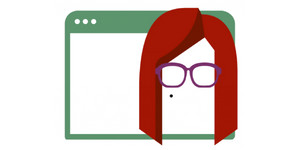 Providing Online Presence for Peace & Profit
408 Kettle Ct., Winston Salem, North Carolina 27104, United States
Bethany Web Design Overview
Number of Employees
Under 49
Minimal Budget
$1,000 - $10,000
Average Hourly Rate
$100/hr
 Your online presence may benefit from the following services provided by Bethany Web Design: a website that is hosted, maintained, and updated; social media with live content; search engine optimization for competitive placement; and Google My Business for local reach.
Which leads to peace and profit in the following ways: a one-stop shop for digital marketing; knowledge on trends; focusing their time on something that gives them money; and an increase in the number of leads. We take great pleasure in developing websites for individuals who own and operate small enterprises. The provision of high-quality websites to ALL kinds of companies is fundamental to our purpose. We also take great pleasure in assisting individuals in growing their websites in a manner that is congruent with the expansion of their businesses.

We will take care of all the tasks associated with your website. You may let out a breath of relaxation now that it is not your responsibility. According to a recent survey, digital marketing accounts for around 5% of the total revenue generated by small firms.
Bethany Web Design Services
Bethany Web Design Portfolio
WordPress Website Design

The Calming Center of Mt. Airy
Bethany Web Design Clients
Calming Center of Mt. Airy