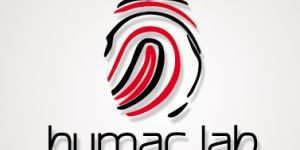 Solution at your fingertips
House 11 (4th floor), Road 21, Sector 4, Uttara, Dhaka, 1230, Bangladesh
Humac Lab ltd. Overview
Number of Employees
Under 49
Average Hourly Rate
$30/hr
Humac Lab core competence lies in developing mobile and web based applications.

Our Vision: "To become a world renowned innovation driven digital solutions provider through delivering excellent customer experience".
Our Mission: "Be the preferred destination of mobile & web based solutions for our valued customers".

Technologies we use:

Backend: PHP, PYTHON, .NET, JAVA
Frontend: ANDROID, IOS, XML, PHONEGAP, JS, HTML5




Humac Lab core competence lies in developing mobile and web based applications.

Our Vision: "To become a world renowned innovation driven digital solutions provider through delivering excellent customer experience".
Our Mission: "Be the preferred destination of mobile & web based solutions for our valued customers".

Technologies we use:

Backend: PHP, PYTHON, .NET, JAVA
Frontend: ANDROID, IOS, XML, PHONEGAP, JS, HTML5




Humac Lab ltd. Services
Outsourcing Software Development
Humac Lab ltd. Portfolio
Technology

Selliscope
Humac Lab ltd. Team Bios
Md. Mubir M. Chowdhury

Co-Founder and CEO

With over 15 years of experience, Mr. Md. Mubir M. Chowdhury is an expert in Customer Experience Management, B2B sales, and customer relationship management. He achieved his BBA and Executive MBA degrees from the Institute of Business Administration, University of Dhaka majoring in Marketing.
Humac Lab ltd. Clients
Akij Food & Beverage Ltd.

Apex Footwear Bangladesh Ltd.

Tupperware Bangladesh Pvt. Ltd.

Mohammadi Steel Works Ltd.