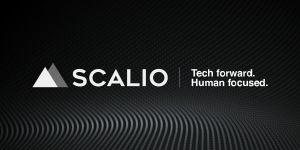 A leading product design and development agency based in Silicon Valley.
548 Market Street, San Francisco, California 94104, United States
Scalio Overview
Number of Employees
50 - 99
Minimal Budget
$50,000 & Up
Average Hourly Rate
$150/hr
Founded in 2010, Scalio is a global product design and development agency advancing technology in over 30 industries. Representing some of Silicon Valley's most innovative companies on products from biotech, fintech, medical and transportation technologies and education platforms.
Scalio's services offer a deep understanding of product design, user experience, gamification, production pipelines and product strategy through over 600 projects over the past decade, crafting interactive experiences that have delighted over 100 million users and delivered nearly $1billion in revenue and growth. 
We offer talented, data-inspired creative horsepower experienced at partnering with industry leaders such as Google, Uber, Intuitive Surgical and 23andMe, solving complex technology problems that inspire and drive innovation forward.
For additional information, visit https://scal.io.
Headquarters
548 Market Street, San Francisco, California 94104, United States
Areas of Expertise
Mobile App Expertise

UI/UX Expertise