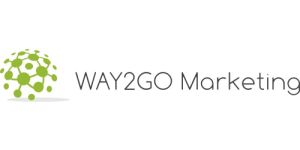 Every Business Needs A Hero
2128 Babcock Rd, Bldg 2, San Antonio, Texas 78229, United States
WAY2GO Marketing Overview
Number of Employees
Under 49
Minimal Budget
$1,000 - $10,000
Average Hourly Rate
$85/hr
WAY2GO Marketing – A Leading San Antonio Internet Marketing Company.

When you're ready to take the next step in bringing your business online, you need the right partner to help market your brand to the masses. Whether you are building a new website, or are unsatisfied with your current traction, it's important that you have the best SEO firm around to help you build your brand, and achieve front page rankings in all of the major search engines. Not only will this help to establish your company in a new area, but it will bring in countless new customers, and can result in thousands of dollars of excess profit. As a leading SEO company in San Antonio, WAY2GO Marketing was created to help you reach your goal.

Our services extend far beyond the borders of Texas. We are well known as one of the leading providers of California, Arizona, and New Mexico web design and SEO services as well.

We're Not Only the Best SEO Company. WAY2GO Also Does Web Design, and Social Media Marketing!

We focus on rebuilding your website from the inside out. That doesn't just mean changing your design, which we can do if necessary. We will make sure that your entire site loads quickly, and will test different colors, styles, and other elements to ensure that each part of your page is 100% focused on providing a quality experience to your customers. While your website optimization is being completed, we will show you why we are the top provider of SEO services in San Antonio, Phoenix, and Los Angeles. Even before your website is complete, you will see a noticeable increase in search engine rankings, all detailed by our easy to read reports

Choose an Internet Marketing Company That Delivers Results. Choose WAY2GO Marketing.
WAY2GO Marketing Services
WAY2GO Marketing Clients
Alamo Commercial Real Estate