"Be confident in your field."
As an interactive designer, Krista DeMato is familiar with leading engaging designs for customer marketing. But her interest in the industry began long ago, with a handpainted mountain and a man with a pet squirrel.
She sat down with DesignRush to share the professional exercise that helps her set goals, how she uses her design skills to give back to the community, and why being a good listener is one of the best skills a designer can have.
DesignRush: What inspired you to go into design?
Krista DeMato: When I was a child, I use to sit in front of the television and watch Bob Ross. He was the hit television artist of the '90s! I really loved him -- I would sit with a pencil and paper trying my best to match his 'happy mountains.' He came to teach a class at our local A.C. Moore and my mom tried to sign me up. They told her I was too young, so I never got to officially meet my artistic idol.
DR: Yes, we love Bob Ross! So how did your fandom transition you into website design?
KD: I was a senior in high school in my web design class when I truly remember feeling as if I knew what I wanted as a career. We had a guest speaker who came from an advertising agency where she did awesome videography. She showed us a video that was a combination of typography and animation – it was beautiful. After that, I remember feeling like I really wanted to be part of that. That day, I went home and started researching art programs. I had this epiphany! My 12-year-old, Bob-Ross-loving-self was telling me, "Yes, this is for you!"
DR: So now that you're an adult, what designers or brands speak to you?
KD: I work with an awesome Women in Tech community at my work. Recently, a member shared the #MakeWhatsNext: Change the Odds campaign by Microsoft.
The video discusses the odds of women being in STEM careers and how young girls want to solve these problems because they believe they can. Seeing young minds with such power and drive is really refreshing. To me, it's the definition of inspiring and that's why it is my favorite campaign to date.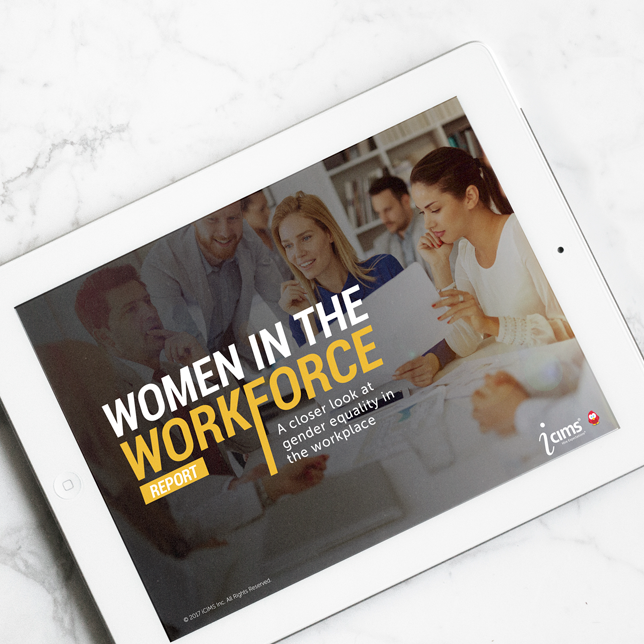 DR: As a woman in STEM, what projects of your own are you particularly proud of?
KD: I love projects where I can really push my own creativity and our organization's output. Particularly, I like working on eBooks that may get attention in the press or web design projects that are being tracked and audited for results. Seeing the impact gives me the greatest pride in my work.
I recently created an interactive'eBook, which is something our team had yet to ever do. Each page led you down a path where you could choose a person's journey you'd like to follow. I spoke with our UX team to ensure that the design was intuitive enough and I wasn't leaving any usability concerns up to the user. We tracked links to give us insights into which parts of our book the user got to. I loved how thoughtful the project was.
I've also taken on personal design work to support a non-profit organization I love, Table to Table. Last April, I participated in a race and leveraged my design background to produce awesome social posts to promote the organization and encourage sponsoring me as a runner. To raise awareness about the importance of talking about food insecurity, I created 'Let's Taco 'Bout It' t-shirts. They were a huge hit and in the end, I was able to donate over $450 directly to the organization – what a slam dunk!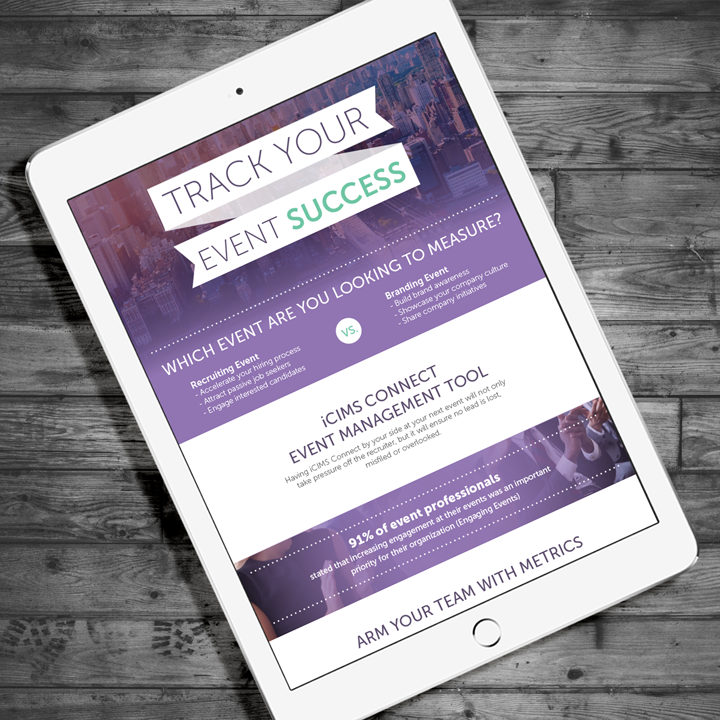 DR: It's so refreshing that you use your skills to give back, too. Are there any tools you swear by when designing?
KD: It may sound old school, but I love having a well-inked pen and quality notebook on hand. I feel like I can't conquer brainstorming sessions or meetings without them! In the creative suite, I really love using guides and grids. They help keep everything (especially content-heavy pieces) organized!
DR: Hey, you can't beat a pen and paper! Tell us a little more about yourself. Are there any blogs or apps you check frequently?
KD: I read theSkimm every morning and I'm also subscribed to emails from happify.com. TheSkimm keeps me up-to-date with what's going on in the world and happify.com helps inspire me with amazing quotes and videos to lift my spirits. Sometimes, happify.com features awesome animations that not only have a great message but also are inspiring for me as a designer. I also check Pinterest frequently for inspiration on an upcoming project like a brochure, postcard, or infographic.
DR: What can we find you doing on your day off?
KD: I'd probably be eating waffles and heading out for a run, to teach a spin class, or just to the gym! I love being active and cooking food that makes me feel good. If I had the whole day off, I'd probably plan to bake homemade bread after an active morning.
DR: Sounds delicious. Do you have any advice do you have for designers that are new in their career but looking to grow?
KD: Take every and any opportunity given to you! Say yes 99 percent of the time. You always can do it – although it may seem tough, bite the bullet and prove yourself.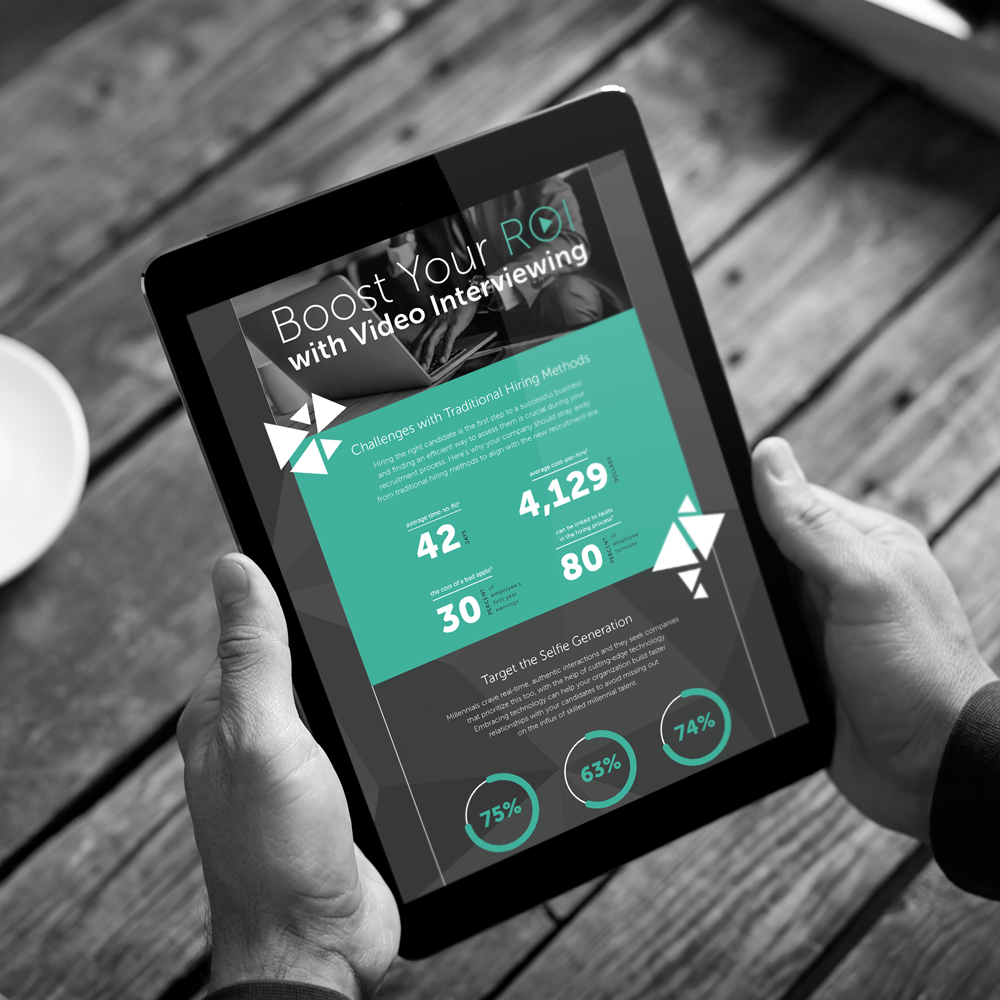 It's so incredibly important. As a new designer, you have to be adaptable and willing to help wherever. I did an exercise in a training once that I've carried with me as I work to accurately represent myself. We were asked to write down three words to describe ourselves. Then, we were asked to write three words your manager would use to describe you, followed by three words that your coworker would use. The goal of this exercise was to promote alignment – you want people around you to describe you in a way you'd describe yourself. Following this training, I created a goal for myself for the quarter to align these nine words as closely as I could.
DR: That is a great exercise! We all should be doing that more frequently to help with professional goals. So tell us about your first big project. What did you wish you knew before you started, and what did you learn coming out the other side of it?
KD: My first big project was creating a brand guidelines book. It was one of my first projects out of college and I identified the need to create it. I noticed the company I was working for needed something that really defined rules around their logo, iconography, color palette, and how to write copy. First, I recreated the logo so that it was more modern and easy to use, and moved forward from there. I started by informing the executive team of my goals and, in the end, it was very well received!
Looking back on it, I learned that being confident in your field is so crucial. These people trust your expertise! I've learned that sitting amongst others with a higher title than you should not be half as intimidating as it was for me at the time.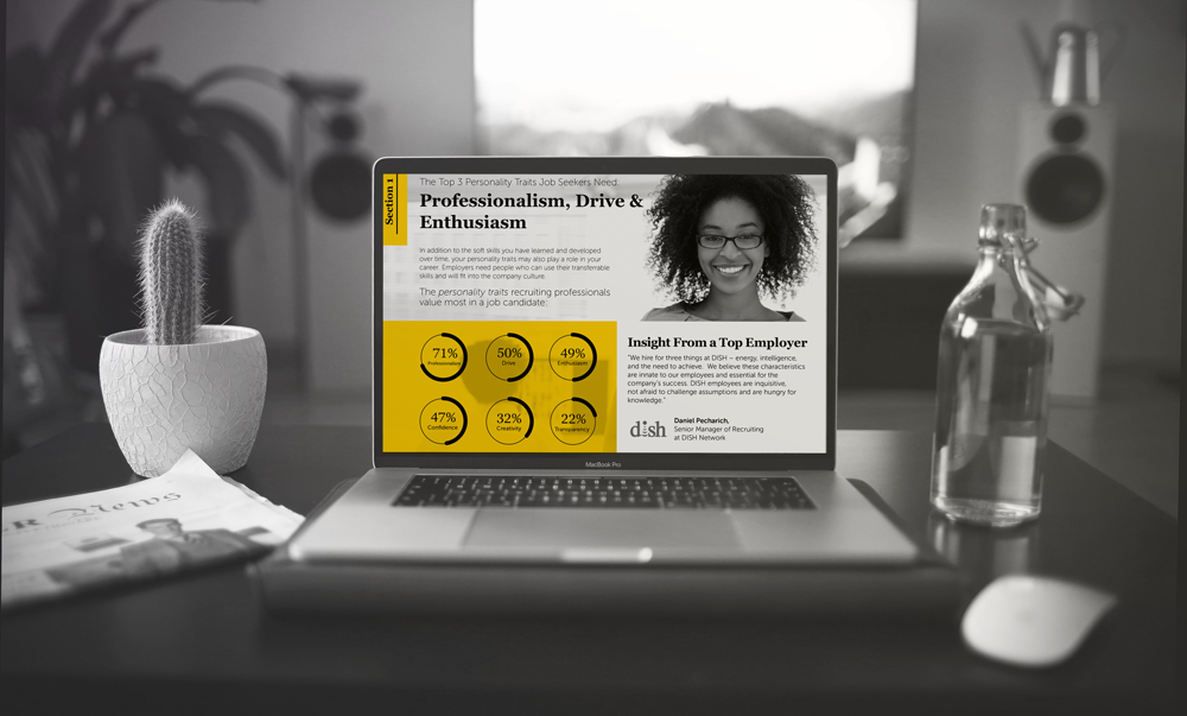 DR: Any final thoughts, comments, or words of wisdom you'd like to share with someone in the industry?
KD: Be you, and be a fantastic listener! It's easy to get caught up in something you think is the bomb, especially if your client disagrees. Swallow your pride and move forward – sometimes the change will be for the better. If it's not, save your original as a portfolio piece. Listen and be thoughtful.
Subscribe to Spotlight Newsletter
Subscribe to our newsletter to get the latest industry news