The countdown to the New Year is on, and what better way to wrap-up 2017 than to look back at some of the best design trends from the last 12 months. We've been lucky to analyze and showcase some of the best web, print, logo, package, and app designs from the world's most talented designers, and we thought it would be interesting to assess what design trends defined the year.
There were a few close calls, but we've broken down what we think were the five top web design trends, and added in some of our favorite examples of each for good measure.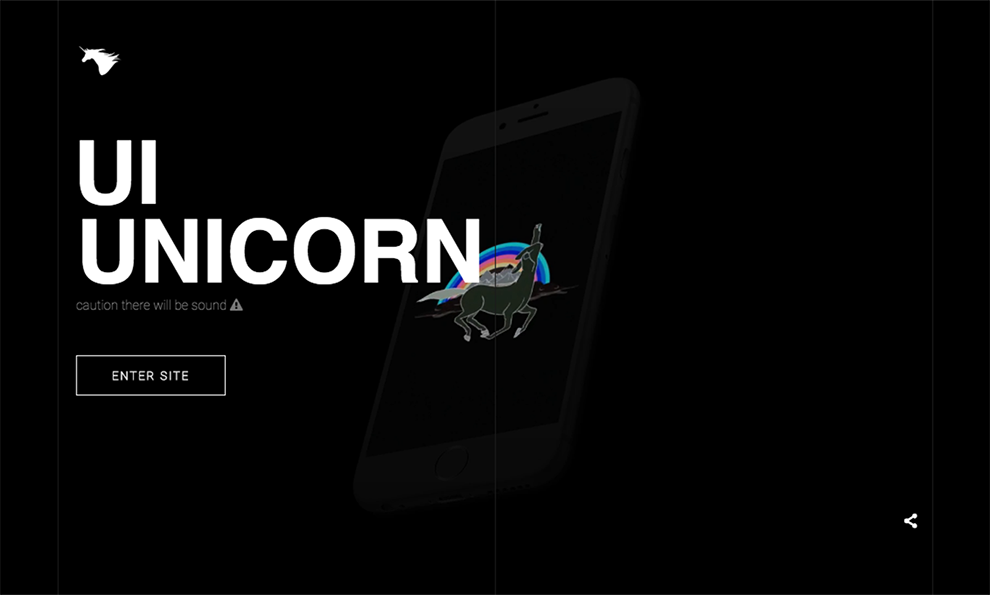 1. The Rise of Minimalism
2017 really was the year that minimalism hit the mainstream hard, with some of the world's largest organizations opting for a minimalistic redesign in an attempt to refresh their brand. The desire for a simpler, cleaner design was fulfilled with the use of clean-cut lines, increased negative space, and a reduction in the use of graphics.
One of our most popular examples of minimalism from 2017 comes from the UI Unicorn website design (in fact, learn more about it here). 
One of main reasons for the increase in minimal design relates to the wider consideration of user experience. With users increasingly accessing content through their smaller screen devices, and browsing the internet at a quicker pace than ever, designers have to ensure that their content is communicated clearly and not dismissed. A minimalist UI combined with great usability is an incredibly compelling match.
2. Tailored Imagery and Illustrations
The use of tailored imagery and illustrations is arguably one of the most compelling assets to a website design at the moment. A powerful form of communication, these custom illustrations can breakdown difficult to understand concepts into an easily understood visuals. What's more, they're an excellent mechanism for a company seeking to increase the personal connection it's users and the brand or product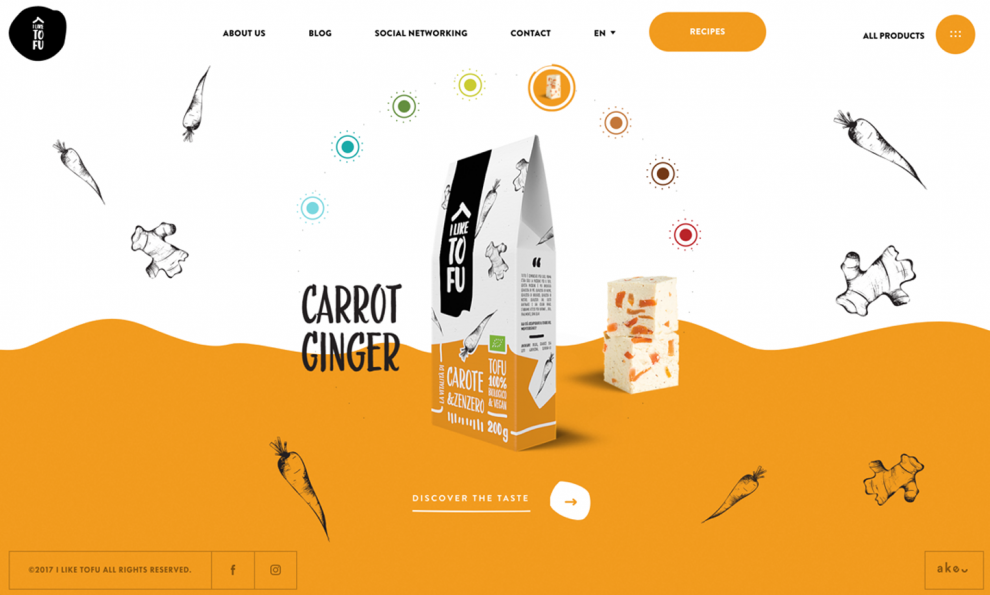 Over the past year the quality of tailored imagery has improved as well, which only adds to the effectiveness of the visual, even on smaller devices where they previously would have struggled to be as useful from a UX standpoint. We were lucky to review some of the best tailored imagery on websites, for example, this subtly put together design for the site "I Like Tofu."
3. Material Design Lite
Material Design is defined as "a unified system that combines theory, resources, and tools for crafting digital experiences." Material Design Lite takes what Material Design was intended for, mobile devices and optimizes it for all devices. With that in mind, designers throughout 2017 were using this technique by taking components of Materials Design such as grid-based layouts, depth effects, and animations to create beautiful, yet robust, designs.
It could certainly be argued that Material Design Lite is simply a continuation of the biggest trend over the last few years: flat design. However, it achieves more than flat design could by enhancing usability, and keeping it at the root of the design, rather than visual appeal.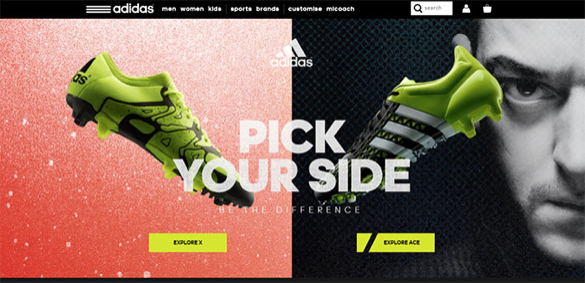 4. Split-Screen Design
Simply put, this is the vertical division of the screen in two equal parts, with clear visual separation. When you say it out aloud, you almost immediately think that it can't work, surely? However, this was one of the increasingly prominent trends of 2017.
It's a style that gives websites an additional pane of structure without feeling unnatural. It also adds some versatility to designs, particularly when said designs are viewed on smaller screens or devices as they sections can easily be stacked as consecutive blocks or used as single-panel navigations.
It's also an opportunity for a designer to opt for some striking content diversity, with one-half maybe being a large graphic, and the other half containing some navigation or content.
5. Video, Video, and More Video
There has long been a sense of inevitably about how video would take over the internet. As of the last 12 months it's fair to say that the process is pretty much complete, with video now accounting for around 73 percent of online traffic, and that's only set to rise to 82 percent by 2021, according to Cisco. It has ousted imagery as the main visual across the vast majority of websites, there's a good reason for it.
In a world where innovation and dynamism thrives, video is perfect representation of both. The story that brands, marketers, and organizations can tell in a short video clip is often tenfold more compelling than that of a graphic or article.
Visual storytelling adds an emotional element to what would otherwise just be another piece of technology or product. This ability to induce users attention, and keep it, is what is so appealing to video for companies when they're designing a websites or launching a new marketing campaign.
We could list a range of examples of excellent video in terms of design, but consider festive season adverts such as "Moz the Monster," or a motion graphics masterpiece like "FCB Lisbon."
And that's a wrap! What trend were your designs influenced by the most? Have we missed a design trend that you think was prominently featured through the last 12 months? Let us know!
Subscribe to Spotlight Newsletter
Subscribe to our newsletter to get the latest industry news