Best Logo Designs
Search Top Logo Designs by Industries, Styles & Colors
Ooops!
Seems like we don't have results for that filtered search criteria.
The Top 5 Logos that Changed the World
5 Top Logo Design Features That Make An Impact
When you think of a brand — any brand, really – the first thing that comes to mind is their logo.
(That is, of course, unless you had a particularly bad experience at, oh I don't know, a specific chain restaurant that plagues you with horrible memories to this day.)
So, yeah. Logos. Those are the first thing you probably envision when a particular brand or company comes to mind. Think Chanel, Uber, even The Home Depot. A clear and captivating image comes to mind — these are brands who have nailed the logo design game.
But what goes into making a good logo? A lot more than you think.
It's not just about creating a cool, eye-catching image — though that is essential as well. It's about understanding your brand and its message and creating an image that embodies that with beauty, precision and emotion.
A logo should make you feel something, even if it's just a familiarity with a brand itself. It should be able to stand on its own and give life to a company or brand without any further explanation or design. It needs to tell a story, captivate audiences and stand out from the crowd.
But most importantly, it needs to be unique to you, your brand and your message.
There are definitive features that every designer should keep in mind when creating a logo design, and these five are vital for creating a logo that'll survive the ages.
The Responsive Logo Design: Nike
In a world of responsive web designs, logos need to be able to adapt. They need to be scalable and flexible — willing and able to fit in any medium at any size. Logos live on brand websites, social channels, and digital videos. They're shown on television in a commercial or on a jumbotron at a sporting event. They appear on billboards, in magazine ads, and on subway posters. Depending on what the brand sells, the logo may also appear on products that will be shelved in stores or on the sides of trucks around the country and the globe.
Long story short — a logo can be placed anywhere, on anything at any size. So your logo needs to be able to adapt accordingly.
For a logo design to be strong, it must be able to perform in all of these scenarios — from a tiny favicon to a billboard in Times Square. Logos must be responsive in order to survive. Logos succeed when they're able to be used in many different situations, and when they're flexible enough to adapt to different media. Avoiding unnecessary complexity is key to designing a logo that will resonate in whatever context it's encountered.
Keep it simple. Make it adaptable. Allow for evolution when reduced or enlarged. These are a few ways you can make your logo responsive and effective.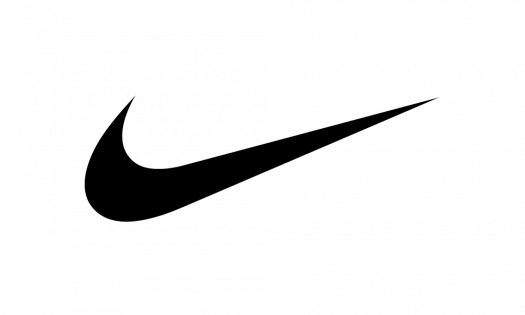 One brand doing right to the responsive logo design is Nike. They're iconic swoosh is simple, elegant and easily adaptable. Big or small — you know exactly what you're looking at and what brand we're talking about. There's room to play — with colors and wordmarks — but the overall responsiveness of the logo design itself ensures it will go down in history.
The Simple Logo Design: Kate Spade New York
The best logos are simple, elegant and inviting. They stand the test of time and flow effortlessly regardless of what new design trends are in and which are out.
As the years' pass, logos should gradually grow to become iconic — with no more than a few tweaks here and there to keep them updated with the times. A logo design with an element of timelessness is one that feels as modern and fresh today as it did 50, 75 or even 100 years ago. But in order to do that, the logo itself needs to be contemporary and clean. A simple design can adapt and evolve effortlessly, while one that is overly complicated and intricate may fall from grace.
The most successful logos look clean, modern and minimalistic. A design that feels modern is a way of indicating that the brand itself is modern, current and on top of its game. Note that having a contemporary design aesthetic doesn't mean that the logo has to include every passing design trend, only that an obviously dated appearance risks giving a negative impression. The best logo design aesthetics look modern, not trend-driven.
They lack harsh lines and abrasive colors. They aren't timely or rely heavily on current cultural references. They are fluid and fun — and they don't live much to the imagination.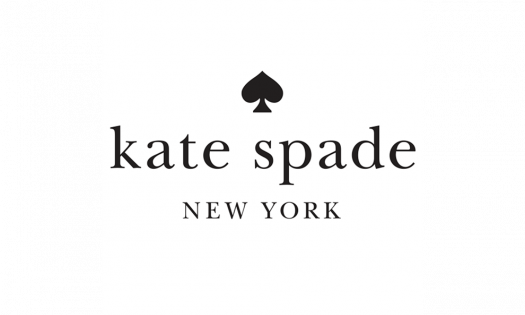 A brand that is rocking the trend of simplicity when it comes to logo designs is Kate Spade New York. With simple and elegant lowercase serif typeface, the star of this logo becomes the small, black spade that sits at the top. This sophisticated and classic logo design instantly captures your attention due to its enchantingly simple nature.
The Most Memorable Logo Design: General Electric
If there's one thing a logo should be, it's memorable. The most memorable logos are unique. That's because unique logos stand out. They pop. They stick in the mind's eye. They inspire you. They make you think. They make you feel.
Good things, most brands hope.
It isn't difficult to find hundreds of corporate logos that all look the same. Logos that incorporate a globe as part of their design, use an arc floating above the company name to represent growth and dynamic movement, or feature a sphere or triangle with a swoosh element running through — these tropes are overused and unoriginal. I can't even begin to estimate the number of brands that make these simple mistakes — partly because there isn't enough coffee in my body but mainly because there are just too many brands to count.
And if your logo looks just like Joe Nobody's logo, you're not going to get very far.
The best logo designs aim to be memorable through the use of design elements that are unique and specific to the brand the logo represents. They avoid relying on clichés. They do not try to be all things to all people. They reject bland in favor of bold. They take the brands history and personality into account and shape that into a design that people look at and instantly recognize as the embodiment of that brand.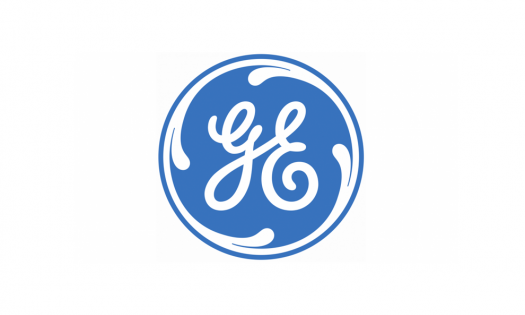 A memorable logo design that instantly comes to mind is that of General Electric. With a bold and blue coloring and a fun, flowing and fanciful monogram — this logo design sticks with you. It's just funny enough to make you look, but simple enough for you to easily decipher it. And with a legacy like General Electric has, this logo design is definitely one you remember.
The Top Iconic Logo Design: Snapchat
For the brands that have been around for ages — brands with legacy and influence and notoriety, heritage is an essential component of their success. Heritage is a way of telling a story about why a brand exists and what its origins are. Heritage speaks to quality, craftsmanship, experience, and expertise. It provides authenticity. It provides authority. It tells you that this brand has stood the test of time and come out on the other side — so you can trust it.
And because logos are so closely associated with the brands they represent — indeed in the eyes of the consumer oftentimes the logo itself is the brand — much of a brand's history is symbolized by the logo. In the logo, consumers can see legacy and power. They see the years that a company has existed, and the influence it has had.
This is why logo redesign projects must be skillfully managed — right down to a single swirl or color hue. Logo designs that move too far away from a brand's heritage can alienate consumers and dilute the overall value and impact of the logo, thus lessening the impact the brand can have on consumers as a whole.
For brands that are well established, illustrating and maintaining heritage and history through the logo is key. Heritage is even important for brands that are just getting started and are designing a logo for the first time. The savvy ones know to design something with staying power, something that will become a stamp for the future.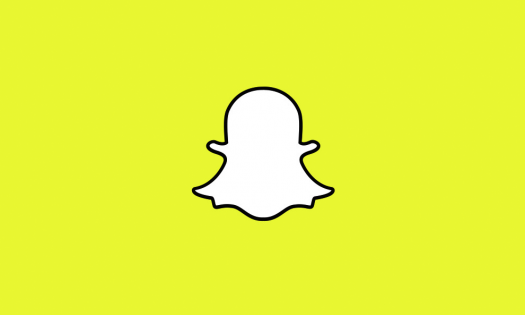 A brand that, while new, has made its impact in history is Snapchat. With a simple ghost figure against a bright, yellow background, this eye-catching and noticeable logo is one with a history and a heritage — it has a story to tell. It's fun. It's edgy. It's unique. It's simple. most importantly, it's a lasting design that gives consumers a feel for the brand itself — where it's been and where it's going to go.
The Best Storytelling Logo Design: Burberry
A good brand has a story tell, but a great brand can tell it without any words at all.
It's done through the logo, of course. It's done with a design that speaks to the legacy, the excellence and the prestige of the brand itself. Sometimes, this comes with time — the ability to tell a story through images as well as through text. But a breathtaking logo tells a story of a single design that inspires.
Most brands don't decide to exist for no reason at all. Every brand has a purpose. Every brand has a message. Every brand has something it wants to tell, show or enlighten its audience on.
Of course, this can be done in its web design — through carefully crafted copy, hand-picked images, and stunning videography. But that's not the first thing consumers will see. And it's certainly not the thing that's going to stick with them and keep your brand fresh in their minds.
No, a good — in fact, great — logo design captures the story of a company and its mission all in a few colors, illustrations and swirls.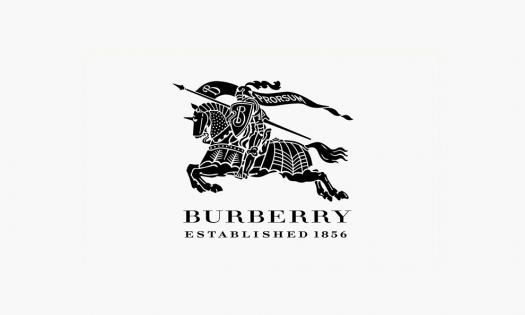 Burberry is a brand that tells its regal story of magnificence and strength through its logo. With a knight stop a horse, decked out in armor you're instantly aware of the legacy and honor this company maintains. It's strong. It's powerful. It's graceful. It's an authority in its industry and it will continue to be long after we've come and gone.