Best Videography Designs
Search Top Videos by Various Types: Animation, Cartoon, Commercial & Demo
Ooops!
Seems like we don't have results for that filtered search criteria.
The Top 5 Videos that Will Inspire You
The Top 5 Features Of Videos That Sell
We all love a good video, right? Whether it's something we see while we scroll through Instagram, Facebook or Twitter, or it's something we actively seek out on Youtube — videos have a way of connecting with us and resonating.
They're a powerful medium through which audiences can be engaged and inspired. And they're everywhere.
But you can't just hope for the best when it comes to video design. Sure, videos grab attention quickly and easily, but that doesn't mean you don't have your work cut out for you. Because believe me, you do.
A lot goes into crafting a stunning piece of video design masterpiece. You need to have a purpose. You need to have a goal. You need to have a good story and good characters. And you need to make sure you connect with your audience — it's up to you to find out how.
And these five features will help you on your way.
Top Emotional Video: Heathrow Bears Christmas Advert
We all love stories. We all seek out stories. We want to learn. We want to be taken on a journey. We want to leave our own stories behind, even if it's just for a moment.
That's why great video designs incorporate elaborate and intricates visual storytelling.
Never underestimate the power of storytelling. Storytelling is ingrained in human culture. From the earliest days, it was a tool used to instill values, to warn of dangers and to unite communities. Even in the modern world, storytelling remains one of the most powerful tools for conveying a message. Statistics can be surprising or even momentarily shocking, but ultimately they're easily forgotten. An illustrative anecdote, on the other hand, has the power to resonate for a lifetime.
A story can make an impact — and being able to see stories play out before your eyes is unmatchable.
Video, as a medium, was created to tell stories in the most compelling format possible. The best videography designs harness the medium's natural ability to convey stories in a way that users will connect to.
The story in the video should create an emotional response in the viewer. Note that emotional doesn't necessarily mean sad, sentimental, or constructed to tug at heartstrings (though it can be all of those things). The spectrum of emotion is vast. Feeling inspired is an emotion. Feeling empowered is an emotion. Joy is an emotion and so is mirth, which causes laughter. It can make you angry. It can make you impassioned. It can spur action.
Emotions connect us to an experience, and they improve our recall of that experience. The best videos take advantage of this fact to create stories that users will remember.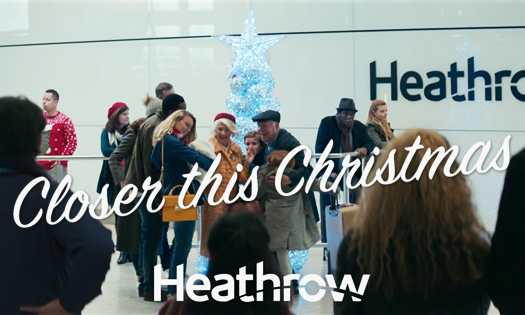 The Heathrow Bears Christmas Advert tells a powerful visual story of a family over the years. It uses the classic Heathrow teddy bear as its characters, saying goodbye and hello in airport scenarios as their family progresses. It's sweet and emotional and powerful — everything a good video design should be.
The Quippy Video: Kmart: "Ship My Pants"
You might not have realized it, but a lot of writing goes into creating a video.
Even if you never hear a voice, the writing is evident in stage direction, design input and the visual copy you sometimes see on the screen.
Video design usually contains either dialogue, a monologue or voice-over narration, which means that writing is a critical component of the video creation process. Even for videos that don't use narration, a script is still necessary to tie the video's story together coherently and make sure that each scene fulfills a clear purpose.
Words have power, and while stellar acting, emotionally-appealing stories, and compelling music might be enough to pull you in, it's the words behind the design that ties it all together like a perfectly wrapped Christmas present.
The writing in the video needs to be exceptional. It needs to be clear. It needs to make an impact.
It should use language that is approachable, language that sounds like the way people really talk. There can, of course, be a great variety in the tone of the writing depending on the video's target audience and the topic or issues the video is exploring — but it should be understandable across almost all audiences.
Some videos might necessitate a more serious tone, while others can be completely conversational and colloquial. The key, though, is that the video's tone should never be an accident. It's something that must be deliberately chosen and developed to appeal to the video's target audience.
Everything in a video should be deliberate, and you should never say something unless you want it to make an impact. Words have meaning — there truly is no room for error or sloppy writing.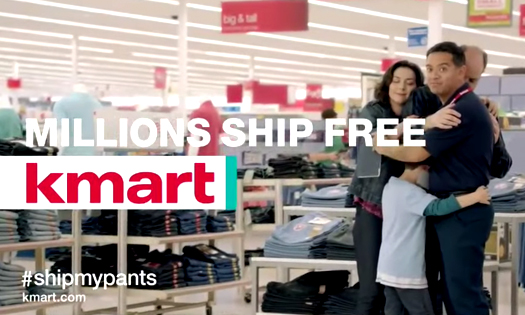 A video with exceptional writing comes in the form of a hilarious retail ad. Kmart launched a video entitled "Ship My Pants." It was created to bring attention to the new delivery services they offer for their products. It's hilarious, it's witty and it's definitely engaging.
The Most Sharable Video: eBay's "Don't Shop Like Everybody Else"
Everyone loves a good viral video — and if your brand can create one, you'll be leagues ahead of the competition.
A lot goes into making a video that can go viral. It's got to have an edge. It's got to have an emotionally compelling aspect to it. It's got to be short, sweet and to the point. But maybe most importantly, it's got to have good timing.
Even a great video, if shared at the wrong time, can fall flat. So you need to understand the landscape, the political and social climate and your audience.
Even if your goal isn't to go viral, it's important that your video grabs attention and makes people want to share it with others. Videos create experiences, and if you can create a great video design, then people will want to share those experiences with others.
You want your video to be shared. You want it to spread — whether it's to share a message, increase brand awareness or sell a product. Videos are a great way to capture the attention of a wide audience with relative ease, but it won't happen all on its own. You have to work for it.
You've got to create a script that rocks, a visual story that captivates, and characters that resonate with your audience. Only then will your video be likely to go viral.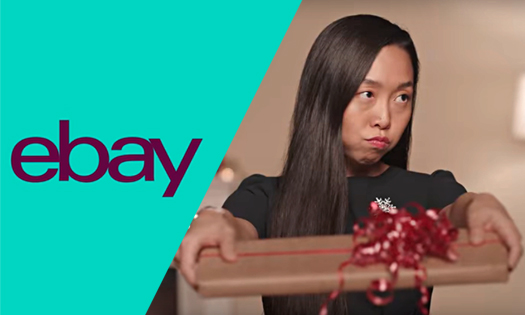 A video that was created for maximum shareability was eBay's: "Don't Shop Like Everybody Else" video. In it, the designers — in a very tongue-in-cheek way — make fun of the traditional way we now buy gifts for Christmas — online. It's fun and lighthearted and easy to relate to, making it a video with high shareable probability.
The Best Visual Video: Tiffany & Co. Holiday Video
If you've got an iPhone or Android device, you probably think you're a grade A videographer.
Newsflash — you're not.
Anyone can shoot a video on their iPhone, but that doesn't make them a professional videographer. There's a time and a place for casual, off-the-cuff video content. Short, unedited clips do great on Instagram and Snapchat, but truly high-quality top video design demands technical expertise and vision.
For brand videos to be truly exceptional, they must put emphasis on the importance of the craft of filmmaking. The caliber of lighting, sound design, editing, writing and the performances of the actors in the video have the power to make the end product not only look gorgeous but also feel trustworthy and professional.
It's easy to tell the difference between a video that has been professionally shot and edited, and one that has been cobbled together by someone without the requisite skills. Great brand videos are ones that are put together with vision, attention to detail, and a keen appreciation for the filmmaking craft.
If your brand wants to create a quality video design, they need to take all of these things in mind. They need to plan, prepare and execute with precision and finesse.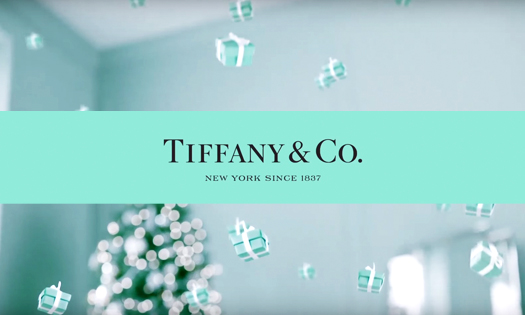 Tiffany & Co.'s holiday video is a stunning display of visual skill. This black and white video design shows a beautiful woman, stunning jewelry and other exquisite design with grace. It's captivating. It's gorgeous. It's the epitome of technical and visual excellence.
The Short and Sweet Video: Cota Travel Insurance
We, as people, are busy. We've always got something to do, somewhere to be or something occupying our minds. Are we actually all that busy? Probably not. We'll scroll through Instagram for 20 minutes when we should be finishing that report but that's beside the point.
If we can help it, we don't want to waste our time.
That's why, when it comes to the best video designs, brevity is key.
Who doesn't love something that's short, sweet and to the point? Are you selling a product? Cool. Make me laugh and get me hooked in 20 seconds or less. Otherwise, I'm not going to bother tuning in.
Of course, you need to include a wide array of valuable information into your videos. Otherwise, there truly is no point in creating one. But a powerful video can say it all in a short amount of time — due to ad restriction and because, like I pointed out, we've all got pretty short attention spans.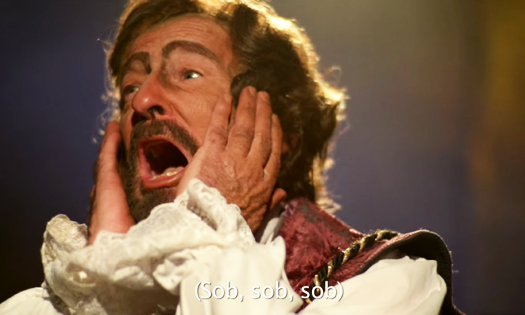 Cota Travel Insurance came up with a clever and funny short video to highlight their insurance services. In this 30 second video, and opera singer croons on about a trip where he lost his wife to their tour guide because he got hurt while on vacation. Yikes. But the story is cute and compelling, and viewers catch on right away as to where the video is taking them. And they're willing to tag along.
Conclusion
Video design is tougher than it looks. But the finished product is so alluring that you won't even really mind the steps that go into its creation. Video can take viewers on a journey — an experience that makes them feel and think and share with others. But in order to capitalize on video design, you have to know how to work with these five features:
Emphatic storytelling
Intelligent writing
Shareability
Visual skill
Brevity
By taking each of these features into account and finding how they can work in your video design, you're setting yourself up for major success.