Best Website Designs
Search Top Website Designs by Industries, Styles, Modules & Colors
Ooops!
Seems like we don't have results for that filtered search criteria.
The 5 Best Website Design Trends of 2017
The 5 Best Website Design Features For A Site That Steals The Show
Many take it for granted, but a good web design could set your brand apart from the competition. It could be the difference between massive sales, and a site that flops. And a lot goes into creating a design that is bold, exciting and engaging.
The features that make up a stunning web design are the ingredients of a cake. Without them, you won't have anything to give your guests after dinner.
And no one likes a dinner party without any dessert.
These five features bring websites to life. They add depth and character and emotion to each and every web design that pulls users in keeps them engaged and forces them to pay attention.
Whether the aim of the website is to get people to buy, to get people to visit or educate people, you won't be able to reach those goals if you don't understand what goes into a noteworthy web design.
But including these five web design features into your next, or current, web design will help yours steal the show.
The Bold Website Design: Deutsch
When it comes to hero images, yours has to stand-out. It has to engage your audience, pull them in and keep them scrolling. You don't have time to waste with this one. If your hero image, design or video flops, there goes your conversion rate.
Your web design actually has an impact on consumer spending habits — so don't blow it right at the beginning! Make sure your image isn't pixelated, your video hits all the right notes and it fits well within your general design layout.
Think of the hero image as the introduction to your brand as a whole. It has to tell a story — your story. And it has to do it well. It also has to be able to tell the story across all mediums and screen sizes, making responsiveness a really big thing to keep in mind.
A web design without a captivating and engaging hero image is like a novel without an introductory chapter — it'll leave readers confused, irritated and ready to find new reading material.
Many companies are opting to use video instead of a simple image. This can be effective and exciting, by quite literally telling the brand's story at first click. But you have to remember that integration must be seamless — it must flow with the rest of the content on the page like rain down a window.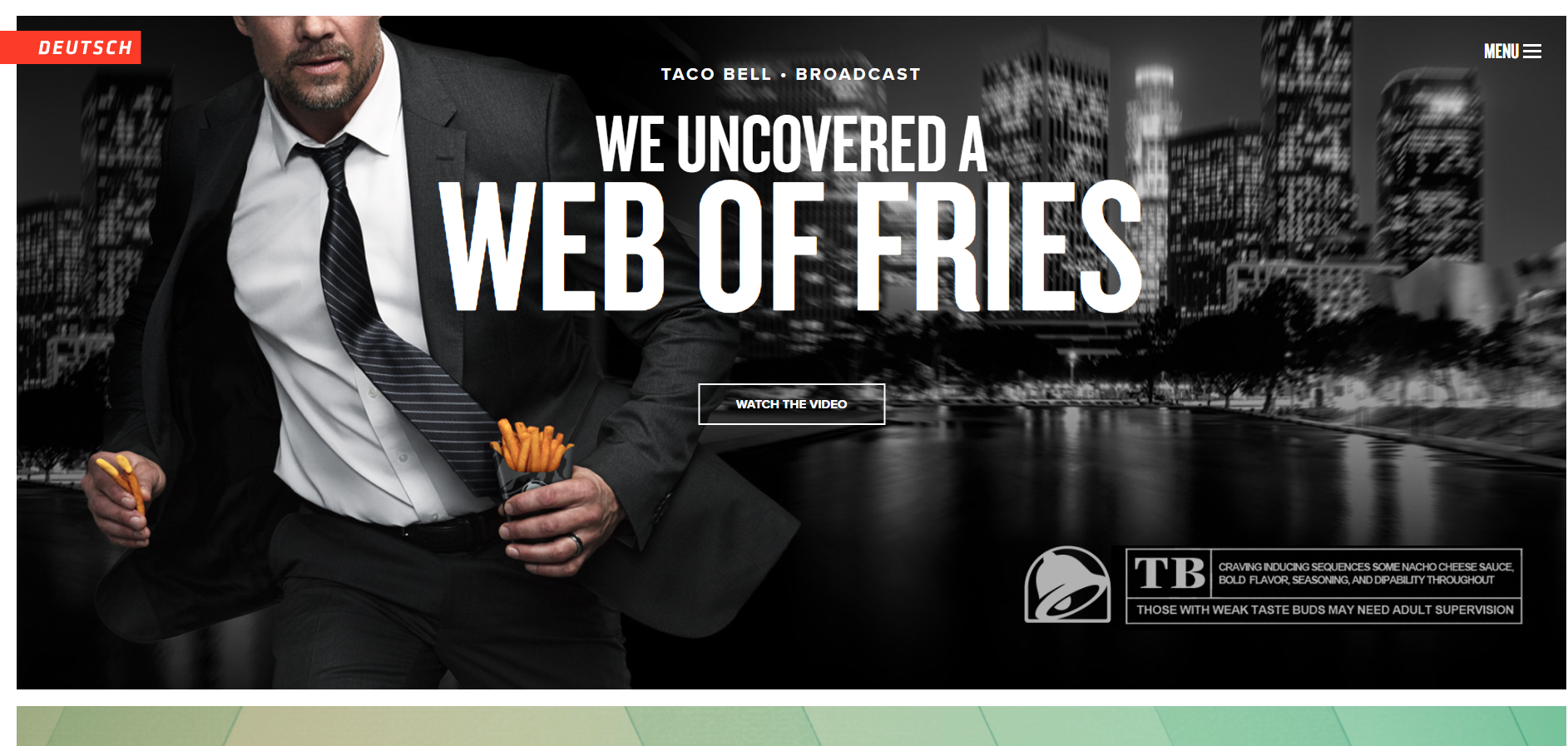 Deutsch is a company that uses this feature to their advantage in their web design. The first thing users see when they get to the page is a video that urges them to learn more, followed, as they scroll, by engaging graphics, stunning photography and alluring copy. But it's that first video that kept them there.
The Most Inspiring Website Design: National Geographic
Nothing is more essential to a website's success than its content. Content is everywhere, and it's a core component of any web design project. Content is the website's main message. It's a business's differentiating factors. It's a product's key benefits. It's nothing less than the heart and soul of the website.
Content is the copy, but it can also be video, photography, and animations. Content informs, educates, inspires, and entertains. Content creates a spark of connection between a user and a brand. Content should sound like it has been written for humans, by humans. It should be created to appeal to the site's specific audience.
If you wouldn't want to read it, see it or experience it — don't include it. A lot of this comes down to common sense and people like to absorb and engage with content that makes an impact and matters to them. If it doesn't even matter to you, you've already lost.
The quality of a website's content matters, but its presentation is equally important. If a site's content is laid out in a format that makes it difficult to read or consume, few users will ever make the effort to do so. Content on the web is distinct from content in other contexts. Reading web content is more strenuous on the eyes than reading from the pages of a book or magazine. Attention spans on the web are shorter too, so websites must adapt to the needs and preferences of the user by structuring and organizing content in ways that make it delightful to consume in the unique context of the web.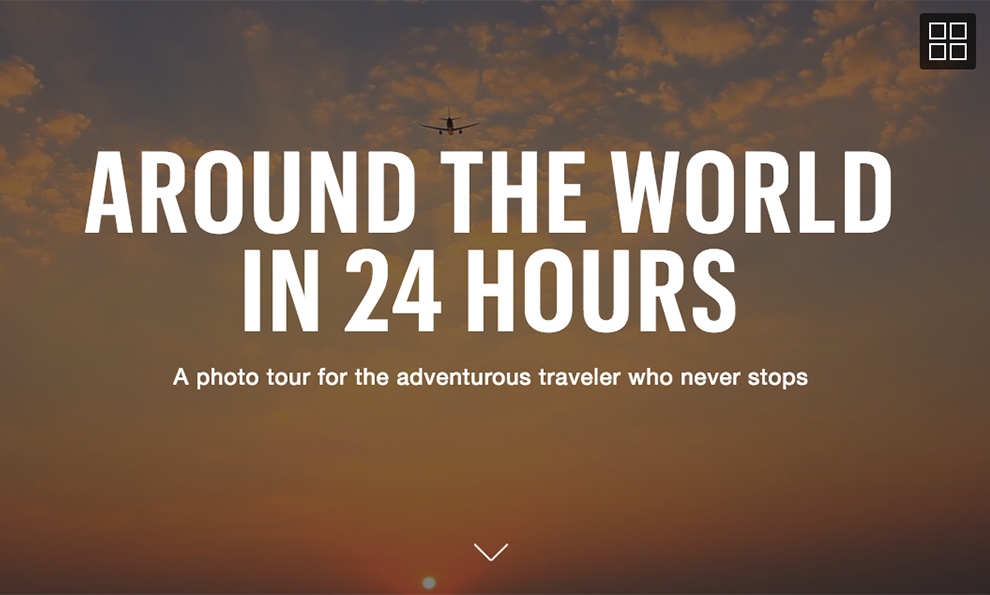 National Geographic did an excellent job telling a story with their content. Using captivating visuals and exciting copy, they were able to tease viewers about the upcoming "Killing Kennedy" movie they were set to air. They used their content to take users on a journey, setting themselves apart from other networks who had made similar films about the family.
Top Captivating Website Design: Young Blood
With the growth in power and scope of social media sites like Pinterest, the card design has also grown in popularity. It's a clean and effective way of displaying a range of content on one page that makes it easier for users to grab and absorb.
It's also an excellent way to show the visual skills of the design department — cue the fist bumps.
How you layout your web design is vital to how users will experience your story. We'll talk about the importance of layout and organization later, but it's important that you're very intentional about the layout of your design. You want to make sure your audience gets all the content they need, as soon as they need it. They don't have time for anything else.
This easy and responsive web design easily fits on all screens, making it a tool that many brands are utilizing in their designs fluidly and flawlessly. And it's fun! You can play with sizes, colors, and designs all while knowing that whatever your choice, your content will be the star of the show.
Organized and easy-to-read, card designs are a design features that won't be disappearing anytime soon. They are stunning to look at, easy to adjust and add depth to your work that can't be beaten.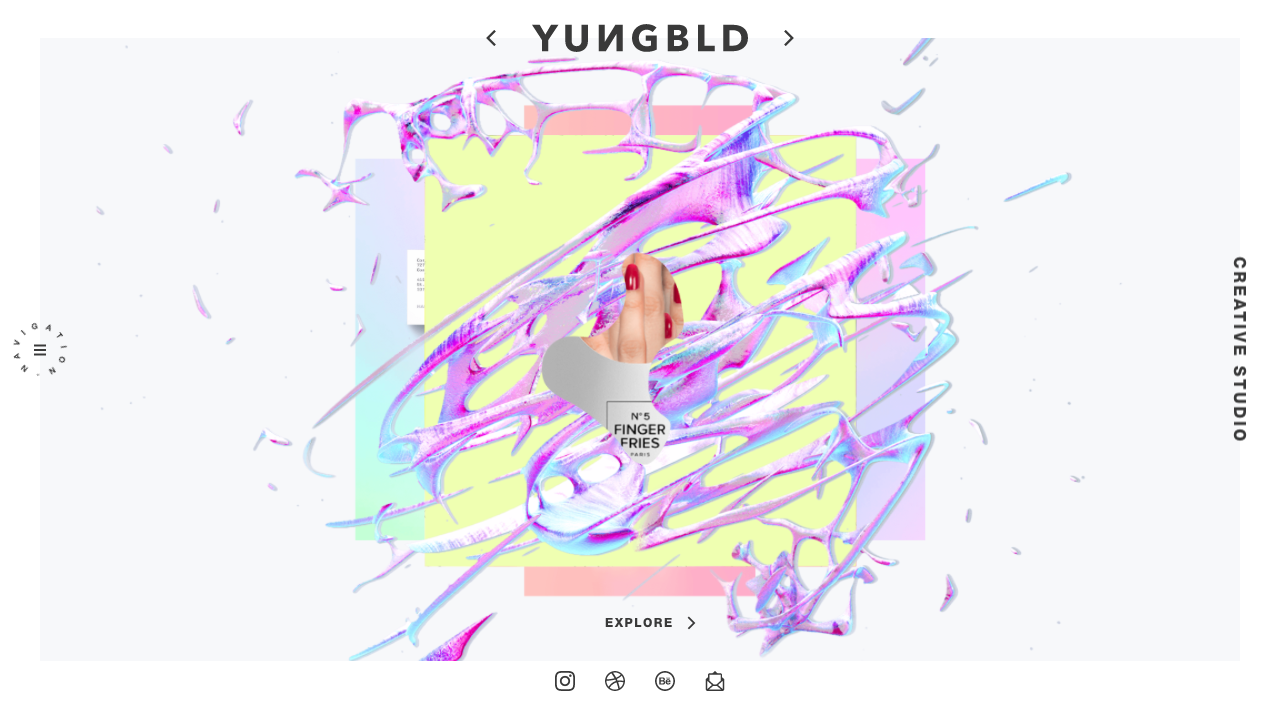 Young Blood is a company that utilizes this excellent feature in its web design. With it, they show-off their previous works, give out vital company information and show off their personality easily and effectively.
If you haven't played with the card design in your web design, you're missing out.
The Typography Website Design: Campbell Ewald
Content is key, but so is how you write it out. Being able to communicate in your design is vital to an effective web design. And typography is one of the first ways you can make an impact on your audience. It's how you bridge the gap between your website and consumers. And if you can't engage your users with your design, you're already done for.
Typography should make the job of your audience easy. It should be clear, concise and cohesive. Think about it yourself — do you really want to work to understand a brand or product, or do you want them to do the work for you?
The latter, duh.
So don't overwhelm your audience. Keep the fonts to a minimum to make the biggest impact. Limit the use of all-caps. Play with color contrasts. Avoid abrasive fonts and colors. Use typography to your advantage in your web design — it's an underrated feature that can easily separate you from the competition.
Have you ever opened up a web page only to be assaulted by a big, abrasive looking font? It could be saying the sweetest thing like "Save The Kittens!" but that doesn't matter when the font itself looks like something out of an M. Night Shyamalan movie.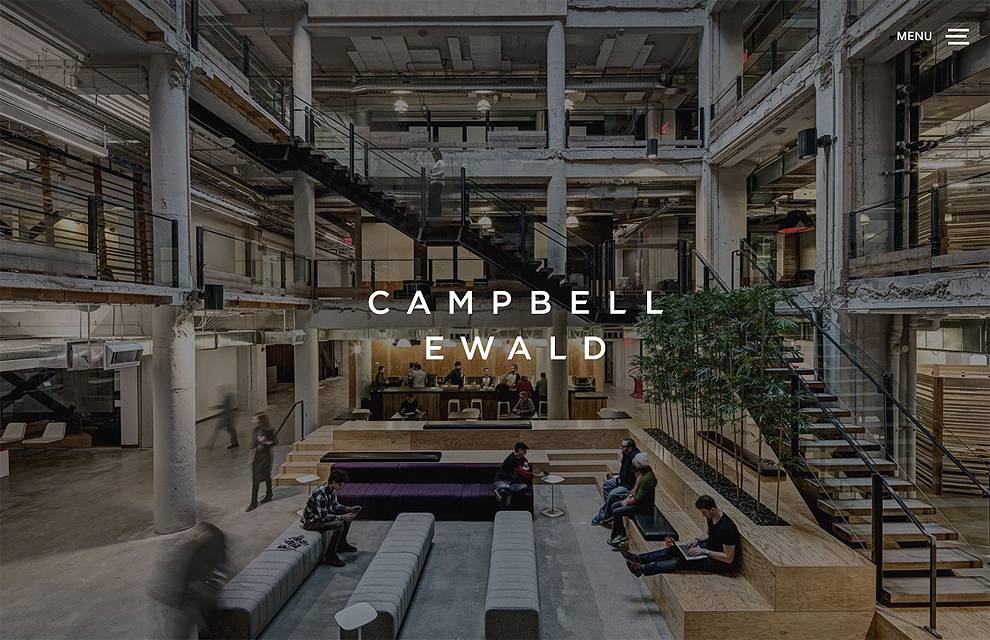 Campbell Ewald accomplishes this in an exciting and mesmerizing way. With simple, clean copy against a slightly washed out background image, the company quickly grabs attention and gives users all the information they need as nicely and easily as possible.
The Best Visual Website Design: Maztri
Even though every component of a top website design, from content to technology, is vital to the site's success, it's generally the visual design that users will remember. Aesthetics matter. They have the power to captivate, immerse, engage, and inspire.
Of course, what you're saying and giving your audience to absorb should matter — but let's be honest, if it all doesn't sit well together on the page, no one is going to believe your message and mission will hold up in the real world.
The visual design of a website should support its goals and appeal to its audience. The strong visual design presents content in ways that make it easy and enjoyable to consume. It incorporates photography, illustration, and distinctive color palettes in ways that create a richer, more satisfying user experience. It draws attention to key messages and encourages users to take action.
Users don't necessarily see or understand the underpinnings of a website's functionality. To them, the visual design is the website, so it must leave a positive impression. Note that being impressive is not the same as being flashy, and an understated design may work for one audience, while a bold approach may work for another.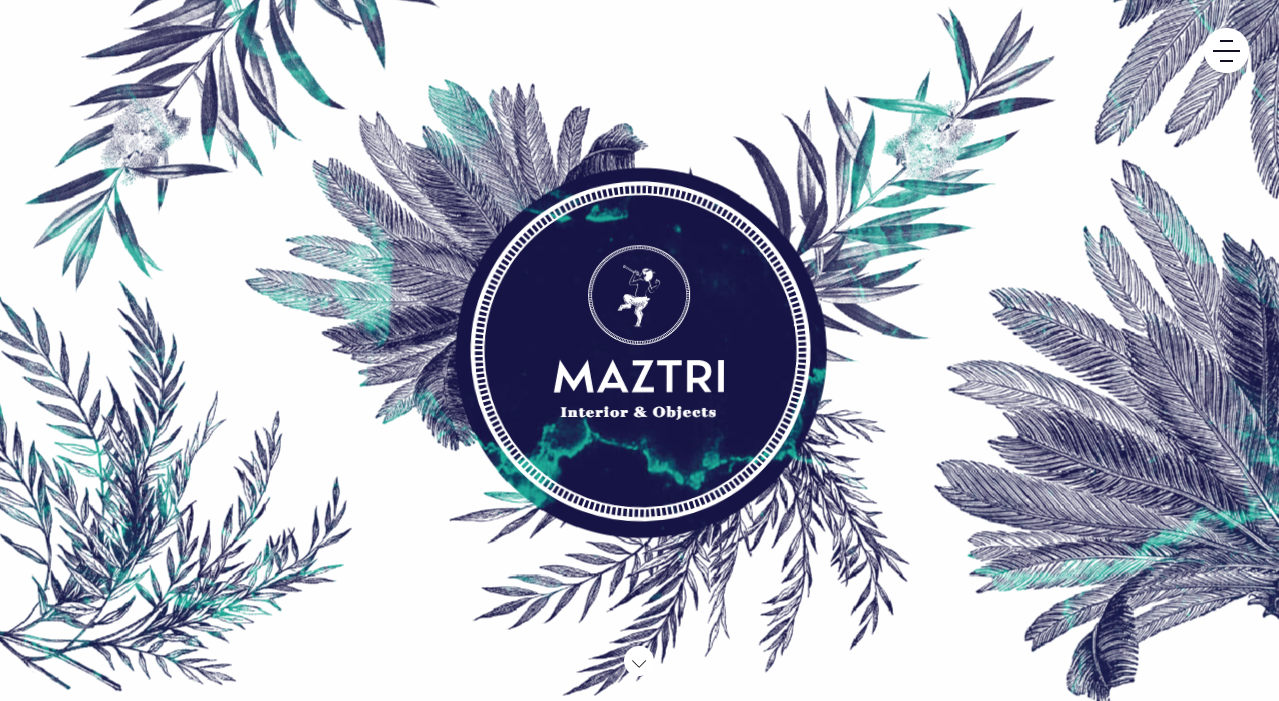 The visual elements really come together masterfully in Maztri's web design. See how fluid the different features flow together — color works with copy, photography works with Illustration. And the layout of it all is simply stunning, creating a seamless and superb web design that instantly pulls you in.
Conclusion
Web designs matter. And the features that go into creating them matter too. You can't expect to have a website that wows without knowing the basics — but it goes far beyond simply following a set of web design best practices.
In short, if you want a web design that makes a definitive impact on your audience, it needs to have:
1. Bold and responsive hero image/video designs
2. Captivating content
3. Elegant and engaging card designs
4. Typography that grabs attention
5. An overall visual design that pulls the user in
If you don't include some, if not all of these features, your web design will lack depth. It will lack energy. It will lack life. And web designs really do have effects on consumers. A bad web design will turn them off and away from your website. It will stop them from completing a purchase or learning more about your brand. It will make them see your brand in a rather negative light, and hurt your brand awareness and reputation going forward.
And in this day and age, that's just not something you can afford to fix.
Luckily, tweaking your web design isn't the end of the world. And with an outline of features that you can work off, you're already halfway to creating an experience your users will never forget.