Who Needs Greece? Chobani Unveils New Package Design That Signals Bigger Changes
We all know them for their delicious flip cups and almost-as-good-as-Fage Greek yogurt (sorry not sorry...) but it seems that Chobani has more up their sleeve. This week, they revealed a brand-new package design and brand identity for Chobani.
This week, the superfood super company left Greece in the dust and rebranded their signature food's look with a more modern air. But don't worry -- that doesn't mean the contents are changing. In fact, they'll remain exactly the same, so you can still pack in extra protein with your dairy intake, too.
Instead of bright white containers, stark pops of color and a thinner, harsher font, the new packaging houses matte white backgrounds, soft gradients, and a softer, more "bubbled" serif font reminiscent of the '80s or '90s (can you say Ovaltine?).
Overall, this new design has a comfier, homier feel that its corporate predecessor. The words "Greek Yogurt" also no longer appear on the container, although, as we said earlier, that's still what you'll be consuming. Frankly, we think the lack of text helps the design breathe - plus, who doesn't eat Greek yogurt, anyway?
According to The Dieline, Chobani's move to rebrand is about more than just a fresher shelf appearance -- it's also a way to steer the company in new directions. But what are those new directions? Chobani is still playing coy. But considering the company's flagship store in New York City was also subject to the rebrand (and does quite well in general), we won't be surprised to see more of these yogurt-based cafes popping up all over the place. But until then, we'll just have to wait and see.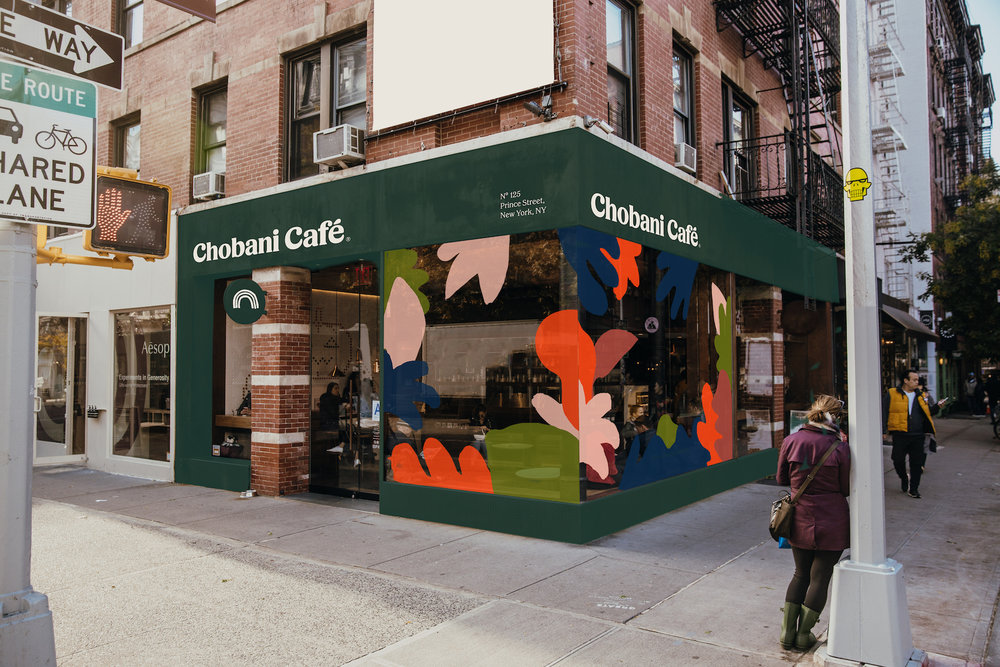 What do you think Chobani's "new directions" will be? Share your thoughts below.
Want more articles like this? Sign up for our newsletter!
Give us your Feedback
We value your feedback
Please share how we can improve the site for you