Laura LeBel has worked on projects from Clinique to New York Fashion Week. But how does she find unique inspiration for creative fashion ads? The freelance creative director shares how she beats creator's block and her top tips for keeping the ball rolling -- even when your first idea is squashed.
Q
What inspired you to go into creative design?
A
I majored in media planning in college. I've always been a numbers gal. I ended getting a summer media internship at an advertising agency in Miami called Crispin, Porter & Bogusky. I had the opportunity to work on some creative projects. It was there that I was inspired to become an art director and concentrate on my portfolio during my last year of college.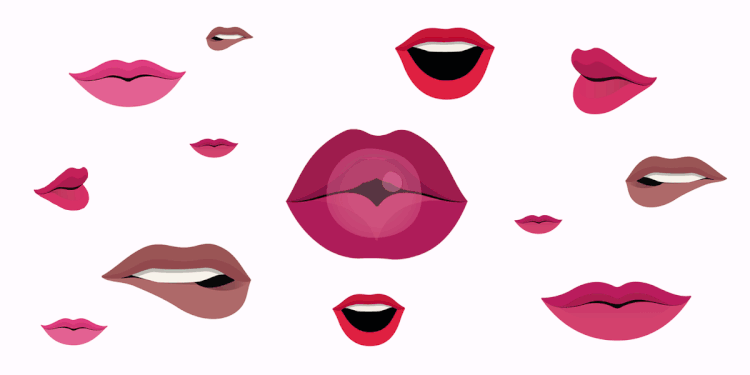 Q
What are some designs or projects of your own that you are particularly proud of?
A
I had an opportunity last summer to direct a film project for Clinique. It was my first experiencing directing and I loved it. It's also so much harder than I thought it would be. I was directing a model to make "beat boxing" type movements with her lips. And I realized I needed to find a way to tell her what to do without being able to show her how to do those movements myself (because I don't know how to beat box!).
Q
Take us through your creative process.
A
For me it's all about coming up with the big idea. LOTS of them. I come with as many ideas as possible until one (or more) sticks.
Q
Where do you find inspiration in your day-to-day life?
A
I like to stay on top of culture as much as possible. I find inspiration by watching movies, reading books, seeing plays, and even things such as reading my news feed on Facebook just to see what everyone is talking about.
Q
What are some of your favorite design tools and why?
A
Pen and Paper. I like to make a list of things I'm considering with some sketches. In my experience, if you can think things through OFF the computer, they'll be so much smarter when you start doing layouts.
Q
What designers or brands speak to you?
A
I'm a huge fan of Jonathan Adler. First of all, I just love the fact that he quit his job as a talent agent to focus on what he loved doing -- making pottery. His passion comes through in his designs and I love how his work has evolved into furniture and beyond.
Q
You have the day off. What can we find you doing?
A
Hopefully I'll be at a Broadway show. I love live theater.
Q
Is there anything that helps you beat "creator's block"?
A
Sometimes if I'm stuck I like to go outside and take a walk, even if I only have time to go around the block. I find the change of scenery and breathing some fresh air helps to wake my brain up to new ideas. Even better, if I can take a walk with a colleague and bounce ideas back and forth.
Q
Any final thoughts, comments, or words of wisdom you'd like to share with someone in the industry?
A
Being a great designer or art director isn't just about having excellent ideas or design. It's about being able to come up with a new idea when your work gets killed -- whether internally or by a client. It's when you can overcome those setbacks and come up with an even better idea than the original. So be patient and keep going back to the drawing board as necessary.