Interview with Maciej Frolow, 3D Illustrator and 3D Generalist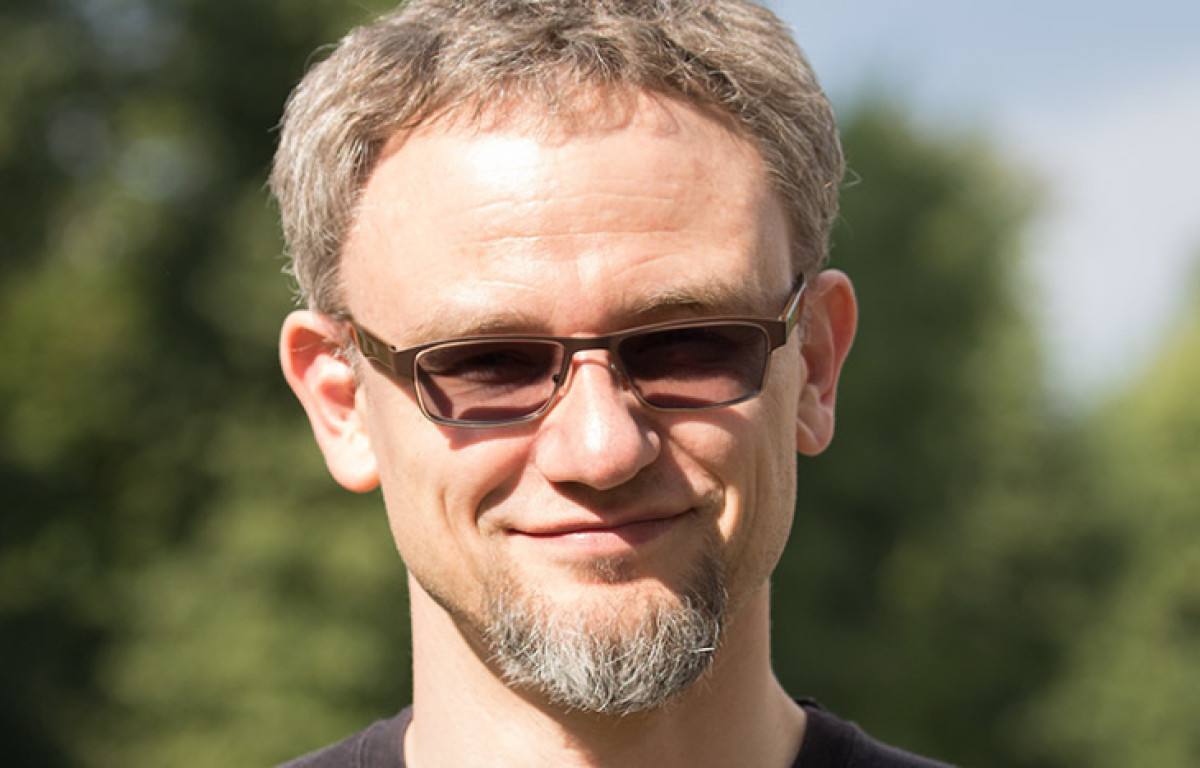 "Love your job."
France-based illustrator Maciej Frolow has created some stunning works. After seeing some of his creations, we knew we had to pick his brains. Frolow shares the unexpected tools that help him create 3D-like illustrations, advice for others in the industry, and how exactly he stumbled into design.
DesignRush: What inspired you to become an illustrator?
Maciej Frolow: I always loved the works of classical illustrators of the '80s like Larry Elmore, Keith Parkinson, Syd Mead, Wojciech Siudmak, Boris Vallejo and many more. After realizing that I went down the wrong path at school (electronics), I started working in an animation studio at Marseille called Kotote infographies where I learned a lot of 3D modeling, texturing, and rendering. Later I saw I prefer still images than animation and went slowly in that way. In 2004, I started to work with an illustration agent. After 20 years, I still love what I do and I'm thankful I can live from working in illustration.
DR: What are some projects of your own that you are particularly proud of?
MF: Let's start with my most recent project: A work for Scientific American's cover, which is always a great honor (plus, the subject was very interesting). The communication with Michael Mrak, the art director, was excellent, and the description and materials he provided were of great help to me throughout the assignment. The result was -- in my opinion -- clear and artistic, which is not common in medical illustrations.
This is one of my first big assignments made for Michelin Tires company. The work was interesting, due to the aerial image of the road in shape of a recycling symbol. I made more aerial illustrations later.
This one is a personal project of a police drone. It doesn't exist in reality, as it's very big and probably won't fly very well, but I had a lot of fun designing it and I had great feedback from other artists and even drone constructors who asked me about some other design services. This is the kind of project that gives you some publicity and brings other assignments. It's always worth it to work on personal projects.
DR: Tell us about your approach to illustration.
MF: I'm not a typical illustrator who works with pencils on paper. I start by directly sketching 3D shapes in modo or zbrush, which means I have already some ideas in my head and develop them directly in 3D. The process takes a little longer than sketching but is more flexible down the road. Once you have a 3D model ready, you can see it from any view you want and you can still modify it. With a sketch, for example, you have to redraw it if you change the angle of view.
DR: Do you have any favorite illustration tools?
MF: For years, I've worked with three main tools: modo for 3D modeling, texturing, and rendering; Zbrush for modeling any organic shapes; and Photoshop to process my renderings, add special effects to them and adjust colors.
DR: What illustrators or brands speak to you, and what projects of theirs are your favorites?
MF: There are many inspiring illustrators, from the classical ones I have already mentioned to new ones who are very talented. A few names, like Raphael Lacoste, Yu Cheng Hong, Fausto De Martini, and the guys from Ars Thanea are great too.
I like the creative approach of Nike, especially in the recent ad above. I also like the beer ads; some are a real piece of art, like the one below. I also love typography, and will certainly go in this direction and try mixing 3D and text like this in the future.
DR: You have the day off. What can we find you doing?
MF: A day off, what is that? Ah, the ones where you don't sit in front of a computer!
You'll find me walking in the mountains, in a forest, or visiting a city to get some inspiration. It depends on where I am, as I move from place to place a lot. Travel is the best way to clear your head and get some fresh inspiration.
DR: What motto motivates you in your work?
MF: Love your job. If you're spending 12 hours a day in front of a screen, you need to love that.
DR: Any final thoughts, comments, or words of wisdom you'd like to share with someone in the industry?
MF: Illustration can be a very difficult market. Clients use a lot of stock images and expect same low prices from custom illustrations, which is not really possible. If you don't have few regular clients who need custom illustrations and are ready to pay for them, you'll probably be without work for some time. But nothing is impossible, you have to keep trying hard.
Want more interviews like this? Sign up for our newsletter!