Shaping The Decentralized Future.
Office No 409, 4th Floor, Navale Icon, Mumbai-Bangalore Highway, Nahre, Pune, 411041, India
AyanWorks Overview
Number of Employees
50 - 99
Average Hourly Rate
$55/hr
AyanWorks Technology Solutions Private Limited is a dynamic & innovative software development company incorporated in 2015. We specialize in providing blockchain consulting & solutions, outsource product engineering, & UI/UX modernization services to enterprise customers globally. With a dedicated team of highly skilled experts, we aim to deliver exceptional value to our clients by fostering customer intimacy, and leveraging cutting-edge technology stack.

At AyanWorks, our core focus is on blockchain technology and its transformative potential. We have become renowned for our proficiency in decentralized digital identity, verifiable credentials, & various blockchain platforms, including Self-sovereign identity, Hyperledger (Aries, Indies, & Fabric), Polygon, Cheqd, & Ethereum. With deep domain expertise and a commitment to staying at the forefront of blockchain advancements, we provide our clients with tailored solutions.

We take great pride in our track record of success, which has earned us recognition as certified vendors registered with one of the United Nations entities. Our services have been deployed globally, with government organizations in Canada, Germany, & France utilizing our expertise in blockchain-based digital identity & verifiable digital credentials. Notably, we have partnered with the Government of Bhutan's PSU, DHI, to implement a groundbreaking blockchain solution for digital identity & certificates.

Headquartered in Pune, India, AyanWorks is at the forefront of the blockchain revolution. We combine deep technical knowledge with a passion for innovation, enabling us to deliver solutions that unlock new possibilities for our clients. Whether you need blockchain consulting, product engineering, or UI/UX modernization, we have the expertise and experience to guide you through your digital transformation journey. Partner with us and experience the power of blockchain technology to revolutionize your business.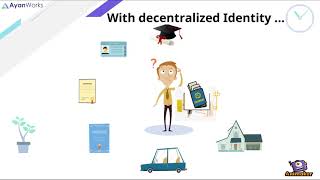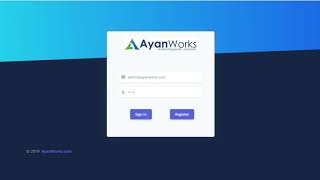 Headquarters
Office No 409, 4th Floor, Navale Icon, Mumbai-Bangalore Highway, Nahre, Pune, 411041, India
AyanWorks Services
AyanWorks Awards
Top 3 finalist team at Digi Yatra Challenge