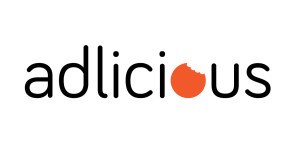 Spritzenplatz 9, Hamburg, 22765, Germany
adlicious Overview
Number of Employees
Under 49
Average Hourly Rate
Inquire
adlicious is an award-winning, 100% independent programmatic advertising powerhouse.

We support global brands with strategic thinking, creative solutions and audience precision in the world of data driven marketing.

Established in 2013 and headquartered in Hamburg, Germany, adlicious has a track record of creating targetable segments and delivering effective media solutions by harnessing proprietary data and cutting-edge technology.
Part My Day

Project Type:

Digital Marketing

Review Date: 24 January, 2022

Hi.We created an app called Part My App (available for Android and IOS). This is a platform for virtual events performed through the one-to-one video call in the app. Users can be a Host and share experience on their events or Explorers and purchase events and learn something new.www.partmyday.comWe will start the Facebook Ads campaign in a week but we also are looking for an agency who can help us with in-app and in-video (Youtube) advertising.nicky.babayeva@froxx-industries.com

Work Quality:
Timely Delivery:
Responsiveness:
Overall Costs:
Your Satisfaction:
Willing To Refer:

Hi.We created an app called Part My App (available for Android and IOS). This is a platform for virtual events performed through the one-to-one video call in the app. Users can be a Host and share experience on their events or Explorers and purchase events and learn something new.www.partmyday.comWe will start the Facebook Ads campaign in a week but we also are looking for an agency who can help us with in-app and in-video (Youtube) advertising.nicky.babayeva@froxx-industries.com
adlicious Clients
Carnival Corporation & plc