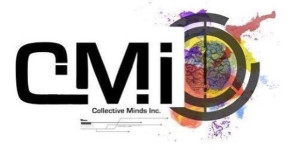 You make the artwork, we make your art work!
3405 Merganser ln, Alpharetta, Georgia 30022, United States
Collective Minds Overview
Number of Employees
Under 49
Minimal Budget
Under $1,000
Average Hourly Rate
Inquire
We began in 2014 as a magazine firm that offered visibility to artists. Collective Minds Inc. personnel have always been committed to assisting individuals in as many ways as possible.Collective Minds Inc. (CMi) is a company that provides artists with the opportunity to collaborate with one another and best express themselves. While giving businesses a technology partner and a way to get their messages heard. CMi views artists as individuals who convey their creativity through any artistic medium and a business as an entity that has a product the world should know about.

We have showcased many artists whose skill sets range from spoken word, painting, music, and sketching as well as businesses/entrepreneurs in a variety industries. Together, we offer amazing services to deliver art and products uniquely under one forum. Since then, CMi has expanded its reach to include publishing, graphic design, social media, and web/app development. All the time, new editions of the CMi Magazine on a range of intriguing themes are being released.
Collective Minds Services
Collective Minds Team Bios
Ron Jones Jr

CEO

Ron D. Jones Jr. is the Chief Executive Officer Collective Minds Inc. (CMi) in 2014, when he was 19 years old. Ron started Collective Minds with an idea to help change the world by showcasing the talent that lies within it. He believes anyone that creates is an artist.