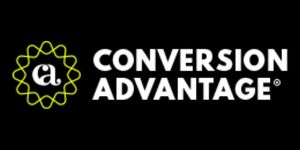 Cnr Links and Kingsway Coral Isle, Ground Floor, Section 1 Leisure Isle, Knysna, 6570, South Africa
Conversion Advantage Overview
Number of Employees
50 - 99
Average Hourly Rate
Inquire
Cold calling, generating referrals and relying on walk-ins in the Covid19 era has put many companies under severe sales pressure. Old school sales strategies are not as effective as they used to be as technology-enabled customers are smarter than ever before. Blocking calls from unknown numbers, doing online research before they buy and choosing who they want to buy from.

Conversion Advantage is an Online Lead Generation Agency that helps companies Fill their Sales Pipelines with Qualified Leads from Facebook, Google, Instagram, LinkedIn, Tik Tok & Twitter.

This enables companies to get more sales opportunities and no longer be reliant on outdated strategies that are ineffective in a digital world.

We generate 1000's of leads every month for leading B2C companies across e-commerce, insurance, education, automotive and travel industries.
Headquarters
Cnr Links and Kingsway Coral Isle, Ground Floor, Section 1 Leisure Isle, Knysna, 6570, South Africa
Conversion Advantage Services
Conversion Advantage Clients