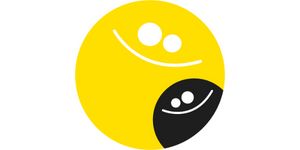 Unit 2.5 Paintworks, Arnos Vale, Bristol, BS4 3EH, United Kingdom
Sun & Moon Overview
Number of Employees
Under 49
Average Hourly Rate
Inquire
Sun & Moon is a creative led animation production studio based in Bristol UK. Founded in 2008 by traditional 2D animators Dylan Shipley and Louis Jones, the studio is focused on producing awesome animation that comes from the heart.

We are forward thinking, problem solvers using our craft to offer the best tailor made solutions.

Our aim is to engage, inform and inspire through cheerful and charming content. We love to tell stories and raise smiles, injecting everything we do with fun and the passion we have for animation.

Comprising of a team of highly skilled and experienced directors, animators and designers, we cover all bases from script to screen in producing bespoke, high quality moving imagery.
We work closely with long term established partners in script writing, sound production and voice over to deliver a full service package and outstanding content.

There is something truly magical about creating characters, inventing worlds and bringing the inanimate to life. With great animation skills, comes great responsibility- we only use our powers for good!
Sun & Moon Services