3080 Olcott Street, Suite A125, Santa Clara, CA 95054, Santa Clara, California 95054, United States
Zinnov Overview
Number of Employees
250 - 499
Average Hourly Rate
$100/hr
Founded in 2002, Zinnov is a global management and strategy consulting firm, with presence in Silicon Valley, Houston, Bangalore, and Gurgaon. Over the past 16 years, Zinnov has successfully consulted with over 250+ Fortune 500 customers to develop actionable insights that help them in their transformation journeys. With core expertise in Product Engineering and Digital Transformation, Zinnov assists clients by:
Providing research and strategy consulting for Technology Service Providers in the areas of Product Engineering and Digital Transformation;
Enabling companies to develop and optimize a global engineering partner strategy to achieve higher throughput, innovation, productivity, and cost savings;
Growing revenue for companies' products and services in India and other emerging markets;
Helping MNCs expand and/or consolidate their globalization footprint.
With their team of experienced professionals and research teams, Zinnov serves clients from across software, semiconductor, consumer electronics, automotive, storage, telecom & networking, healthcare, banking, financial services, and retail verticals in US, Europe, Japan, and India.
For more information, visit http://zinnov.com.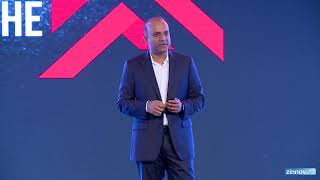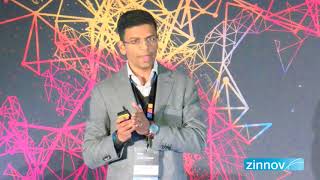 Headquarters
3080 Olcott Street, Suite A125, Santa Clara, CA 95054, Santa Clara, California 95054, United States
Other Locations
69, "Prathiba Complex", 4th 'A' Cross Koramangala Ind. Layout, Koramangala 5th Block, Bangalore-560 095, Bengaluru, 560095, India
21, Waterway Ave Suite 300, The Woodlands TX-77380, Houston, Texas 77380, United States
Unit 305, 306 third floor, Palm Spring Plaza Golf Course Road, DLF Phase 5, Sector 54, Gurgaon-122 002, Gurgaon, 122 002, India
Zinnov Services
Zinnov Portfolio
Software Development

Organization-wide automation to drive business growth

Software Development

Program managed the Global In-house Center setup
Zinnov Team Bios
Pari Natarajan

CEO & Co-founder

Pari has successfully spearheaded engagements for Fortune 500 companies and helped them effectively globalize their R&D initiatives and bolster their business footprint in India and across other emerging markets.

Vijay Swaminathan

Co-founder & Chief Product Officer

Vijay is an industrial engineer, who has extensive experience in the areas of Product Ideation, Concept to Productization, and Platform enablement. He brings a wealth of expertise in the areas of Data Analytics, Operations Research, and Strategic Management.

Vamsee Tirukkala

Co-founder & Chief Commercial Officer - Platforms

Vamsee is vastly experienced in Launching Products, Market development, Revenue generation and Customer engagements across the globe. He has worked with Fortune 1000 and reputed SMB companies in their strategy and operations optimization.

Nilesh Thakker

Partner & Head of US Operations

Nilesh has over two decades of executive leadership experience in technology companies and has led operations in enterprise and consumer software, Cloud Computing and Product Management.

Harish Singh

Partner & Practice Head

Harish has helped numerous Global Technology companies in their globalization initiatives. He has actively engaged with Fortune 500 companies being instrumental in aiding several of them in their growth strategies.

Praveen Bhadada

Partner & Global Head - Digital Transformation

Praveen is responsible for driving Zinnov's Digital Transformation for Global Enterprises, in the areas of Internet of Things, Go To Market, Business Operations and Automation.

Sidhant Rastogi

Partner & Practice Head

Sidhant Rastogi is a partner at Zinnov, where he heads the Product Engineering practice. Over the years, Sidhant has successfully engaged with multiple Fortune 500 companies to execute and transform their global engineering and innovation strategy.
Zinnov Clients
A multi-billion dollar technology company

A large enterprise software solutions

A global data storage company