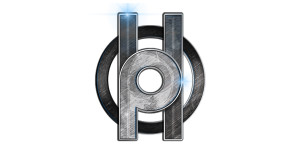 4650 Dewey Ave, Rochester, New York 14612, United States
Howell Studios Overview
Number of Employees
Under 49
Minimal Budget
$1,000 - $10,000
Average Hourly Rate
Inquire
Howell Studios is started in 2004 committed to assisting businesses with marketing using film and photography. At the heart of our solution, we provide you with all the essential technologies to construct a high-end business solution. All of our services and marketing solutions are web-based, so there is no software to install, update, or renew annually. We give not only a solution for building a cutting-edge website, but also the solutions you want for brand promotion. By supporting companies and brand loyalists with bespoke content that inspires, provokes, and stimulates, we can guarantee the continued success of your company.

Our objective at Howell Studios is to bring creative ideas to life via the use of new approaches and inventive methods. We make it feasible by focusing on all fronts: cutting-edge technology, enabling the brightest minds to collaborate, and establishing partnerships with our customers and suppliers. From conception to execution, we endeavor to perfectly execute the vision of our clients and guarantee that everything we do helps to communicate their narrative.
Howell Studios Services
Howell Studios Portfolio
B2B Digital Marketing

LMC Industrial Contractors
Howell Studios Team Bios
Patrick Howell

Chief Executive Officer | Founder

As the The President of Howell Studios he is tasked with accelerating revenue growth and sales productivity for his clients by telling theirs stories and amplifying their compelling message through their social media channels.

Lindsay Paris

Chief Operating Officer | Partner

With her impressive medical background and 10+ years working as a nurse, Lindsay truly brings a unique dynamic to the HS team. Lindsays leadership skills are unparalleled in our industry, not to be topped by her contagious bubbly personality!

Ben Roesch

Director of Marketing & Advertising

Ben has extensive experience in the digital media industry spending time at Kodak as well as in agency settings. He attended college at Syracuse University, where he earned 2 degrees; one in Marketing and another in Finance.

Zechariah Shepard

Creative Director

Zack is truly a creative visionary. He attended the infamous CIAS at the Rochester Institute of Technology, where he received a Bachelors in Advertising Photography. With 10+ years of experience in visual arts, social media & content creation, Zack is one of Howell Studios most viable assets.

Leonardo Camerucci-Gambacorta

Visual Content Creator

Graduated from the University at Buffalo with a double major in Media Study Production and Italian. Leo has worked for big brands like WROC Channel 8 News, Bausch & Lomb, Polster & Jaeckle Corp, and the YMCA. He is always interested in learning new ways to create a compelling story!

Peter Bouche

Website Developer

Specializes in Developing websites that ignite your business. Peter has been designing & developing High-Quality Websites for more than 7+ years. He will Build Engaging, Purposeful, Creative & Mobile Optimized Websites for Businesses.
Howell Studios Clients
LMC Industrial Contractors

InterGrow Greenhouses Inc