We turn B2B complexity into engaging content experiences
777 Terrace Avenue, Suite 202, Hasbrouck Heights, New Jersey 07604, United States
Content4Demand Overview
Number of Employees
Under 49
Minimal Budget
$10,000 - $25,000
Content4Demand (C4D) is a boutique B2B content creation and strategy business that works with a small number of clients to provide responsive, hands-on service and attention to detail. Buyer complexity is transformed into clever tactics, fascinating tales, and engaging content experiences by us.

Our professionals create buyer-focused content to engage buyers at every point of the buyer's journey, and we assist B2B firms with basic marketing techniques like as persona creation, content messaging, and nurturing campaign methods.
C4D works with B2B organizations across a wide range of industries, including technology, financial services, manufacturing, media, and healthcare.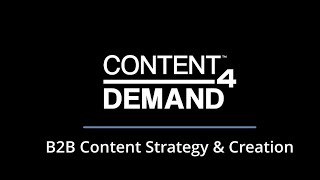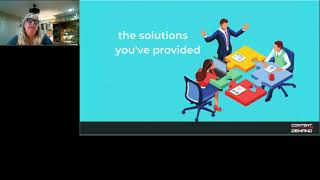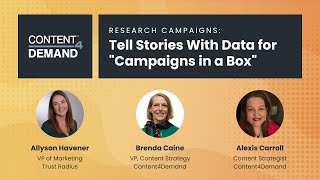 Headquarters
777 Terrace Avenue, Suite 202, Hasbrouck Heights, New Jersey 07604, United States
Content4Demand Team Bios
Brenda Caine

VP, Content & Client Strategy

Brenda Caine works with B2B clients on content marketing strategy, personas, messaging, ideation; content audits, gap analysis and content mapping; blogs; and content development. She spent most of her career in corporate marketing, primarily in tech, finance, healthcare, utilities and higher ed.

Cristina Puscas

Account Director

Cristina develops B2B client strategies and content marketing assets in a variety of industries, including tech, fiserv, healthcare and manufacturing.

Alexis Carroll

Senior Content Strategist

Alexis is a Content Strategist at Content4Demand, where she partners with clients to build campaigns and design audience-focused marketing assets that attract eyes in the crowded B2B marketplace.  She's spent years building relationships and brands in the healthcare, tech and education sectors.
Content4Demand Awards
Killer Content Award 2019
Content4Demand Press Mentions