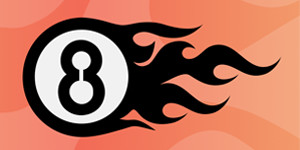 We make websites, so you don't have to.
10144 Tabor, Los Angeles, California 90034, United States
Fireball8 Design Overview
Number of Employees
Under 49
Minimal Budget
$1,000 - $10,000
Average Hourly Rate
$75/hr
Working with some of the most talented artists in the Motion Picture Industry has taught us a thing or two; like knowing when to follow and when to take the lead. Pushing boundaries, while preserving the spirit of a task can go a long way. We support diverse brands by creating compelling and sustainable vehicles that allow us to showcase them at their best.

We keep in mind at all times that the project were working on is for you. We always try to give your customers or clients the best experience they can have and wed like you to have that too. Our mission is to help you grow your brand and energize your business.
Fireball8 Design Clients
Vibrant Living Wellness Center

Singing Lessons Los Angeles