Innovate. Transform. Engineer. Scale
1155 Dairy Ashford, Suite 125, Houston, Texas 77079, United States
Softeq Overview
Number of Employees
250 - 499
Minimal Budget
$50,000 & Up
Average Hourly Rate
$80/hr
Founded in 1997 in Houston, Texas, Softeq Development Corporation provides early-stage innovation, technology business consulting, and full-stack development solutions to enterprise companies and innovative startups.

Softeq bridges the gap in knowledge-intensive projects and delivers end-to-end solutions or specific vertical solutions as needed. This year we celebrate our 25th anniversary. To help clients make the transition from analog to digital, the company provides expertise in a variety of trending technologies including the Internet of Things, Artificial Intelligence and Machine Learning, Industrial Automation, Robotics, Blockchain, and AR/VR. The company designs IT systems and connected devices for increased security and scalability. We deliver a best-in-class customer experience aligned with International standards:
- ISO 27001 ensures our strict compliance with the principles of secure development;
- ISO 9001 proves that we use the best practices in project management;
-  ISO 13485 shows our commitment to delivering medical devices that are safe to use and compliant with industry regulations. 

Softeq maintains a world-class NPS score of 50 and is an Inc. 5000 honoree for the 4th consecutive year in a row. That means we're one of the fastest-growing private companies in the US.

Softeq customers include Verizon, Epson, Microsoft, Lenovo, AMD, Disney, Intel, NVIDIA, Hella, Arrival, Halo PAWS, and many other startups and enterprises.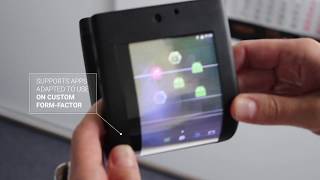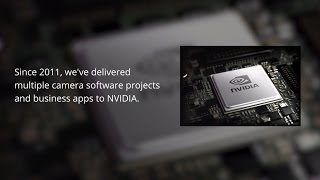 Headquarters
1155 Dairy Ashford, Suite 125, Houston, Texas 77079, United States
Softeq Portfolio
Software Development

Cloud-based Data Analytics Platform for Injection Molding Machines

Mobile App Development

Mobile App Redesign for a Cinema Chain

Software Development

IoT HVAC Control System PoC

Software Development

Gamified Smart Punching Bag Prototype

Software Development

Client-Server Application for Trusted Device Setup

Mobile App Development

Mobile App, Web, and Firmware for a Smart Bassinet

Mobile App Development

Lenovo Deployment Assistant (LDA) Desktop App

Mobile App Development

Mobile App and Web Portal for Medication Management
Softeq Team Bios
Christopher A. Howard

CEO

Chris Howard founded Softeq Development Corp. in Houston, TX in 1997, and serves as its Chief Executive Officer. He has over 25+ years of entrepreneurial experience in the high tech business.

Joel Carter

CHIEF MARKETING OFFICER

Joel Carter is a technology marketing and product development executive with over twenty US patents in electronics.

Paul Fruia

REGIONAL BUSINESS MANAGER

A 13-year veteran of Softeq, Paul received his B.S. in electrical engineering from the University of Houston in Houston, Texas. He has more than 25 years of experience in electronics, engineering, and software, and is an accomplished drummer.

Benjamin Groiss

REGIONAL BUSINESS MANAGER

Benjamin Groiss is a senior executive manager with a passion for technology and innovation that create value for people and businesses.
Softeq Clients
Walt Disney Parks and Resorts
Softeq Awards