Why People Trust
DesignRush
DesignRush has a qualified team of industry experts and agency executives that focus on finding the best cybersecurity companies for your business. Our team determines the key performance indicators, like portfolio, client reviews, and industry reputation, that agencies must meet to be listed. To further leverage our agency expertise, businesses also reach out to DesignRush to streamline the process of finding the right agency via the Marketplace.
Our Picks for The Best C

ybersecurity Companies

in 2023
The best cybersecurity company is BairesDev because they provide tailor-made technology solutions to their clients. They also pride themselves on hiring only the top 1% of IT talent to fulfill every project's needs.
Why we chose them: INC 5000 recognized them as one of the fastest-growing companies since 2019 and Tech Times awarded them as the best software development company. They also received 91.2% average customer satisfaction and 70.3 net promoter score from their 174 active world-class clients.
What you should consider: Having a talent pool of more than 4,000 senior developers and software professionals, a lot of experts may be working on various projects. If you're looking for a close-knit team who can cater to your cybersecurity needs, they might not be the best fit.
Who are they for: They can cater to startups and Fortune 500 companies looking for a cybersecurity provider that can work during their time zone.
Next on our list of top cybersecurity firms is Exaud. They specialize in designing and developing custom IT solutions for startups, agencies, and enterprises.  
Why we chose them:

They have worked on some great projects for well-known brands like Google, Facebook, Nissan, Audi, Samsung, and more. The company also promises uncomplicated procedures, agile and transparent working processes, as well as flexible pricing solutions.

 

What you should consider:

They primarily provide mobile app development, wearable app development, and the Internet of Things. This can set back businesses looking for a partner agency that focuses on cybersecurity services.

Who are they for:

Exaud can cater to businesses of all sizes, although the majority of their clients are in the car manufacturing sector.

 
Having industry-relevant experience in providing security-compliant and tailored solutions, Kanda Software is also one of our top cybersecurity companies. 
Why we chose them:

We chose Kanda Software because they are ranked as the 13th fastest-growing company in Massachusetts, according to INC 5000. They have a deep understanding of integrating complex data from multiple sources to ensure the utmost security for their clients' projects. In addition, they also have flexible engagement models: fixed price, retainer agreement, and hybrid.

What you should consider:

They don't have a minimum budget for customers, but they do have a preferred working budget of $50,000 and up. This could be expensive for small businesses and startups looking for non-complex embedding and cybersecurity solutions.

Who are they for:

Exaud works best for businesses within the healthcare, financial services, retail, education, non-profit, and publishing sectors.

 
Another great cybersecurity company among our listings is ELEKS. That's because they have experience in providing software engineering and digital transformation solutions to Fortune 500 companies and global enterprises. 
Why we chose them:

Based on their portfolio,

ELEKS has a talent pool of more than 2,000 software specialists. This allows them to scale their cybersecurity development on demand. As a result, they have a 97% client satisfaction rate.

What you should consider:

A large talent pool often means juggling multiple projects simultaneously. This could pose an issue for clients who prefer to work with a partner agency through a project manager or single point-of-contact

.

Who are they for:

Logistics companies, media companies, pharmaceutical companies, and other global brands can tap ELEKS to help them proactively identify cybersecurity threats and build secured IT infrastructure.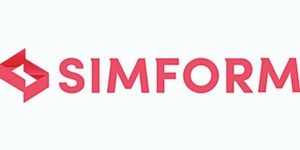 Simform is a multi-awarded company that also made our catalog of the best cybersecurity firms because they can provide staff augmentation, allowing you to have an outsourced team of information security specialists. 
Why we chose them:

They have more than 20 years of experience working with Fortune 500 companies and WHO-recognized non-government organizations. Collaborating with them means having access to a team of certified security audit professionals

.

 

What you should consider:

Their cybersecurity service is geared towards IT infrastructure review and testing against cyberthreats. If you need a partner agency that can build network security measures for your business, they may not a suitable choice.

 

Who are they for:

Simform caters to businesses based in the United States, Canada, and India. They also provide cybersecurity services to companies in various industries like automotive, entertainment, healthcare, and more.

 
10 Best Cybersecurity Companies Compared
Agency 
Location
Hourly Rate
Size

BairesDev

 

San Francisco,

C

A

 

$50

1000

& u

p

 

Exaud

 

Houston, T

X

 

$50

 

50 - 99

 

Kanda Software

 

Boston, M

A

 

$50

 

500 - 999

ELEKS

 

Chicago, I

L

 

$45

 

1000

&

up

 

Simform

 

Orlando, F

L

 

$30

 

1000 & up

 

A3logics

 

Carlsbad, C

A

 

$35

 

250 - 499

 

Azumo

 

San Francisco, C

Q

 

$45

 

100 - 249

 

Zazz

 

Seattle, W

A

 

$50

 

250 - 499

 

Codup

 

Houston, T

X

 

$25

 

100 - 249

 

Dev.Pro

 

Charlotte, N

C

 

$40

 

50 - 99

 
How We Picked The Best Cybersecurity Companies
Our process in determining which cybersecurity companies to include on our list is based on a series of key performance indicators, as listed in our agency selection criteria. 
Our agency experts consider their extensive experience, case studies, client reviews, awards and recognitions. That's because these factors showcase the quality of service they provide, the clients they serve, and the industry reputation. We also made sure that every cybersecurity firm featured possesses the necessary strengths like:  
Ability to provide a holistic examination of a company's security setup
Industry-specific knowledge in IT security and compliance
Technical problem-solving skills
Staying abreast on the latest trends in cybersecurity
And more
Sources 
DesignRush sustains a directory of over 30,000 agencies categorized by service category, location, expertise and reviews. We build our database in two ways:
Our dedicated team of agency experts actively search the web for top performing companies. We then pull information from their websites, online presence and client testimonials to verify their status and qualifications prior to listing.
The agencies listed get notified of their profiles on the website and they can choose to claim it or not, which suggests their availability for more collaborations.
Agencies can also reach out to DesignRush and must go through the verification process prior to being listed.