All strategies are not created equal.
1230 Main Street, Suite 700, Columbia, South Carolina 29201, United States
NP Strategy Overview
Number of Employees
Under 49
Average Hourly Rate
Inquire
NPS+ is unlike any PR agency. In fact, you might call us a PR collaborative. An organization that has brought together the most diverse skill sets from a broad range of industries all working as an alliance for one common goal: to preserve and elevate our client's reputations. Our team is made up of former journalists, political staffers, graphic designers, videographers, small agency owners/operators, and more. We are all of the same mindset, to get to work quickly and drive results. And it's all done in-house!

NPS+ was established in 2013 as a wholly-owned subsidiary of Nexsen Pruet, to support the growing communications needs of the law firm. While our NPS+ team members are well connected throughout the Carolinas region and beyond, our affiliation with Nexsen Pruet, a 200-attorney law firm with eight offices throughout North and South Carolina, also allows us to utilize the industry expertise and depth of relationships of our extensive attorney network.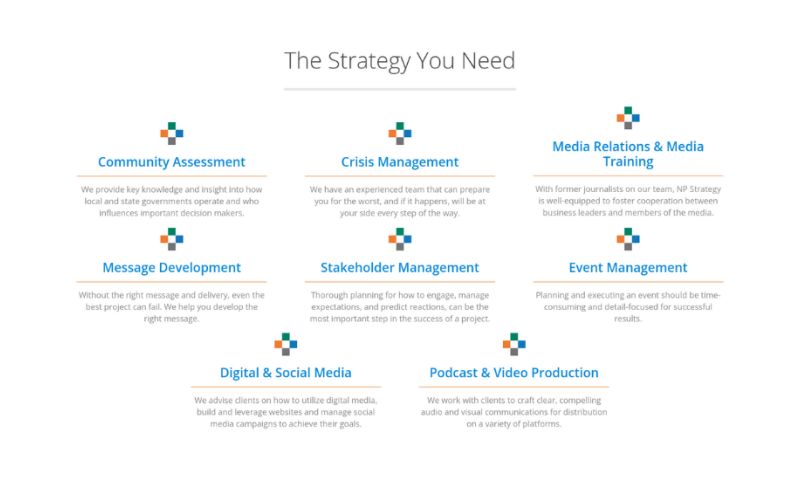 Headquarters
1230 Main Street, Suite 700, Columbia, South Carolina 29201, United States
NP Strategy Services