OUR BUSINESS IS GROWING YOURS
29201 Telegraph Rd. Suite 611 Executive Office 3, Southfield, Michigan 48034, United States
ORB Solutions Overview
Number of Employees
Under 49
Minimal Budget
$1,000 - $10,000
Average Hourly Rate
$75/hr
ORB Solutions is a leading Detroit-based marketing agency that specializes in creating innovative and effective marketing strategies. Since 2018, we have helped businesses drive effective growth and success with custom tailored programs to get the best return on investment. Our team of highly skilled, young professionals bring energy and enthusiasm to every project.

Our services cover a wide range of areas including social media, web design, video production, and more. We take the time to create unique approaches for each client that not only meets their goals but also sets them up for long-term success. We pride ourselves on developing strong partnerships with our customers and delivering results that exceed expectations.

When you work with ORB Solutions you get a team of experienced professionals with fresh ideas who are passionate about helping your business grow. Our high-energy approach is what sets us apart from other agencies so let us help you unlock your potential today!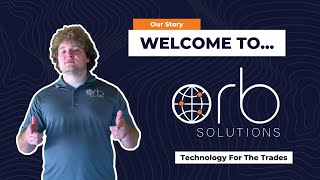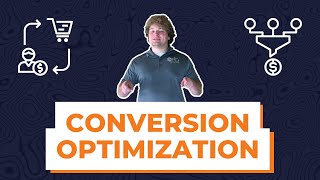 Headquarters
29201 Telegraph Rd. Suite 611 Executive Office 3, Southfield, Michigan 48034, United States
ORB Solutions Services
ORB Solutions Portfolio
SEO

SEO Results

Web Design

Web Design

Branding

Branding Examples
ORB Solutions Team Bios
Austin Lee

Founder Jr.

Austin "The Generational Translator" Lee is what we like to call a "digital activist". He knows "what-is-up" with marketing and technology and has an innate passion for helping small businesses and non-profit organizations thrive with tech. If there is a way to make something better with technology,

Chris Lee

Founder

In order to be the best, YOU GOT TO BE THE BEST. This Sales Guru is who you aspire to be in life. World's Best Dad, Word-Smither, and the Ultimate Mentor... *drum roll*... Chris Lee! With over 25 years as a seasoned sales professional, Chris is who we all aspire to be.

Evan Alexander

Creative Lead

Evan Alexander just spews style. He really knows how to make other people look good... REALLY GOOD. With a lifetime of experience in the Arts, Evan has the skills to make your business stand out amongst the crowd.
ORB Solutions Clients
DM Roofing Siding and Windows

Better Detroit Youth Movement