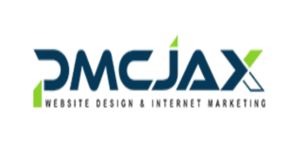 Designing Healthier Growth Online
10752 Deerwood Park Blvd. Suite 100, Jacksonville, Florida 32256, United States
PMCJAX Overview
Number of Employees
Under 49
Minimal Budget
$1,000 - $10,000
Average Hourly Rate
$105/hr
Unlocking Growth Through Healthcare Website Design

At PMCJAX, our unwavering commitment is to fuel your growth, with a core focus on healthcare website design. We specialize in collaborating with healthcare, nonprofit, legal, and local businesses across the U.S., crafting compelling online platforms that deliver information clearly and effectively while driving tangible business expansion. Our agile team stands ready to implement website updates promptly and offer expert guidance on your marketing endeavors.

As your trusted partner, PMCJAX ensures you benefit from complimentary website updates, premium managed hosting on our top-tier servers, 24/7 monitoring, routine backups, and efficient database management. We integrate custom calls-to-action that adapt to date-specific announcements or promotions.
PMCJAX Services
PMCJAX Portfolio
Web Design

Belle Mia Laser & Skincare Center

Web Design

Tulsa Cardiovascular Center of Excellence

Web Design

All Florida Softwater

Web Design

American Board of Perianesthesia Nursing Certification

Web Design

The Critical Limb Ischemia Global Society
PMCJAX Clients
Immigration Law Firm of New Orleans

Fee, Yates, and Fee, PLLC

Kids Eye Care of Maryland

Critical Limb Ischemia Global Society

American Board of Perianesthesia Nursing Cert.

St. Louis Aquarium Foundation

Public Defender, Florida's 4th JudicialCircuit

Tulsa Cardiovascular Center of Excellence