2 Champlain Commons, Ste 7, Saint Albans, Vermont 05478, United States
VTC Tech Overview
Number of Employees
Under 49
Minimal Budget
Under $1,000
Average Hourly Rate
Inquire
VTC Tech is a trusted technology partner helping businesses by delivering the latest technology consulting, services, maintenance, and support.
Our expertise includes:
Managed IT
Business Continuity
Cyber Security
Cloud Solutions
IT Helpdesk
Network Support
VoIP/Telecom Services
Project Management
vCIO Services
Vendor Management
With over 21 years of experience in maximizing our clients' networks, our team understands exactly what you need for your particular industry.
A few of the industries we serve:
Manufacturing
Health Care
Auto Dealerships
State & Local Government
Accounting & Financial
Education
Insurance
Nonprofit
Engineering
Legal
Real Estate
Architecture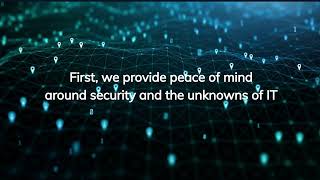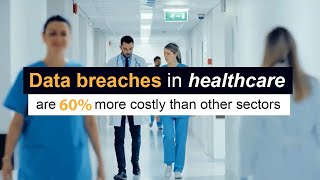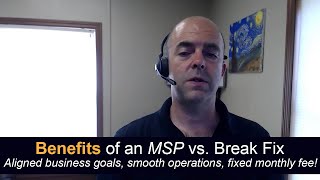 Headquarters
2 Champlain Commons, Ste 7, Saint Albans, Vermont 05478, United States
VTC Tech Team Bios
David Mahoney

Founder & CEO

IT Generalist, 20+ Years IT Experience, Expert Troubleshooter, Consultation & Planning Specialist, Security Specialist, Voice Services Specialist."I love my work because I love solving problems. There's nothing better than helping a business run more smoothly using technology."

Lehte Mahoney

Co-Founder & Vice President

Wellness Program Coordinator, Nutritional Therapy Practitioner, Website Design, 20+ Years Graphic Design Experience, 10+ Years Marketing Experience, 20+ Years Strategic Business Planning Experience"I love working towards making sure we are the best, not highest profits, but highest quality."

Barbara Groff

Operations Manager

20+ Years Experience in Quality Improvement, Project, & Operations Mgt."My job is all about the details, project design, planning and communication to complete projects efficiently & effectively."

Joshua Gray

Project Manager

8+ Years Project Experience, Documentation Specialist, Process Improvement Specialist"I got my foot in the door at VTC TECH the hard way – I married the boss's daughter. The culture, environment, and team is second to none. And I'm not just saying that. Really!"

Jyi Hatterick

Lead Field IT Technician

9+ Years Field Technician ExperienceJyi is an experienced troubleshooter, puzzle builder, and computer geek."I was tired of being a number in a corporate environment and was looking for a change. I never imagined that instead I would find a family."

Chris Hosmer

Lead Security & Network Engineer

Certified ISC2 CISSP, Certified Cisco and WatchGuard Engineer, Certified Microsoft Technician, Expert Troubleshooter, 20+ Years IT Experience"This is a great team to work with -- the people inside and outside the office. Everyone here is invested in both the company and the people."

David Strider

Patch\MDM Manager

12+ Years IT Experience, 20+ Years Technician Experience, Expert Troubleshooter, ConnectWise Remote Support Specialist"When I first heard about VTC TECH. I had been at a job for 17 years and was uneasy to start over. Now here I am years later and still loving it! "#PARTOFTHEFAMILY."

Phillip Benjamin

Help Desk Specialist

12+ Years IT Experience, Expert Troubleshooter, Voice Services Specialist, ConnectWise Remote Support Specialist"I was looking for employment that I would enjoy doing, but that would also allow me to spend time in my volunteer activities. VTC TECH has given me the best of all worlds."

Spencer Pratt

Help Desk Support Technician

I recently graduated from Essex Tech Center. I like problem solving, working with computers, and have the desire to be in the IT industry.I enjoy working with VTC TECH because I am learning everyday and I look forward to learning and growing within the industry.
VTC Tech Clients
Cold Hollow Family Practice

Capstone Community Action