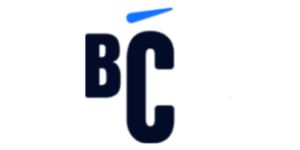 Video production for marketing and learning
Saint Teodora SQ. 10/2, Lviv, 79019, Ukraine
Blue Carrot Overview
Number of Employees
Under 49
Minimal Budget
$1,000 - $10,000
Average Hourly Rate
$30/hr
We help our clients understand what they can get from marketing and learning videos, choose what type and style of video they need, and provide a full cycle of video production - from the initial idea to a completed video.
Our clients take an active role in our process, and together, we create videos that inspire their audiences - make them laugh, focus on an important statement, or quickly grasp an idea.
Since opening our doors in 2014, we've worked with more than 200 clients around the globe, from world-famous NGO's to Fortune 500 companies. Blue Carrot has successfully overcome the challenges of working in multiple time zones and facilitating English communication. Our team has produced more than 300 videos and 10,000 minutes in a wide variety of styles.
See what Blue Carrot has to offer for marketing: https://bluecarrot.io/ 
Creating educational video series with us: https://bluecarrot.io/purposes/e-learning-video-production-company/ 
Are you an e-learning designer? https://bluecarrot.io/course-developers/
Let's grab a cup of virtual coffee and discuss how we can work together. 
We do not work with tobacco producers, gambling businesses, erotic content, or weapon producers.
Blue Carrot Portfolio
Video Production

Punahou Global Aloha Explainer Video

Video Production

Touch-type Read and Spell (TTRS) Explainer Video

Video Production

DNB - Corporate Video

Video Production

Explainer video for AI powered financial platform

Video Production

Takeda - Corporate Video

Video Production

ProQuest - Platform Explainer Video

Video Production

Scratchpay Explainer Video

Graphic Design

Autronica 3D Illustrations

Video Production

Parallelo 3D Promo Video

Video Production

Auka Fintech App - Explainer Video

Video Production

Please Save Promo Video

Video Production

Route4Gas Explainer Video

Video Production

GIN Promo Video

Video Production

Handle App Explainer Video

Video Production

PageLynx Promo Video

Video Production

DreamCo Animated Promotional Video

Video Production

E-learning video series for International Republican Institute

Video Production

Booty Spray Promo

Video Production

3D Explainer Video for Wavin
Video Production

Project Type:

Video Production

Review Date: 18 January, 2022

I could not have asked for a better team to work with! Creative Class Studio has been working with Blue Carrot for several years now, producing countless marketing and e-learning videos in varying styles. [I] would recommend [Blue Carrot] to anyone looking for professionalism, efficiency, and a creative, collaborative team. (Verified via email)

Work Quality:
Timely Delivery:
Responsiveness:
Overall Costs:
Your Satisfaction:
Willing To Refer:

I could not have asked for a better team to work with! Creative Class Studio has been working with Blue Carrot for several years now, producing countless marketing and e-learning videos in varying styles. [I] would recommend [Blue Carrot] to anyone looking for professionalism, efficiency, and a creative, collaborative team. (Verified via email)

Botlabs Animated Presentation

Project Type:

Video Production

Review Date: 12 January, 2022

A huge thank you to the Blue Carrot team and personally to CEO Tim Alexandrovets for the professionalism that begins from the moment you walk into the company's office. Their attitude and attention to detail on a project [are such important parts and so rare to find]. It gives rise to a feeling inside that your request as a client will be fulfilled, not so much with understanding but with awareness. And that is already unique! I sincerely recommend Blue Carrot! (Verified via email)

Work Quality:
Timely Delivery:
Responsiveness:
Overall Costs:
Your Satisfaction:
Willing To Refer:

A huge thank you to the Blue Carrot team and personally to CEO Tim Alexandrovets for the professionalism that begins from the moment you walk into the company's office. Their attitude and attention to detail on a project [are such important parts and so rare to find]. It gives rise to a feeling inside that your request as a client will be fulfilled, not so much with understanding but with awareness. And that is already unique! I sincerely recommend Blue Carrot! (Verified via email)
Blue Carrot Team Bios
Tim Aleksandronets

CEO

CEO of Blue Carrot Studio

Alex Nykonets

Creative Director

Creative Director at Blue Carrot Studio

Maryna Buchinska

Creative Producer

Creative Producer at Blue Carrot Studio

Liuda Baida

Creative Producer

Creative Producer at Blue Carrot Studio

Ekaterina Bochkar

Lead Artist

Lead Artist at Blue Carrot Studio

Vitalik Sivak

Illustrator

Illustrator at Blue Carrot Studio

Dima Diadia

Lead Motion Designer

Lead Motion Designer at Blue Carrot Studio

Christina Khomyn

Client Partner

Client Partner at Blue Carrot Studio