Chimpare is a Global Leading Software Development Agency
1177 Avenue of the Americas 5th Floor, New York City, New York NY 10036, United States
Chimpare Designs Overview
Number of Employees
Under 49
Minimal Budget
$10,000 - $25,000
Average Hourly Rate
$40/hr
Chimpare is head quartered in New York, and have teams in London,Toronto and Dubai.  We offer the full 360 degrees service for startups looking to transform their concept into a functional digital product from strategy through to development and from their helping to promote the product. We also help established business and enterprise level companies scale their existing product suite, catering to both the B2B and B2C markets.  Over the last 10 years we have worked with many established global brands, non-profit organisations, celebritys and influencers. 
Our services: 
Product Ideation: Scoping sessions, Product Development Process, MVP, Clickable Prototype.
Product Development: Web & Mobile development, Artificial Intelligence, AR/VR, Blockchain, IOT, Game Development
Product Improvement: Code Audit, UX Audit
Why us?
Highly process oriented. We follow battle-tested, unique processes for everything that we do, ensuring high-quality, efficient, and debt-free delivery
Technical Excellency. Our agile engineering practices will bring software craftsmanship, quality, and consistency to the table, all in a flexible state to guarantee ever-changing requirements.
Digital acceleration with a lean mindset. We focus on doing the right things to fuel your growth, nothing more, nothing less
Full transparency. We provide transparent and clear communication, project management, and budgeting partner & advisor.
We take strong ownership of the projects we work on, meaning you can expect a business partner ready to help you every step of the way
Our tech stack:
Back end:
React, Java, Next.JS, Angular, Due, Webflow, Node, Python, Rails, Django
Mobile:
React Native, Native, Flutter
Systems:
 AWS, Azure, Google Cloud
Other technologies we specialise in:
Unity and Unreal, NFC, Solidity, Javascript, C#, C++
Design:
Figma, Adobe XD, Balsamic, Adobe Suite
Project management tools:
Trello, Freedcamp, Asana
Checkout our website:
www.chimpare.com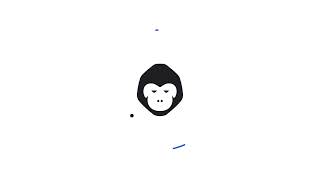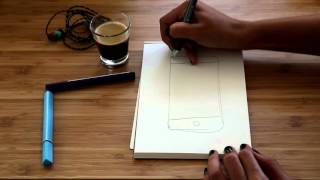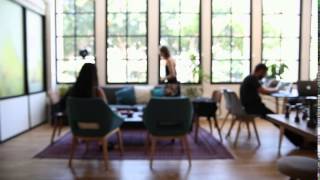 Headquarters
1177 Avenue of the Americas 5th Floor, New York City, New York NY 10036, United States
Chimpare Designs Services
Areas of Expertise
Mobile App Expertise

Web Design Expertise

Mobile App Technology

Custom Frameworks

AI Expertise
Custom Frameworks
Python Django
.Net
React.JS
Node.js
Industries
Consumer Goods
Gambling
Finance
Nonprofit
Publishing
Health Care
eCommerce
Education
Gaming
Clients
Startups
Enterprise / Corporate
Chimpare Designs Portfolio
Mobile App Development

Escrowtrakker

Mobile App Development

Link My Ride

Mobile App Development

SocialBubbles

Mobile App Development

ChitChat

Mobile App Development

Online VetCare

Mobile App Development

36 Week Physique

Mobile App Development

Lockey Dating

Mobile App Development

Connect App

Mobile App Development

Yummyzine

Mobile App Development

MunchCadet - Driver App

Mobile App Development

Prime Choice Security

Mobile App Development

MunchCadet - Customer

Mobile App Development

Trakker Apps

Games

Mega Ramp Car Racing

Games

Ninja Kung Fu Arena

Games

Pipe Catcher

Games

Stickman Series

Software Development

Property Auction

Magento

Science clinic

Flutter

Swike

UI/UX Design

Connect

AI Development

RMG consulting

VR/AR

Virtual Open House

VR/AR

Exhibit VR

VR/AR

Stock VR

VR/AR

Emergencia VR

VR/AR

Aspicio VR

Blockchain

Green universe coin

Web Development

Twigpro

Web Development

Property Ways

Mobile App Development

LivWell

Mobile App Development

H.E.L.P APP

Web Development

BloomKidz
Chimpare Designs Team Bios
Samuel Meleder

Managing Director

Responsible for the successful leadership and management of company's business. Supervises and stirs all company's operations, people and ventures in order to maintain and grow business.

Cris Prajescu

UI/UX Designer

Responsible for collecting, researching, investigating and evaluating user requirements to deliver an outstanding user experience providing an exceptional and intuitive application design.

Himanshu

Solutions Architect / Team Manager

Design or modify systems architecture to meet certain business needs.

Hiten

Full Stack Developer

Proficient in both front and back end coding. His primary responsibilities include designing user interactions on websites, developing servers, and databases for website functionality, and coding for mobile platforms.

Kana

App Development Lead

Map out, coordinate, and oversee the activities for the design, development, and execution of a company' database and information systems and software applications. He is also responsible for the maintenance, support, and upgrading of existing hardware.

Vaidya

Web Development Lead

Responsible for overseeing the creation and maintenance of web-based content. Works with a team of developers, designers, and other specialists to ensure that all projects are completed on time and within budget.

Sharjeel

Head of Business Development

Responsible for driving business growth within the company.

Farhan

Solutions Architect

Design or modify systems architecture to meet certain business needs.

Bhavik

Game Development Lead / Metaverse Specialist

Oversees the overall programming aspects in a game development project.

Adeel

Blockchain & NFT Specialist

Strong mix of skills in the areas of computer networking, cryptography, and algorithms and data structures.

Drazen

Promo Video and Animation Expert

Responsible for producing and executing video scripts, storyboards and final animations for our products.