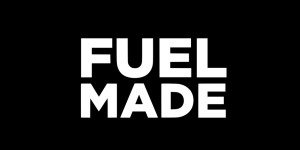 PO Box 681, Colbert, Washington 99005, United States
Fuel Made Overview
Number of Employees
Under 49
Minimal Budget
$50,000 & Up
Average Hourly Rate
$150/hr
We help ecommerce companies grow.

Our specialty is high-performing, conversion-focused, functional and beautiful websites built on Shopify Plus, and advanced email marketing using Klaviyo.

We've been exclusive to the Shopify platform since 2010.

We have a passion for doing work that engages visitors, and converts them to sales. When you hire us, you get the experienced, devoted attention of our talented team working to help you achieve your goals.

We care, and our results reflect that.

Our team is extremely honoured to contribute to the success stories of our family of multi-million dollar revenue clients.

 

**Services Offered**

Custom Shopify Development: Our experienced team of developers will bring your new design to life. We've got a knack for solving interactive challenges to create a delightful experience for your customers.

Branding & Design: Whether you've got a great new idea or need to freshen up, our creative direction will offer your customers a true brand experience. Our talented team of designers will create a seamless journey for your customers that fuses data with strategy to design a store that converts. 

Growth Strategy: We'll arm you with an actionable strategic roadmap so you can reach your full potential. We'll supply you with the tools and thinking you need so you can start seeing results right away.

Advanced Email Marketing: We help you take full advantage of Klaviyo's powerful automation capabilities to increase sales, retention, and brand loyalty.

Wholesale: We have deep experience sorting out the special requirements that come into play when developing a wholesale shop. We'll create a highly-personalized experience for your customers.
Areas of Expertise
Web Design Expertise

Digital Marketing Expertise
Digital Marketing Expertise
Digital Marketing Expertise
Fuel Made Portfolio
Web Design

KinkyCurlyYaki

Software Development

Ritual Hockey

Software Development

FIGS

Software Development

Luxy Hair

Software Development

Linjer

Web Design

Beardbrand