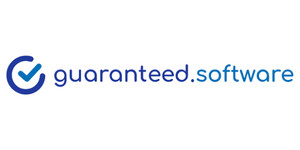 Programmed for excellence
6616 3ieme Ave Montreal, Montreal, QC H1T 3E4, Canada
Guaranteed Software Overview
Number of Employees
Under 49
Minimal Budget
$50,000 & Up
Average Hourly Rate
$150/hr
Guaranteed Software, has been developing software to satisfied clients since 2010, with a remarkable 100% success rate. Delivering tomorrow's technology, today, and staying ahead of the market, helped us answer to our client's quests and visions.

Our services

We provide "Guaranteed" services and have successfully developed an edge in communication, production and delivery.

We show a depth of background and strong command of, Custom Solutions, Mobile Development, Web Development, Cloud Services, Block Chain, IoT, and Magento Migration Services but we don't just code, our services expand to SEO, PPC, design, and digital marketing services.

Technology we excel at

We focus on cross-industry high-end software development, covering various technologies such as, Angular JS, Android, HTML5/CSS3, IOS, Java, Laravel, MySql, Magento, Mongo DB, Node JSPHP, Python, React, Symfony, Webflow, WooCommerce and Wordpress.

Our people

Our team of senior level experts are capable of bringing stable and functional technical solutions to the table that mirrors the client's exact goals. We have a self-starter, organized and problem-solving approach, we adhere to prompt communication. We possess technical versatility, and ability to take on different types of requests.

Success partners:

We earned the continuous trust of our clients by managing progressive partnerships on various projects. We met our client's exact needs, and helped develop their business alongside increasing their revenue.

Amongst our 55+ clients are Digest Publishing, Bolt, Viafoura, Africa Direct, Giggles Toy Store, Castor Fashion Store, Free Range, Swiss Gear, Owl insights, Growers House, Coastal, DITA, Energy Conscious, Restaurant Supply.com, and many more, we had the pleasure to work with.
Guaranteed Software Portfolio
Magento Development

Bolt - Payment Processor Integration
Guaranteed Software Team Bios
Leon McCottry

CEO AND FOUNDER

Leon has been actively involved in the IT industry as a software architect and engineer for over two decades. He originally founded Guaranteed Software to fulfill his vision - that a company created of IT professionals, by IT professionals with an emphasis on abstract, business goal-oriented thinkig

Daniel Dragic

CTO, SENIOR SOFTWARE ARCHITECT

As our CTO, a proactive team leader, and a highly valued software engineer with over 15 years of building enterprise software solutions, Daniel continues to pioneer the Guaranteed Software initiative of constant innovation and high-impact client delivery.

Radu Vrabie

VP OF CUSTOMER SUCCESS

With over 10+ years of digital marketing under his belt, Radu has worked as a full-stack marketer with extensive experience in SEO (Search Engine Optimization), PPC (Pay Per Click), and CRO (Conversion Rate Optimization).

Sinisa Colic

SENIOR SOFTWARE ENGINEER

Siniša is a highly-talented software engineer, engaging in many of our enterprise projects. Additionally, as a certified Magento 2 developer with 5+ years of experience, Siniša also delivers solutions for many of our multi-million dollar e-commerce clients.

Benjamin Toby

LEAD DESIGN AND CREATIVE

When it comes to visually stunning illustrations, graphic designs, modern web designs, motion design, animations, and hitting the UI & UX (user interface and user experience) like a boss, Benjamin leads the way.

Luka Damjanac

SENIOR SOFTWARE ENGINEER, DEVOPS SPECIALIST

Luka has over 5+ years of development and IT operations to his record. He also has a keen interest in and a knack for emerging frontend and cross-platform mobile technologies, taking the forefront for our company in these efforts.

Ivan Vicentijevic

SENIOR SOFTWARE ENGINEER

Ivan is an expert in web application development with over 15 years of industry engagement. He particularly enjoys marrying legacy systems with promising, cutting-edge technologies whenever and wherever he perceives the strategic opportunity.

Dusan Pesut

SENIOR SOFTWARE ENGINEER, QA SPECIALIST

Dusan's commitment to the meticulous implementation of automated quality assurance tests has greatly tempered his overall development approach, particularly, in valuing software robustness and software maintainability as first-class concerns.

Nenad Radakovic

FULL-STACK DIGITAL MARKETING SPECIALIST

Nenad swims in the waters of the Digital Marketing, Data Analysis, SEO (Search Engine Optimization), and Content & Copy Marketing fields -- into which he has taken a deep-dive for the past 5 years. Nenad's extensive forays into various digital marketing platforms.
Guaranteed Software Clients