323 N Washington Ave, Second Floor, Suite #23, Minneapolis, Minnesota 55401, United States
Origin Eight, Inc. Overview
Number of Employees
Under 49
Minimal Budget
$1,000 - $10,000
Average Hourly Rate
$150/hr
We are a tight-knit extension of your marketing team with deep technical, creative, and strategic expertise across the incredibly complex digital marketing landscape. 


Partnering with marketers and execs in businesses, higher ed, agencies, and startups.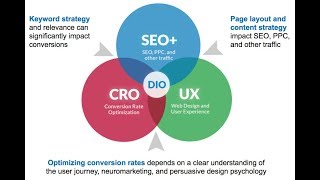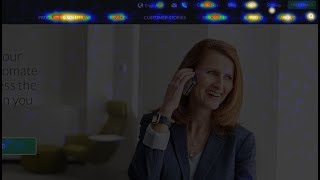 Headquarters
323 N Washington Ave, Second Floor, Suite #23, Minneapolis, Minnesota 55401, United States
Origin Eight, Inc. Services
Areas of Expertise
Web Design Expertise

Custom Frameworks
Origin Eight, Inc. Portfolio
Web Design

HelpSystems: Website Redesign and Digital Marketing Optimization

Web Design

The Fix - Drupal Support, Maintenance Optimization

Web Design

IT@UMN Services Resource Portal

Web Design

Cornell Chronicle

Web Design

Technological Leadership Institute - UMN
Origin Eight, Inc. Team Bios
Seth Viebrock

CEO

He has been the visionary and champion for our Digital Impact Optimization offering and is actively involved in it with our clients. Seth has a degree in Economics from Macalester College, continuing education at UMN in Biological Psychology, and currently studies neuromarketing & persuasion.

Brian Michaelis

CTO

Brian comes to Origin Eight with over 16 years of expertise directing both local and international development teams. Brian drives innovation into the organization and engages proactively with both client and developers in defining technology priorities, projects and solving problems.

Andy Keith

VP of Digital Marketing & Analytics

Andy is a seasoned digital strategist and marketer who has held senior roles in a wide range of organizations, from startups to global firms, as well as the university setting.Prior to joining Origin Eight, he was SVP of Digital Marketing and Analytics at Weber Shandwick.

Mary Scholten

Customer Success Manager

With a background in computer science and communications, Mary is not afraid of technical projects, but still understands the importance of team collaboration.Mary is a strong believer in work-life balance. When she is not helping our clients, you can find her testing new vegan recipes.

Justin Johnson

Director of Front End Development & Design

Justin brings over 10 years of Drupal development experience and over 15 years of web design to his work. He has taken leadership roles in design, development, and UX for big clients and large projects such as The Juilliard School, University of Minnesota, Cornell, HelpSystems, and Estée Lauder.

Chin Kiong "CK" Ng

Lead Architect

Chin Kiong "CK" brings over 13 years of Drupal development experience and over 300 code "commits" or contributions to the Drupal community. CK is a full-stack developer/consultant/architect with a background in networking and security. He has an MS degree in Computer Science.

Megan McDermott

Designer & Developer

Megan built her first website in 1997, and immediately found that this was the right fit for her technical and creative interests. Over the years, Megan has developed a range of expertise including design, content development, usability, and front-end development.

Nitheesh Chandrika

Senior Developer

Nitheesh started his career as a Linux System Administrator and later shifted his focus to web development and Drupal. He has 5+ years of Drupal development experience and specializes in backend development which includes custom module and functionality implementations and building APIs.
Origin Eight, Inc. Clients
Nonprofits Assistance Fund
Origin Eight, Inc. Awards
Origin Eight, Inc. Press Mentions