Commercial Video Production | Kickstarter Videos Company
655 MONTGOMERY ST, San Francisco, California 94111, United States
Start Motion Media Overview
Number of Employees
Under 49
Minimal Budget
$1,000 - $10,000
Average Hourly Rate
$100/hr

Premium Kickstarter Video Production: Costs & Film Pricing 


How can I find a company for Kickstarter Video production?

Ignite the feelings that power consumer decisions.

People aren't just buying products and services anymore. They are buying the attitude of your company, an experience of your brand, and the values it is built on. In 2020, you are what you stand for.


Technology is shaping how we engage. But customers only care about what is relevant, to their lives and to humanity.


Learn why decision-makers buy into strong culture.


StartMotionMedia(n): Your single access point to a group of creative kickstarter video renegades, who change rules and take risks, to help develop your brand to meet the need in the ever changing consumer culture.  We are a digital video studio, that makes impressive content, to transform the conversation between companies and their customers. Our expertise is in making complex projects simple. We use strategic planning and advanced cinematography for memorable video content, to amplify a timeless creative concept for your company.


Start Motion Media is:

-A Disruptive Production Company

-Affordable, Streamlined, and Efficient

-Priorities Driven, Culturally Connected

-A Boundless, Open, and Creative collective

-Making Film outputs, Built for the Youtube Age


Our Values and Passions:

-Music, Art, and Startup Subculture

-The End to Boring Commercials

-Being Creative, Ambitious, and Bold

-Authentic Storytelling of Human Hearts

-Discovering How Evangelists create Customers

-Projects that Nourish Creativity and Uniqueness

-Crafting Unforgettable Experiences


What we stand for:


-Showcasing the Truth of your Power
-Diversity, uniqueness, and joy, as the new norm


When you do things that are beneficial to your culture and society, and your business is for the service of humanity and the good of all, that's when good things come back to you. We know your product was made for that.  How come most commercial ad agencies can't figure that out?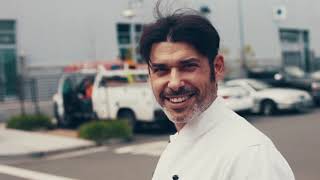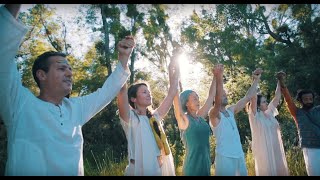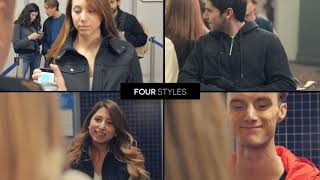 Headquarters
655 MONTGOMERY ST, San Francisco, California 94111, United States
Start Motion Media Services
Start Motion Media Portfolio
Video Production

Reel
Start Motion Media Team Bios
Michael Z

Creative Director

Founder and Creative Director. Prior to receiving a four year Film, Music, and Multi-Media Degree from Stanford University in California, has worked in film since he was 11 years old, He would create a beautiful video for anyone if he could, because he knows the value of video.
Start Motion Media Clients

Start Motion Media Awards
Kickstarter Video Production - Most Funded Project
SmartSlydr

Project Type:

Video Production

Review Date: 11 August, 2021

We have worked with Start Motion Media on our crowdfunding project SmartSlydr for video production. We really liked the team and our experience is pleasant to work with them. Super responsive to our requests and helpful through out to our video production. We can't recommend enough who ever is looking for video production. We will definitely work with them for our next project. Meanwhile, if you like to check the video., please visit https://SmartSlydr.com

Work Quality:
Timely Delivery:
Responsiveness:
Overall Costs:
Your Satisfaction:
Willing To Refer:

We have worked with Start Motion Media on our crowdfunding project SmartSlydr for video production. We really liked the team and our experience is pleasant to work with them. Super responsive to our requests and helpful through out to our video production. We can't recommend enough who ever is looking for video production. We will definitely work with them for our next project. Meanwhile, if you like to check the video., please visit https://SmartSlydr.com