A Digital Agency For The Future
1101 Connecticut Ave Northwest Suite 450 #94, Washington DC, Washington DC 20036, United States
Design In DC Overview
Number of Employees
50 - 99
Minimal Budget
$10,000 - $25,000
Average Hourly Rate
$190/hr
We create websites and apps that are fully customized, scalable, easy to manage, and have a creative twist.
Everything we build for you at Design in DC is made with the future in mind. We are a boutique agency with a global and local mindset. Our core mission is to business digital footprint across the web, using an array of mediums, techniques, and technologies.
We bring a fresh approach to human-centered design and content that best highlights our clients offerings. 
Were focused on you, which means we will feel like an extension of your team.
Were creative and driven the work we build for you becomes a part of our own portfolio, after all. Therefore, we painstakingly check and recheck every deliverable. Our talented team is our greatest value proposition. We place a great deal of importance in project management, in addition to design and development. 
What Do We Deliver?
Human-centered design and technical quality assurance at the heart of our process allowing us to deliver truly valuable work.
A flexible, highly skilled and diverse team to work side-by-side with our clients on a daily basis.
Close collaboration that develops empathy and a real understanding around a clients business challenges.
Our Services
Website Development
Website Design
UI / UX Design
Web App Development
WordPress Website Design & Development\
Photography & Videography
How Do We Deliver?
Your team is made up of people who are tailored to the projects needs. 
By understanding your needs and reducing the risks associated with a project and challenging assumptions.
You're treated as members of the team, making decisions with us on a daily basis through every step of the process.
Through a culture of innovation through design, technology and process.
Our design and development teams will make sure deadlines are met thanks to our project management expertise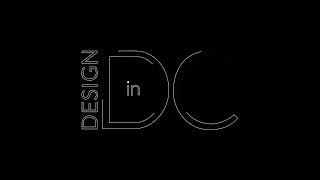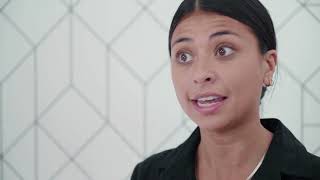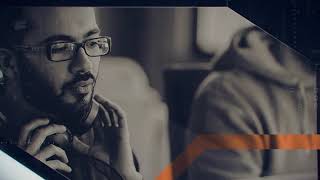 Headquarters
1101 Connecticut Ave Northwest Suite 450 #94, Washington DC, Washington DC 20036, United States
Design In DC Services
Areas of Expertise
Advertising Expertise

Branding Expertise

CMS Platforms

Digital Marketing Expertise

Graphic Design Expertise

Mobile App Expertise

PPC Expertise

Product Design Expertise

SEO Expertise

Social Media Expertise

UI/UX Expertise

Video Production Expertise

Web Design Expertise
Advertising Expertise
Adtech
B2B
Experiential Marketing
TV Advertising
Branding Expertise
B2B Branding
Brand Design
Brand Strategy
Product Marketing
CMS Platforms
Drupal
Joomla CMS
WordPress
Digital Marketing Expertise
Digital Marketing Expertise
Growth Marketing
Inbound Marketing
Integrated Marketing
Lead Generation
Marketing Analytics
SEM
Shopper Marketing
Graphic Design Expertise
Illustration
Logo Animation
Visual Communication
Mobile App Expertise
Accessibility Mobile App
Android
Application Modernization
Wearables
iPad
iPhone
Product Design Expertise
Digital Design
Engineering Design
SEO Expertise
Link Building
Local Optimization
Multilingual SEO
On-Page Optimization
SEO Consulting
Social Media Expertise
Facebook
Instagram
LinkedIn
Social Media Consulting
TikTok
Twitter
UI/UX Expertise
Dashboard Design
Interactive Design
Video Production Expertise
Video Production Expertise
2D Animation
3D Animation
Animation Production
Live Events Production
Motion Graphics
Scriptwriting
Video Editing
Whiteboard Animation
Industries
Luxury
Dental
Nonprofit
Boutique
Fashion
Food and Beverage
Beer
Legal
Real Estate
Retail
Government
Finance
Restaurants
Construction
Consumer Goods
Publishing
eCommerce
Education
Music
Hospitality
Sports
Entertainment
Higher Education
Travel
Beauty
Gaming
Client Types
Startups
Small Businesses
Enterprise / Corporate
Design In DC Portfolio
Web Design

Examit

Web Design

Summit Ridge Energy

Web Design

JFL Consulting

Web Design

Lateenz

Web Development

Modality Solutions

Web Development

Reflexion

Web Development

David Drew Longevity

Web Development

Hutch
Web Design, Web Development & Content Marketing for Online Media Company

Review Date: 19 July, 2023

Since launching the site developed by Design in DC, PGAM Media's lead generation metrics have seen improvement. Design in DC showcased attention to detail, which enhanced PGAM Media's website. The collaboration between the two entities was harmonious, with Design in DC providing top-tier service. The agency maintained clarity and transparency when communicating timelines. When PGAM Media requested design modifications, Design in DC promptly addressed them. (Verified via email)

Work Quality:
Timely Delivery:
Responsiveness:
Overall Costs:
Your Satisfaction:
Willing To Refer:

Since launching the site developed by Design in DC, PGAM Media's lead generation metrics have seen improvement. Design in DC showcased attention to detail, which enhanced PGAM Media's website. The collaboration between the two entities was harmonious, with Design in DC providing top-tier service. The agency maintained clarity and transparency when communicating timelines. When PGAM Media requested design modifications, Design in DC promptly addressed them. (Verified via email)

Web Development for Government Technology Platform

Project Type:

Website Development

Review Date: 14 July, 2023

Design in DC executed WordPress web development from the ground up for CiviClick. During this cooperative endeavor, the CiviClick team was primarily responsible for copywriting and outlining the content structure. In response, Design in DC navigated this material through its workflow. The design team at Design in DC crafted stunning graphics and underwent multiple iterations, transitioning from preliminary designs to high-fidelity wireframes and the finished product. (Verified via email)

Work Quality:
Timely Delivery:
Responsiveness:
Overall Costs:
Your Satisfaction:
Willing To Refer:

Design in DC executed WordPress web development from the ground up for CiviClick. During this cooperative endeavor, the CiviClick team was primarily responsible for copywriting and outlining the content structure. In response, Design in DC navigated this material through its workflow. The design team at Design in DC crafted stunning graphics and underwent multiple iterations, transitioning from preliminary designs to high-fidelity wireframes and the finished product. (Verified via email)

Web Dev, Branding & Photography for Construction Company

Project Type:

Website Development

Review Date: 9 July, 2023

Design in DC built our website from scratch because we had specific needs related to our trade. We previously had a website through Squarespace, so they went off of that, but they provided content curation as well. The website is now easier to navigate thanks to all the features they added. Since we launched it, we've received great feedback from our clients. Also, after we announced the rebranding, we saw a change in the way the clients see us and interact with us.

Work Quality:
Timely Delivery:
Responsiveness:
Overall Costs:
Your Satisfaction:
Willing To Refer:

Design in DC built our website from scratch because we had specific needs related to our trade. We previously had a website through Squarespace, so they went off of that, but they provided content curation as well. The website is now easier to navigate thanks to all the features they added. Since we launched it, we've received great feedback from our clients. Also, after we announced the rebranding, we saw a change in the way the clients see us and interact with us.

WordPress Development & Web Design For David Drew Clinic

Project Type:

WordPress Development

Review Date: 4 July, 2023

Design In DC performed very well, and we had a very good and collaborative relationship during the development process. One of Design In DC's strengths is that they're very creative. Other providers usually produce stock-looking websites, but Design In DC was able to develop a completely custom website for us, demonstrating that they were much more creative than the average web developer.

Work Quality:
Timely Delivery:
Responsiveness:
Overall Costs:
Your Satisfaction:
Willing To Refer:

Design In DC performed very well, and we had a very good and collaborative relationship during the development process. One of Design In DC's strengths is that they're very creative. Other providers usually produce stock-looking websites, but Design In DC was able to develop a completely custom website for us, demonstrating that they were much more creative than the average web developer.

Website design

Project Type:

Small Business Website Design

Review Date: 3 May, 2023

Design in DC really understood my needs to create the E-commerce website that I envisioned. The team was proactive and really competent in every step of the creation. I highly recommend Design in DC for all type[s] of business. (Verified via email)

Work Quality:
Timely Delivery:
Responsiveness:
Overall Costs:
Your Satisfaction:
Willing To Refer:

Design in DC really understood my needs to create the E-commerce website that I envisioned. The team was proactive and really competent in every step of the creation. I highly recommend Design in DC for all type[s] of business. (Verified via email)

Examit

Project Type:

Small Business Website Design

Review Date: 11 December, 2022

A small business owner engaged Design in DC for an e-commerce website creation. Offered at a reasonable price, the team was keenly attentive to the owner's vision, enhancing design elements and even proposing a more fitting logo. Despite a delivery that extended beyond the initial expected date, the overall experience was positive, making Design in DC a recommendable option. (Verified via email)

Work Quality:
Timely Delivery:
Responsiveness:
Overall Costs:
Your Satisfaction:
Willing To Refer:

A small business owner engaged Design in DC for an e-commerce website creation. Offered at a reasonable price, the team was keenly attentive to the owner's vision, enhancing design elements and even proposing a more fitting logo. Despite a delivery that extended beyond the initial expected date, the overall experience was positive, making Design in DC a recommendable option. (Verified via email)

New Corporate Web Site

Project Type:

WordPress Website Design

Review Date: 26 October, 2022

Their team did a great job taking our specific requirements/design concepts and turning them into a prototype site. They worked collaboratively with us to iterate on the design until we were happy with it, then did an impressive job migrating it to a content management system and deploying it for us. It is clear to us that Design in DC is one of the few companies that can build a truly novel site on top of WordPress without it looking like a typical WP site.

Work Quality:
Timely Delivery:
Responsiveness:
Overall Costs:
Your Satisfaction:
Willing To Refer:

Their team did a great job taking our specific requirements/design concepts and turning them into a prototype site. They worked collaboratively with us to iterate on the design until we were happy with it, then did an impressive job migrating it to a content management system and deploying it for us. It is clear to us that Design in DC is one of the few companies that can build a truly novel site on top of WordPress without it looking like a typical WP site.

Web Design & Development for Altumint

Review Date: 18 August, 2022

Project management is excellent. They stick to the schedule quite well, even if sometimes we're behind in our deliveries. Considering how small they are, they have an excellent team. The founder comes from the film industry and is a video creator, so they're exceedingly graphically gifted. They also have great programmers; they know the technology and how to exploit it. We've been very satisfied with what we've seen.

Work Quality:
Timely Delivery:
Responsiveness:
Overall Costs:
Your Satisfaction:
Willing To Refer:

Project management is excellent. They stick to the schedule quite well, even if sometimes we're behind in our deliveries. Considering how small they are, they have an excellent team. The founder comes from the film industry and is a video creator, so they're exceedingly graphically gifted. They also have great programmers; they know the technology and how to exploit it. We've been very satisfied with what we've seen.

Web Redesign for Summit Ridge Energry

Review Date: 15 August, 2022

Design in DC consistently meets deadlines, even when faced with client-induced shifts. While other providers struggled with adaptability, Design in DC swiftly organized resources to honor each timeline. A distinguishing feature is its leadership's active involvement. Clients value direct access not just to technicians and designers, but to decision-makers equipped to address challenges. (Verified via email)

Work Quality:
Timely Delivery:
Responsiveness:
Overall Costs:
Your Satisfaction:
Willing To Refer:

Design in DC consistently meets deadlines, even when faced with client-induced shifts. While other providers struggled with adaptability, Design in DC swiftly organized resources to honor each timeline. A distinguishing feature is its leadership's active involvement. Clients value direct access not just to technicians and designers, but to decision-makers equipped to address challenges. (Verified via email)

Web Design & Development for W2 Consulting

Project Type:

Website Development

Review Date: 11 August, 2022

Design In DC developed a site with an improved user journey and UX, and they made it more SEO-friendly to help us appear higher on search engine rankings. Design In DC's willingness to be collaborative was their biggest differentiator. They were very willing to listen to us and accommodate our demands. They were excellent team players and facilitated a very collaborative process. Design In DC's project management was good. The project manager was very communicative and responsive.

Work Quality:
Timely Delivery:
Responsiveness:
Overall Costs:
Your Satisfaction:
Willing To Refer:

Design In DC developed a site with an improved user journey and UX, and they made it more SEO-friendly to help us appear higher on search engine rankings. Design In DC's willingness to be collaborative was their biggest differentiator. They were very willing to listen to us and accommodate our demands. They were excellent team players and facilitated a very collaborative process. Design In DC's project management was good. The project manager was very communicative and responsive.

Web Design & Development for Twin Bridges

Review Date: 7 August, 2022

The website is well-received — we love it. It's a huge step-up from what we've had before; it looks professional and clean, and all our employees are ecstatic about it. Moreover, the site contains a lot of information, which minimizes the number of calls we're getting for generic questions. Design in DC has managed the project well, and they're always one step ahead of us. I probably am the limiting factor for them because of the time I take to respond.

Work Quality:
Timely Delivery:
Responsiveness:
Overall Costs:
Your Satisfaction:
Willing To Refer:

The website is well-received — we love it. It's a huge step-up from what we've had before; it looks professional and clean, and all our employees are ecstatic about it. Moreover, the site contains a lot of information, which minimizes the number of calls we're getting for generic questions. Design in DC has managed the project well, and they're always one step ahead of us. I probably am the limiting factor for them because of the time I take to respond.

Website Design & Development for Reflexion

Review Date: 4 August, 2022

We have seen a large increase in our lead-to-opportunity conversion, which means that were seeing much higher leads. The site is great, and were very happy with itits very well-tested and meets all of our needs. It also has a premium look. The engagement was very high-touch. There were periods when theyd go off and work for a week, but for the most part, we communicated every day. We had an integrated Slack channel to communicate, and we also used Figma. (Verified via email)

Work Quality:
Timely Delivery:
Responsiveness:
Overall Costs:
Your Satisfaction:
Willing To Refer:

We have seen a large increase in our lead-to-opportunity conversion, which means that were seeing much higher leads. The site is great, and were very happy with itits very well-tested and meets all of our needs. It also has a premium look. The engagement was very high-touch. There were periods when theyd go off and work for a week, but for the most part, we communicated every day. We had an integrated Slack channel to communicate, and we also used Figma. (Verified via email)

Website Re-Launch, Design Work

Project Type:

Website Development

Review Date: 1 August, 2022

Collaborating with the Design in DC team proved rewarding. From initial discussions through site design and launch, the agency exhibited professionalism, responsiveness, and an eagerness to address specific needs. It even took the initiative in devising extra design and marketing materials. Many share positive sentiments about their experience with Design in DC and anticipate enduring collaborations. (Verified via email)

Work Quality:
Timely Delivery:
Responsiveness:
Overall Costs:
Your Satisfaction:
Willing To Refer:

Collaborating with the Design in DC team proved rewarding. From initial discussions through site design and launch, the agency exhibited professionalism, responsiveness, and an eagerness to address specific needs. It even took the initiative in devising extra design and marketing materials. Many share positive sentiments about their experience with Design in DC and anticipate enduring collaborations. (Verified via email)

WordPress Web Design for Bubble CPAP Institute

Project Type:

WordPress Website Design

Review Date: 28 July, 2022

They were responsive to all my needs, and any changes I requested were implemented in a timely fashion. Whenever there was an issue, it was resolved within 24 hours. They made changes to the site to bring it to what I envisioned. They really knew what they were doing and were very responsive. Design In DC worked with me, trying to push things forward despite the lag from my team's end. I'm very satisfied with their service.

Work Quality:
Timely Delivery:
Responsiveness:
Overall Costs:
Your Satisfaction:
Willing To Refer:

They were responsive to all my needs, and any changes I requested were implemented in a timely fashion. Whenever there was an issue, it was resolved within 24 hours. They made changes to the site to bring it to what I envisioned. They really knew what they were doing and were very responsive. Design In DC worked with me, trying to push things forward despite the lag from my team's end. I'm very satisfied with their service.

Web Development, Design, and Branding for Moment Engineering & Design

Project Type:

Website Development

Review Date: 25 July, 2022

There's been a notable increase in organic searches and lead generation through the site, marking the collaboration as positive. Design In DC excelled in project management, delivering on initial timelines and maintaining consistent communication. Many are struck by Design In DC's commitment to exceeding expectations and delivering results that truly satisfy its clients. (Verified via email)

Work Quality:
Timely Delivery:
Responsiveness:
Overall Costs:
Your Satisfaction:
Willing To Refer:

There's been a notable increase in organic searches and lead generation through the site, marking the collaboration as positive. Design In DC excelled in project management, delivering on initial timelines and maintaining consistent communication. Many are struck by Design In DC's commitment to exceeding expectations and delivering results that truly satisfy its clients. (Verified via email)

Web Development for VSO Inc.

Project Type:

Website Development

Review Date: 18 July, 2022

Some of our IT services are complex and difficult to understand. However, the website that Design in DC has designed has allowed us not to worry about this complexity. We can simply send people to our website, and they understand our services right away. As a result, it's helped us cut down training time for new employees. The site has also accelerated our sales cycle. Design in DC's project management is great. They're superb once they're fully engaged with the project.

Work Quality:
Timely Delivery:
Responsiveness:
Overall Costs:
Your Satisfaction:
Willing To Refer:

Some of our IT services are complex and difficult to understand. However, the website that Design in DC has designed has allowed us not to worry about this complexity. We can simply send people to our website, and they understand our services right away. As a result, it's helped us cut down training time for new employees. The site has also accelerated our sales cycle. Design in DC's project management is great. They're superb once they're fully engaged with the project.

Website Maintenance & Updates for American Friends of the Alexander von Humboldt Foundation

Project Type:

Website Development

Review Date: 15 July, 2022

Simply put, Design In DC has organized our pages well, and the work they've done has pushed our web statistics in an upward direction, which is great. They also don't upsell us anything that we can't afford. Overall, while this isn't a massive project, the regular maintenance they provide has been absolutely fantastic.

Work Quality:
Timely Delivery:
Responsiveness:
Overall Costs:
Your Satisfaction:
Willing To Refer:

Simply put, Design In DC has organized our pages well, and the work they've done has pushed our web statistics in an upward direction, which is great. They also don't upsell us anything that we can't afford. Overall, while this isn't a massive project, the regular maintenance they provide has been absolutely fantastic.

Landing Page & Site Dev for Political Strategy Firm

Project Type:

Website Development

Review Date: 11 July, 2022

Our customer[s] received a lot of feedback when their landing page launchedabout its design and how it took their branding to the next level. On top of that, when the site was fully launched, our client received a lot more engagement, which allowed them to increase their fundraising efforts and direct people towards the organizations activities. We were impressed with the way they distilled our needs into the design. (Verified via email)

Work Quality:
Timely Delivery:
Responsiveness:
Overall Costs:
Your Satisfaction:
Willing To Refer:

Our customer[s] received a lot of feedback when their landing page launchedabout its design and how it took their branding to the next level. On top of that, when the site was fully launched, our client received a lot more engagement, which allowed them to increase their fundraising efforts and direct people towards the organizations activities. We were impressed with the way they distilled our needs into the design. (Verified via email)