#1 Digital Marketing Agency in Orlando for Small Businesses
16215 State Road 50 Suite 204 Clermont, FL 34711, Clermont, Florida 34711, United States
Tulumi Overview
Number of Employees
Under 49
Average Hourly Rate
$85/hr
Tulumi has perfected the art of marketing local businesses through digital channels. We don't just increase traffic, we convert them into sales. We don't just create content, we manage customer relationships.

Our team values transparency by being diligent in our communication with our clients. We understand each of our client's goals so together, we reach its maximum potential. 
Our hardworking employees, specialists, contractors, and partners strive to deliver our company promise -- meaningful results from ROI-driven campaigns. 

As a team, we collaboratively work to solve different marketing problems across numerous industries. Our comprehensive approach helps business owners find success in their brand development and marketing strategies.
Let Tulumi handle your brand, wherever you are in the US!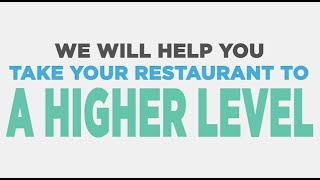 Headquarters
16215 State Road 50 Suite 204 Clermont, FL 34711, Clermont, Florida 34711, United States
Tulumi Portfolio
Digital Marketing

Garden Grocer | Shifting Their Angle During The Pandemic

Web Design

Cafe Gianni | Building Online Presence for Mount Dora's Favorite Restaurant

Web Design

Mario's Barber Hair Salon | Giving A 4-decade Old Salon A Competitive Advantage

Web Design

Bem Bom On Corrine | Transforming a Food Truck to a Restaurant

Digital Marketing

Revamping a Pizzeria Into an Italian Restaurant

Digital Marketing

Putting the Well-Known Local Pest Control Company Online

Digital Marketing

Marking Their Place As The Top Roofing Company in Fort Worth, Texas

Digital Marketing

Placing Pulchra Terra's Name on The Market

Digital Marketing

Elevating myGSPN's Passion in Sports To Another Level
Tulumi Team Bios
Deb Wallace

Founder & CEO

Deb is an experienced digital marketer capable of transforming small businesses and local brands into industry authorities with performance-driven media campaigns.Her leadership and problem-solving skills continue to take Tulumi and its partner clients into great heights.
Tulumi Clients
Gianni's Ristorante Italiano

Mario's Barber Hair Salon

Paradiso Restaurant and Pizzeria