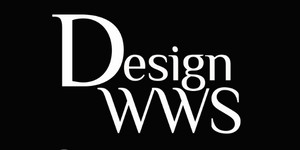 Our Mission: To build websites that are functional but also designed beautifully.
4066 West Broward Blvd, Suite B, Fort Lauderdale, Florida 33317, United States
Design WWS Overview
Number of Employees
Under 49
Minimal Budget
Under $1,000
Average Hourly Rate
$75/hr
Our team will dedicate themselves to your project, and will help plan the site; we will assemble the perfect layout, and ensure everything goes smoothly. We are happy to handle all the hassles of launching and uploading the site and provide tutorials on how to make updates.
Professional
Our team is prompt and ready to go when our clients need work done; we understand that companies run on time frames, you will not be waiting on us to finish your job.
Dedicated
Our company will dedicate itself to every project, ensuring that it is completed and to the best of our ability.  
Focused
We will learn everything there is to know about your company and your competitors to make sure we are focusing on the most valuable characteristics that your customers are observing to produce buyers instead of lookers.
Design WWS Services
Areas of Expertise
Digital Marketing Expertise

Web Design Expertise

eCommerce Expertise
Digital Marketing Expertise
Digital Marketing Expertise
Design WWS Portfolio
WordPress Website Design

Online Learning Funnel Website

WordPress Website Design

Makeup Artist Web Design

WordPress Website Design

Wedding Makeup Artist Web design

Shopify

Ecommerce Jewelry Website

eCommerce

E-commerce Jewelry Making Website
Design WWS Team Bios
William (Bill) South

Owner

After working for his family's retail store for over 20 years. He gained extensive knowledge in all aspects of business. In which he adopted into the web design business, helping clients get the results they where looking for.