We help create, maintain, and scale unrivaled personal brands
1150 NW 72nd Ave Tower I Ste 455 #1309 Miami, Florida 33126, Miami, Florida 33126, United States
Mashman Ventures Overview
Number of Employees
Under 49
Minimal Budget
$1,000 - $10,000
Average Hourly Rate
$1000/hr
Mashman Ventures is a public relations firm that specializes in helping create, maintain, and scale unrivaled personal brands. A personal brand when leveraged can result in countless benefits such as more awareness, business, and opportunities; this is the reason the firm exists. Mashman Ventures' unique strategies in brand development and marketplace positioning help develop and direct the audience and reputation of its clients, while also offering continuing counsel, support, and training for both emerging and established public figures.
If you want to be followed, in demand, and respected, please email
[email protected]
or send us a message on your platform of choice.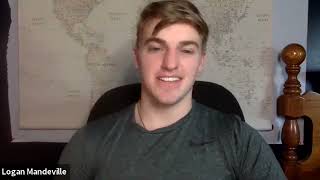 Headquarters
1150 NW 72nd Ave Tower I Ste 455 #1309 Miami, Florida 33126, Miami, Florida 33126, United States
Mashman Ventures Services
Mashman Ventures Team Bios
Isaac Mashman

Founder & CEO

Isaac Mashman founded Mashman Ventures after seeing a lack of transparency in the public relations industry. With a passion for branding and marketing, he is now focused on helping other ambitious individuals, and scaling the company.

Eric Chow

Chief Consultant

Eric Chow is a business owner, podcast host, and Chief Consultant for Mashman Ventures.In August of 2019 Isaac Mashman was interviewed on The Eric Chow Empowers Podcast, this in which led to a friendship and other collaborative projects.

Tristan T. Roberts

Head of Audio

Tristan T. Roberts is the head audio engineer for artist, Jelly Roll, and in 2021 he joined Mashman Ventures as the Head of Audio.

Mitchel Hines

Lead Audio Producer

Professionally known as "Hynesite," Mitchel Hines is a musical artist, sales representative, and the Lead Audio Producer for Mashman Ventures.

Dexter Washington

Head of Web Design

Dexter Washington is the founder of Crafted Studios, a remote web design studio and acts as the Head of Web Design for Mashman Ventures, aiming to do meaningful work with the team.

Ayaz Hussain

Copywriter

Born in Pakistan, raised in Saudi Arabia, Ayaz Hussain is a multivariate individual based out of Toronto, Canada. He joined the Mashman Ventures team in May 2021 as a copywriter. Ayaz is an avid student of neuroscience and related studies.

Thomas Andrew

Audio Producer

Known as "Tommy Savage" in the music industry, Thomas Andrew is a producer by profession, and content creator in his spare time. From Lincoln, Nebraska, Thomas came on board as an Audio Producer for Mashman Ventures in 2021.

Logan Mandeville

Lead Personal Trainer

Logan Mandeville is currently building his company Mandeville Fitness which offers a series of health-related resources, and 1-on-1 training with Logan himself. He joined the Mashman Ventures team as Lead Personal Trainer in June of 2021.

Edward Penna

Lead Logo Designer

Edward Penna is the founder of Penna Design and has always had a passion for creation. His passion, attention to detail, and utmost care for every project also carry over to his role as Lead Logo Designer for Mashman Ventures, where he aims to continue to bring visions to life, one pixel at a time.

Steve Thorpe

Lead Mental Health Advisor

Steve Thorpe is a therapist specializing in individual, couples, parenting, family therapy, and executive coaching. In July of 2021, Steve Thorpe joined the Mashman Ventures' team as the Lead Mental Health Advisor, acting as an additional layer of support for its members.
Mashman Ventures Clients