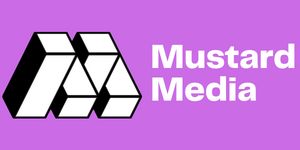 Jactin House, 24 Hood Street, Ancoats, Manchester, M4 6WX, United Kingdom
Mustard Media Overview
Number of Employees
Under 49
Average Hourly Rate
Inquire
Our team of promoters, marketers, social media and paid media experts know how to get the best from your marketing to help you sell more tickets.

Live events are responsible for moments that we never forget. Whether you go big or small, they're such an important part of our culture. Putting them on isn't easy, and selling tickets for them isn't as simple as booking a good headliner.

That's where we come in. We bring the people to you using everything we know about how anyone who'd love your event behaves online. We offer strategy workshops and paid media plans to get your tickets into the hands of those who most deserve them.
Mustard Media Services
Mustard Media Clients
Media & Entertainment Industries