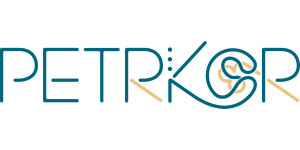 Abu Dhabi, Taweelah, Abu Dhabi, 0000, United Arab Emirates
Petrikor Solutions Overview
Number of Employees
Under 49
Minimal Budget
$1,000 - $10,000
Average Hourly Rate
Inquire
Most of the clients have one simple goal: to get more customers. Of course, they want to increase their online presence, but if it doesn't result in tangible growth and boost in business, how can a marketing strategy be considered a success?

As the digital landscape evolves, our capabilities constantly evolve to keep pace.

As a marketing agency that specializes in content creation, design, animation, website design and development, digital marketing (SEO & SEM), and social media management, we act as your bespoke marketing consultant to raise your sales through marketing and design.
Beyond nice words that our content writers and copywriters are great at crafting, we speak numbers: the work we do with you will result in a solid return on your investment through leads, conversions, and most importantly, new customers.
Petrikor Solutions Portfolio
PPC

Perfume Dubai - SEO-SEM/PPC

Digital Marketing

Lamb Weston Arabia-Social Media Management & Marketing

PPC

City Perfume e-commerce

Web Design

Creative Cavalier - Web Design Development

Digital Marketing

Ma'an Ad Campaign

Branding

Branding Projects

Digital Marketing

Creative Cavalier Events - Social Media Management & Marketing

eCommerce Development

Ruby Beauty - eCommerce Design & Development

Digital Marketing

Fattal Travel & Tourism - Social Media Management & Marketing

eCommerce Development

The Baking Room - eCommerce web design & development
Petrikor Solutions Team Bios
Petrikor Team

Management, SEO, SEM, SMM, Developer, Digital Designer

You may find more details by visiting our team web page: https://petrikorsolutions.com/our-people/
Petrikor Solutions Clients

Petrikor Solutions Awards