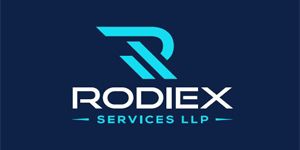 We are the company who works on Digital Solutions
102, First Floor, Lakhdata Bazar, Jammu, Jammu, 180001, India
Rodiex Services LLP Overview
Number of Employees
Under 49
Minimal Budget
$1,000 - $10,000
Average Hourly Rate
$50/hr
For most the Internet is and has been just a medium. To a few it is and has always been the ultimate test of reinvention, the playground to test your own caliber, the track where it matters more to break your own record and the canvas to paint the unthinkable. That's the spirit that Rodiex Services LLP was founded. Today, that spirit remains the driving force for working. That spirit is what helps Rodiex Services LLP keep its clients ahead of the curve.
Digital transformation starts with excellent user experience (UX), which is integral to real customer experiences. Your goal is to enable customers to achieve their objectives, while using a product or service, by keeping them engaged, and being more user-centric across platforms – easy, efficient, consistent, intuitive and pleasant.
Rodiex Services LLP is the ISO 9001:2015 & ISO 27001:2013 Certified IT Company.
Rodiex Services LLP Services
Rodiex Services LLP Clients