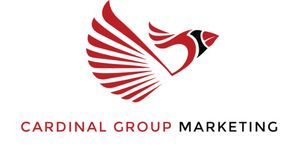 110 Corcoran Street - 4th Floor, Durham, North Carolina 27701, United States
Cardinal Group Marketing Overview
Number of Employees
Under 49
Minimal Budget
$1,000 - $10,000
Average Hourly Rate
$130/hr

We create brand momentum by making bold decisions. We are not afraid of making mistakes. We trust our gut. We throw out process if it doesn't work and adopt new ways of thinking. We thrive in chaos because it keeps us on our toes. We pivot, we leap, we are agile. We push brands forward because we push ourselves.

Cardinal Group Marketing was established in 2010.

Function: Website-Design and Business Development Company. Branding ,Sales Marketing,Media Advertising. Collateral procurement and design.

We've mastered the formula for small-business SEO! Every day, Cardinal Group Marketing SEO gets a small business to the first page of Google, and with a few months on our service, the same should happen for you.

As your website rises in the rankings, you should start to get more visitors to your website, which can mean more leads and new customers for your business.

At Cardinal Group Marketing, we are a creative design agency with expertise in exceptional and out-of-the-box design solutions for existing and emerging brands.
Cardinal Group Marketing Services
Cardinal Group Marketing Clients