Why People Trust
DesignRush
DesignRush has a qualified team of industry experts and agency executives that focus on finding the best cybersecurity companiesfor your business. Our team determines the key performance indicators, like portfolio, client reviews, and industry reputation, that agencies must meet to be listed. To further leverage our agency expertise, businesses also reach out to DesignRush to streamline the process of finding the right agency via the Marketplace. 
Our Picks for The Best Logo Design Companies in 2023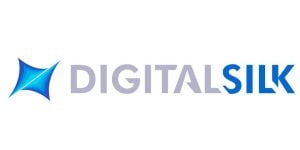 Digital Silk is a creative digital agency firm focused on taking a unique approach to drive online results. They have been operating since 2017 and offer services targeted at improving branding and digital strategies, mobile app development, web design and development, and results-driven digital marketing. 
Why we chose them:

Their expertise in multiple areas such as branding and communication strategy, graphic and logo design, and UX and UI design among others was recognized by multimedia channels including CNN, CNBC, and more. In a project with FieldEdge, they were able to successfully redesign their website, which resulted in a 19% increase in overall traffic matched with a 50% faster loading speed.

 

What you should consider:

D

igital Silks' average hourly rate is $125, and although this pricing may not work for all businesses (particularly startups), clients can trust that they will get premium services for premium prices.

 

Who are they for:

Digital Silk is the right partner for businesses of all sizes and across all industries, including cutting-edge startups in DNA testing, travel accessories, and tech, as well as well-known global brands in the finance, auto, and food and beverage domains.

 
Founded by Alex and Michael Melen brothers, SmartSites, is a one-stop shop for outsourcing your website, online marketing, and content needs. Their team of over 100 digital specialists promotes performance for both small enterprises and Fortune 500 corporations and is driven by enthusiasm and dedication to their clients. 
Why we chose them:

They have a relentless focus on their clients that has led them to over 100 5-star reviews since their inception in 2011 with an overall client satisfaction rate of 97%. They are a Facebook Marketing Partner as well as a Google Premier Partner and a recipient of numerous website design awards and six-time Inc5000 fastest-growing firm (2017–2022).

 

What you should consider:

Since they work with a large number of clients, you may want to consider asking them for a distinct team that you can closely communicate with for your project, to ensure that everything is well-communicated and progress is tracked effectively.

 

Who are they for:

Companies who are looking for a comprehensive digital and branding services provider will be the best fit for SmartSites.

 
Operating since 1996, SocialSEO is native to digital marketing with their number initiative being able to take care of our customers and help achieve their goals. 
Why we chose them:

They focus on various areas of digital marketing, including graphic design. Their graphic design showcase featuring MSP software resulted in a 238% increase in LinkedIn engagement. Further, SocialSEO has been awarded by the Colorado Springs Business Journal as Best in Business for the third time since 2019.

 

What you should consider:

SocialSEO has a team of approximately 249 members, which means that more people are working on your project. However, if you're looking for something more personal, or a more intimate logo design agency partner, SocialSEO may not be the right fit, as there are many individuals involved in the process.

 

Who are they for:

With over 20 years of experience, they are adept in multiple areas of digital marketing. So those looking for a one-stop shop service (for branding, logo design, SEM, SEO, PPC, and more), can always seek assistance from them.

 
Growing and helping companies since 2009, HigherVisibility focuses on SEO, PPC, social media marketing, and web design. They create great websites that are optimized to convert visitors into sales and leads by using a special ROI-focused approach to web design. 
Why we chose them:

Numerous publications, including Search Engine Journal, Inc., Forbes, The Huffington Post, and many others, have acknowledged their competence and expertise. We chose HigherVisibility as one of our top choices for logo design agencies because they have talented web designers who can integrate vital elements like logos, colors, and the overall design into a cohesive brand.

 

What you should consider:

If you don't have the time or expertise to manage your website for SEO purposes, consider finding a point person within HigherVisibility who is capable in SEO that may have worked with businesses like yours in their portfolio.

 

Who are they for:

They

have a comprehensive list of industries they work with, including franchise brands, lawyers, eCommerce brands, automotive brands, financial services, and home builders, among others. If your company falls under any of these sectors, they would be a great fit for your project.

 
Catchword has been in business for 25 years and is an internationally renowned branding agency with 650+ clients ranging from startups to Fortune 500 companies. Since its founding in 1998, it has won a total of 56 awards, including Top Honors at the London International Awards (LIA) and both platinum and gold Hermes Creative awards, among others. 
Why we chose them:

Catchword makes it to one of our top logo design agencies as they are one of the most trusted leaders in the industry. They put a lot of effort into incorporating design concerns into every stage of their branding process, from logo design to brand style standards.

 

What you should consider:

Their hourly rate of $250 might not fit every budget, particularly for businesses just starting out.

 

Who are they for:

Catchword continues to collaborate closely with both startups and well-established businesses in the technology, food and beverage, retail, healthcare, and automotive sectors.

 
10 Best Logo Design Companies Compared
Agency 
Location
Hourly Rate
Size

Digital Silk

 

New York City, N

Y

 

$125

 

100 - 249

 

SmartSites

 

Paramus, N

J

 

$100

 

100 - 249

 

SocialSEO

 

Colorado Springs, C

O

 

Inquire

 

100 - 249

 

HigherVisibility

 

Memphis, T

N

 

Inquire

 

50 - 99

 

Catchword

 

Oakland, C

A

 

$250

 

Under 49

 

PKG Brand Design

 

Chicago, I

L

 

$150

 

50 - 99

 

Lounge Lizard

 

New York City, N

Y

 

Inquire

 

Under 49

 

Ignite Visibility

 

San Diego, C

A

 

Inquire

 

50 - 99

 

Evestar

 

Fort Lauderdale, F

L

 

Inquire

 

100 - 249

 

Top Notch

Dezigns

 

New York City, N

Y

 

$150

 

50 - 99

 
How We Picked The Best Logo Design Companies
We took into account our qualifications based on our agency selection criteria. This includes the rate at which these companies would charge per hour, as well as their client reviews, awards and recognitions, experience, and market reputation. We also considered whether or not they had KPIs in place to ensure quality design and service. Further, we ensured that they possess the following characteristics:
They have a keen eye for design and detail: A good logo design agency will be able to create a logo that is both beautiful and functional.
They are responsive and communicative: You want to be able to communicate with your designers efficiently so that you can get exactly what you need without delay.
They have an in-depth understanding of your industry: This will help ensure that they understand what works well visually and what doesn't when designing unique logos tailored specifically for your business model.
Sources 
DesignRush sustains a directory of over 20,000 agencies categorized by service category, location, expertise and reviews. We build our database in two ways:
Our dedicated team of agency experts actively search the web for top performing companies. We then pull information from their websites, online presence and client testimonials to verify their status and qualifications prior to listing.
The agencies listed get notified of their profiles on the website and they can choose to claim it or not, which suggests their availability for more collaborations.
Agencies can also reach out to DesignRush and must go through the verification process prior to being listed.
About the Author
Kristina Vjetrovic is a Client Relationship Manager working directly with Branding & Creative agencies. It allows her to provide industry insights that help business owners make informed hiring decisions, which she proactively manages to nurture long-term B2B customer relationships. For further inquiries, contact her at [email protected]. 
Logo

Design

Companies

FAQs
What Is A Logo Design Agency?
A logo design agency is a service provider specialized in creating logotypes and other branded materials.
Well-versed in graphic design, these professionals typically have expertise in both advertising and marketing. They can work for design and advertising agencies.
The best logo designers create logos that embody the essence of a brand and seamlessly adapt across various channels: websites, social media, packages, print advertising, billboards, promotional materials and more.
These graphic artists have the design skills to produce great logo designs for brands in different industries.
A logo is only a small component of branding but it can literally speak a thousand words. As the first interaction consumers have with a brand is through visuals, the logo plays a key role in brand identity.
When people look at something, they do not read first but see, so the logo is the initial point of interaction grabbing their attention. This shows how powerful a logo can be and how it can alter the way consumers perceive your brand.
The best logo designers are not only skilled in designing outstanding logos, but they can also develop a concept behind the imagery that captures a brand's ethos. A great logo conveys a brand's story, leading consumers to quickly connect with it.
This is why investing in professional logo design matters.
Your brand needs to establish a strong brand identity to develop meaningful relationships with your customers. And that begins with a captivating brand logo.
A great logo can make your brand stand out in a crowded marketplace and set you apart from your competitors.
It can drive consumers to instantly recognize your company and what's it all about, as well as remember you the next time they want to make a purchase.
The best logo designers in the USA are equipped with strong design and communication skills, research capabilities and conceptual thinking to create a remarkable business logo for your company.
What Do Logo Design Companies Do?
Logo design companies help brands create a memorable logo that represents their mission, core values, products, services and more.
The best logo design company knows exactly how to make an impression with a logo by strategically placing it on branded collateral, case studies, website, ads and more.
Apart from that, logo design companies often provide full-service branding and marketing assistance to help businesses build a robust brand identity and roll that out across all platforms.
Among these services you can find:
#1 Market Research
The best logo designers conduct thorough market research to collect meaningful data about your audience and your competitors.
This includes:
Surveys
Questionnaires
Focus groups
Database research
Analytics
They first need to know who your audience is and what your potential customers' needs are. Then, they evaluate the market size and what triggers them to use your product or service.
Logo designers also research your industry and check on your competitors to be able to make a logo design that differentiates your company from the rest.
#2 Brand Discovery
The best logo designing company takes the time to fully comprehend your brand. They discover who you are, what you do, what your business goals are and learn about your company culture as well.
This enables them to create a logo that embodies your company spirit and appeals to your target market.
#3 Full-Service Branding Support
Proper branding improves visibility and establishes a cohesive identity.
The best logo designers understand this and use their creativity to build strong brands that engage the audiences and turn them into paying customers.
Among the other tasks, the best logo design company should also offer:
Competitor research
Stationery design
Brand promotion
And more
Because designing logos is part of the branding process, the best logo design companies on the market offer promotional marketing services to help increase your brand awareness and get your business noticed by the general public.
#4 Logo Protection
No matter the size of your business or the industry you operate in, logo protection is essential since you don't want it to be stolen or inappropriately used by somebody else.
Logo design companies can help to legally protect your logo. There are two ways you can keep your logo safe:
Copyright: It protects your "original work of authorship" and forbids other people or businesses to copy or exploit your logo.
Trademark: It protects all the details on your logo including name, font, colors, design, etc. and it helps in preventing any unauthorized uses by third parties.
How Much Do The Best Logo Design Agencies Charge For Their Services?
The cost of a logo can vary greatly. The current prices the best logo designers offer range from $3,500 to $150,000.
Most companies charge per hour, so those based in the US can ask for $125 to $200 per designer.
Overseas, logo design services are more cost-effective with agencies in Eastern Europe charging as little as $35 to $75 per hour.
As for project-based pricing, most logo design companies charge between $10,000 and $25,000.
Obviously, these costs will increase if you require additional branding or marketing services. It all depends on your business needs and goals.
What Are The Different Types Of Logos The Best Logo Design Companies Can Create?
Your logo is the core element of your brand's image. A striking logo can lead to instant brand recognition and position you ahead of the competition.
Consumers are highly influenced by visual appearance and your brand logo can persuade them to buy your product or make a beeline for your competition.
Logo designers can create many different types of logos, but these are the most popular ones:
Wordmark: Probably the most widely used logo type, the wordmark states the name of a company in text. This type of logo oozes simplicity and works best for brands with unique names or for startups, since it includes the full company name. Famous wordmark logos are Coca-Cola, Google, Yahoo, Sony and more.
Lettermark: Similar to a wordmark, this type of logo also contains text but instead of casting the full name of a company, it embodies only the initials. As they have to appear on various media channels or on small devices, these logos are great for brands that have too long names. Some of the most popular lettermarks are CNN (Cable News Network), FedEx (Federal Express), HBO (Home Box Office) and many more.
Brandmark: These logos are particularly more eye-catching and definitely memorable. Brandmarks are icons, symbols or images illustrating a brand or a company. Having no text, this type of logo is more appealing to audiences as it can instantly be embedded in our minds. These logos are great for social media and if we think about Twitter or Snapchat, we understand why they work.
Combination mark: This type of logo combines text and symbol to represent what a company is about. Take the example of Adidas, McDonald's or Mastercard. In one powerful graphic, these brands communicate what they are called and what they stand for.
Why You Should Hire Logo Design Companies
Here are some of the top benefits of partnering with the best logo designers from our list:
1. Make A Better First Impression
Brands have only seven seconds to make a first impression.
First impressions matter and the logo is probably the first element that your audience will notice about your brand.
This is why it should be compelling and memorable so that it attracts attention.
With the help of the best logo design company, you will make sure your logo is appealing enough to make the audience remember it.
2. Stand Out From Your Competition
While authenticity plays a key role in business success, many brands buy generic logos primarily to cut on costs. However, very often they end up copying their competitors.
Hiring the best logo design company may seem like a costly investment, but it is cost-effective in the long run.
With a custom logo design, you can turn into a memorable brand that grabs the audience's eyes and stands out from the competition.
3. Appeal To Your Audience's Subconscious
90% of the purchases consumers make are influenced by visual factors, including color.
In fact, according to CoSchedule, colors direct our eyes:
Where to look
What to do
How to interpret something
Here are a few examples of how specific colors can impact the customer:
Red portrays friendliness and strength
Orange portrays motivation and lends a positive attitude and enthusiasm
Yellow portrays inspiration
The best logo designing company is uniquely positioned to create logos that are alluring on many levels and leave an emotional impact on the audience.
By using the right colors, typography and imagery that correspond to your brand and its offering, logo design companies will make sure your logo appeals to your audience's subconsciousness.
This will ultimately result in returning clients, more closed deals and an increase in profit.
Why Choose Logo Design Companies Over Freelancers
Here the top four reasons why you should choose a best logo design company over a freelancer:
Access to premium design tools: Unlike logo design freelancers, logo design companies have access to expensive tools that allow them to design better logos to keep ahead of the competition. Some of the design tools they use are Adobe Illustrator, Logo Design Studio Pro, CorelDraw and more.
Proven experience: Logo design companies have teams of experts with a track record of successfully designing recognizable logos. They have helped many clients in different sectors. Freelancers have fewer clients and they don't usually have expertise in serving many industries.
On top of emerging trends: The best logo designers identifying keep up with the latest trend and market demands. They can combine the ever-evolving design trends with your specific brand needs. This ensures that your identity is unique, accurate and captivating for consumers on every channel.
Ongoing support: Once you pick the best logo designing company and get your logo delivered, your relationship doesn't end there. They will be there to provide you with long-lasting support even for the tiniest changes in your logo or if you need any other branding services. Most of the freelancers, on the other hand, move on to other projects once they get the job done.
How To Select The Best Logo Design Company
Creating a logo is much more complicated than you may think. It is a multi-step process that involves brand evaluation, industry research, competitor analysis, drafting, iterations and more.
Therefore, there is a lot to consider when looking for the best logo design company for your business.
These are the four key factors to focus on:
Expertise: The best logo designers you consider should have extensive experience in designing compelling logos. Besides their technical expertise and creativity, they should also be collaborative, willing to listen to truly understand your brand.
Portfolio: Skim through their portfolio to see exactly what logos they have created in the past. Looking at the previous work of every best logo design company will help you decide whether they can match your aesthetic and expectations.
Industries they serve: The best logo design company you may choose should also have experience of working with clients in your industry. They will not be able to deliver a successful project unless they have an understanding of the environment in which your business operates.
Pricing: When you consider and compare the logo design companies in terms of cost, make sure you have complete visibility of pricing. Let them first understand your business needs and then provide you with a final price estimate. This will help you avoid any hidden costs or overlooked investments linked to your logo design process.
10 Questions To Ask The Best Logo Designing Agencies
Before hiring the best logo design company, try to get as much information as you can about their quality of work, design process, reliability or corporate culture.
Ask them these questions:
How will you develop a logo design strategy?
Have you worked for clients within our niche?
How will you set, meet and track goals?
How will you roll out the new logo design?
How will you communicate your progress throughout the project?
Do you offer additional promotional and marketing services?
What precisely is included in the price?
How could we help you? Are there any things we can provide?
How will we be the owner of our logo?
What types of tools do you use?
Takeaways On Hiring A Logo Design Company
The best logo design companies in the United States have teams of professional graphic designers who specialize in creating powerful business logos.
These companies also provide branding and marketing services to help your business develop a strong brand identity and increase your brand awareness.
These are the services they typically offer:
Logo design
Web design
Stationery design
Brand promotion
Most logo design companies charge between $125 and $150 per hour.
...