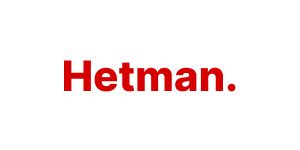 305 Walden Square SE, Calgary, T2X 0T8, Canada
Hetman Overview
Number of Employees
Under 49
Minimal Budget
$1,000 - $10,000
Average Hourly Rate
$80/hr
What we do:
Branding
Design
Development
Marketing
Basically our goal is to design your Customers' Experience in such a way so they can't stop buying from you.
We create high-quality visuals that deliver on business goals and make users happy. Our experience drives us to create world-class products for our clients.
We create world-class grade web sites. WordPress is our favourite platform. We design a unique template for every site as we want your project to stand out. And we also make sure it is Secure and SEO optimized. If you need, we can also build with Laravel, Node JS, React JS, Symfony, Flutter, Shopify, Tilda, and OpenCart.
Hetman Portfolio
Branding

Talantika

Software Development

ELOPLAY

Web Development

BasisID

Web Design

SafarisBookingsAfrica
Hetman Team Bios
Vadym Vasylenko

CEO

I'm a founder of the Hetman devs. agency. Qualified client-facing Project Manager with over 7 years experience. I am a strategic thinker with excellent problem solving skills, I am agile and highly adaptable and experienced in diverse and challenging environments.