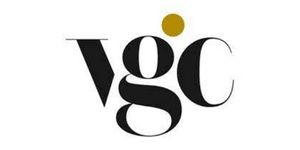 Strategic Branding Agency
A-5602, Raheja Imperia I, Shankar Rao Naram Path, Lower Parel (W), Mumbai, 400013, India
Vyas Giannetti Creative Overview
Number of Employees
Under 49
Minimal Budget
$1,000 - $10,000
Average Hourly Rate
$30/hr
VGC was founded in 1997 with the vision to transform the marketplace through Strategic Integrated Design and Innovative Communication Solutions. We have worked with over 100 leading brands, over two decades and today we are one of India's top creative agencies. Our expertise includes developing brand strategy, communication & advertising, branding (brand identity), design - experiential, editorial, environment, digital & packaging design, marketing and more. Our office in Mumbai is in Lower Parel and we work in liaison with the rest of our team in Bangalore on all projects.
Vyas Giannetti Creative Services
Areas of Expertise
Branding Expertise

Digital Marketing Expertise
Digital Marketing Expertise
Digital Marketing Expertise
Digital Advertising
Marketing Analytics
Vyas Giannetti Creative Portfolio
Branding

BitsLaw (BITS Law School)

Branding

BITS School of Management(BITSoM)

Branding

BASKIN ROBBINS

Branding

360Life Organics

Branding

Linen Club

Branding

Pantaloons - Strategic Branding | Communication | Digital
Vyas Giannetti Creative Team Bios
Preeti Vyas

Founder of VGC

Preeti Vyas is founder of Vyas Giannetti Creative. She is recoginzed as one of the 50 most influential women in marketing, media and advertising by Impact Magazine.

Rahul Vijaykumar

Design Enthusiast

An engineer by qualification, He is a design enthusiast and has worked on several strategic design thinking projects across the world.
Vyas Giannetti Creative Clients
Indian Institute of Science
Vyas Giannetti Creative Awards
Top Design Agency by The Economic Times

India's Greatest Brand Builders by CMO Asia