Indie Semiconductor's 3D Animated Logo Video Design Exemplifies Dynamic and Futuristic Art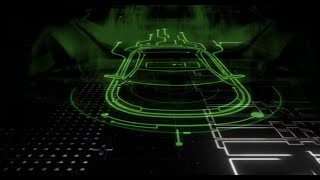 Indie Semiconductor's 3D Animated Logo Video Design Takes Audiences to the Future Through Modern and Innovative Design Elements
As one of the rising stars in the semiconductor industry, Indie Semiconductors needed a unique and eye-catching logo that would help solidify its image in the market. This is where design agency Brandefy came in to develop a 3D animated logo video design that matches the brand's character and vision.
The logo video design opens the screen with an incredible animation of light passing through semiconductors, almost like bringing automotive to life. The excellent blend of visual elements in this gorgeous 3D animated logo gives people a peek at the semiconductor industry's future.
Check out some of the amazing logo designs of 2023 here.
Brandefy Conveyed the Client's Streamlined Services Through Seamless Video Transitions and Effects
Professional video producers use 3D imagery to create visually stunning and immersive experiences. Here, the 3D animated logo video design takes viewers on a futuristic, technological ride with its impressive effects and seamless transitions. The agency showcased the brand's dynamic character with a subtle light strobe effect illuminating the screen.
These effects and snappy transitions fit the brand very well since the industry is fast-paced, advanced and growth-focused, especially in the tech department.
Semiconductors are known to be an essential part of cars, gadgets and other electronics, so the designers ensured that this 3D animated logo video design shows high-tech and modern attributes.
Transitions and effects are essential elements of a video design. They can make or break the impact of any video production. Take these animated video designs, for example. The designs exhibit stunning movements like this 3D logo video animation project.
The 3D Animated Logo Video Design Utilizes an Industry-Inspired Color Story for Stronger Brand Recall
Technology companies often use dominant, bold colors to convey sophistication and modernity. The designers took this to heart and used black and neon green for Indie Semiconductor's 3D animated logo video design.
Green signifies freshness and life, which is what the semiconductor industry contributes to technology in this modern age. Black communicates the brand's business acumen as it looks sleek and formal.
It reflects how branding agencies weave color stories to communicate brand personalities and evoke certain emotions!
Check out some cool software logo designs here.
We'll find qualified video production agencies for your project, for free.
GET STARTED
The 3D Animated Logo Video Design by Brandefy Represents Indie Semiconductor's Ideals Through Expressive Typography
Another notable feature in this design is the typography used to spell the brand name. They consistently tie the animated logo's visual elements back to the semiconductors concept, which is an excellent way to produce stronger brand recall.
The little green dot on the small letter I in "Indie" shows how even a tiny part can be crucial in making automobiles, electronic gadgets, etc. This is a reminder that even though semiconductors are typically smaller, they are vital to every mechanism.
The agency also decided to use a smaller font size to spell "semiconductors," in contrast to a much bigger font for "indie." This design move emphasizes the brand name, enforcing brand awareness.
Choosing the perfect typography can make or break your designs, so it is wise that you know which ones to use. In this case, Indie Semiconductors used a dynamic font style that works amazingly for them.
Submit your best designs for a chance to be featured on DesignRush!
GET STARTED