K - 104, Tower No - 6, International Infotech Park, Vashi., Navi Mumbai, 400705, India
Altius Customer Services Private Limited Overview
Number of Employees
1000 & Up
Minimal Budget
$1,000 - $10,000
Average Hourly Rate
$10/hr
Altius started its operations in early 2002 as consultants and has rapidly grown into a diversified company with zealous experts from various sectors catering to our Clients transformation. We handle customer lifecycle management through our Digital Marketing, Information Technology & Business Process units. We help brick & mortar businesses go digital, electronic businesses build robust practices and all businesses to enable their customers, employees and business partners through our digital & technology products. Headquartered in Mumbai and operating out of multiple delivery centers across the globe, we are one of India's most promising IT/ITeS player handling in excess of a million transactions every day through our offerings.

We are one of the few customer life-cycle management companies in India that has been built on the pillars of rich experience attained by servicing multiple domains. Our clientele encompasses; Healthtech, FMCG, Fintech, Wellness, Edtech, Real Estate, Ecommerce, F&B, Technology, Media and many more. We are servicing businesses of all sizes; Fortune 500 to Global Corporations to Large Corporates to Unicorns to SMEs to Nacent Start-ups.

With two decades of experience in managing customer life-cycles; we expertly steer our clients through their transformation, empower businesses with nimble solutions that offer scale and deliver unprecedented levels of performance through our partnership driven approach.

The growth of Altius is spurred by the spirit of individuals who zeal for keeping us ahead of the rest, and constantly rise to the challenges.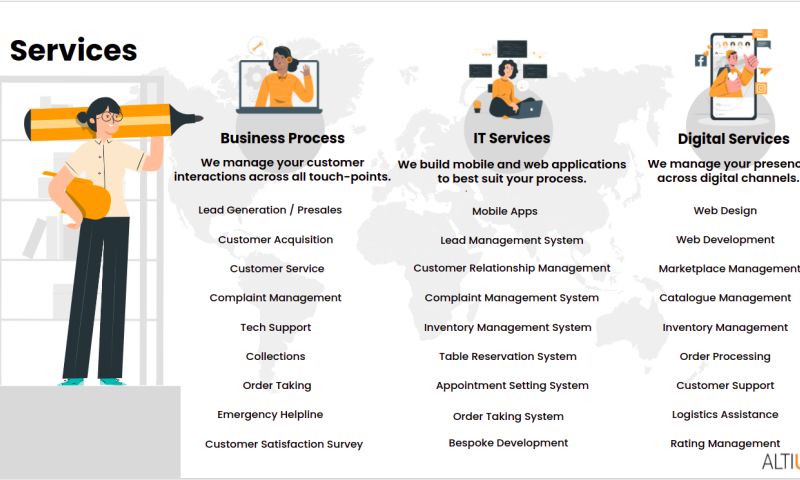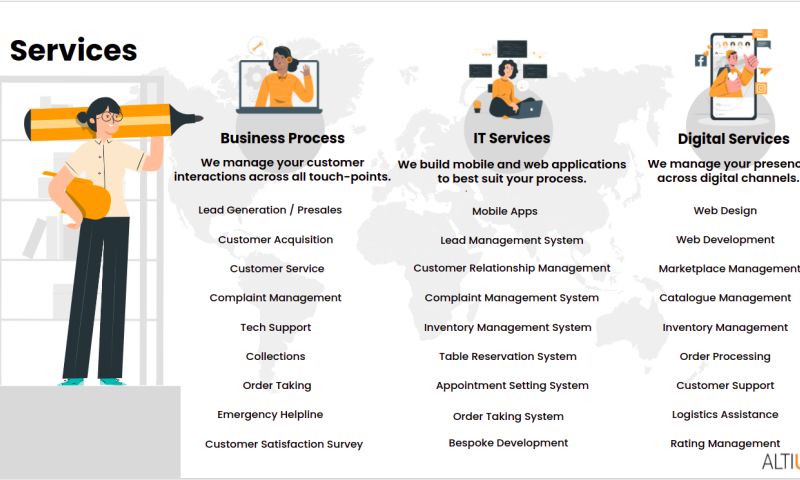 Headquarters
K - 104, Tower No - 6, International Infotech Park, Vashi., Navi Mumbai, 400705, India
Altius Customer Services Private Limited Services
Altius Customer Services Private Limited Clients