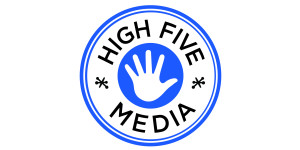 14017 Quail Springs Pkwy, Oklahoma City, Oklahoma 73134, United States
High Five Media Overview
Number of Employees
Under 49
Average Hourly Rate
$129/hr
Seven years ago, an elite group of advertising professionals was trapped in the old world of conventional advertising. These men promptly escaped and decided to be different – intentionally different. Today, still operating in the advertising industry, they survive as business ad innovators for hire. If your business has a problem and if no one else can help, you can hire High Five Media.
Areas of Expertise
Branding Expertise

Digital Marketing Expertise
Branding Expertise
Brand Strategy
Product Marketing
Digital Marketing Expertise
Digital Marketing Expertise
B2C
Digital Advertising
Lead Generation
SEM
High Five Media Team Bios
Ryan Plunkett

Director of Operations

I like turtles.

Kregg Lee

Creative Director

While we can't roll back time, we can roll back our sleeves and make the most of today and every day that we are blessed with.

Ben Linder

Sales Manager

They've done studies, you know. 60% of the time, it works every time.

Kathy Blankenship

Professional Services Manager

A smile starts on the lips, a grin spreads to the eyes, a chuckle comes from the belly; but a good laugh bursts forth from the soul, overflows, and bubbles all around.

Jess Crist

Production & Content Manager

If not you, then who? If not now, then when?

Jonathan Burkhart

Senior Photographer

Great photography is about depth of feeling, not depth of field.

Jordan Crowder

Video Production Manager

The only thing that endures is character.

Clay Baker

Partner

It's not what you know, it's what you remember to do everyday that makes a difference.

Earle Haggard

Partner

I have nothing in common with lazy people who blame others for their lack of success. Great things come from hard work and perseverance. No excuses.

Todd Utz

Partner

As a center midfielder, my job is to get the ball down the field. Cheers.