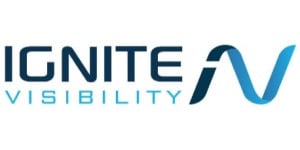 The Expert Digital Marketing Agency (Sponsored)
4250 Executive Square #100, San Diego, California 92037, United States
Ignite Visibility Overview
Number of Employees
100 - 249
Minimal Budget
$1,000 - $10,000
Average Hourly Rate
Inquire
Ignite Visibility is one of the highest recommended agencies on DesignRush and one of the top digital marketing companies in the industry. Ignite Visibility has used the same strategies they use for clients to become a six-time Inc. 5,000 company. Ignite Visibility offers best-in-class digital marketing strategy, SEO, paid media, social media, email marketing, creative, development, Amazon, CRO and more. The company has the pleasure of representing over 160 amazing clients such as Office Depot, Tony Robbins, Morgan Stanley, COX, The General, DoorDash, Experian and Morgan Stanley, and as well as smaller clients. Ignite Visibility focuses on relationships, responsiveness and results.

Ignite Visibility is led by industry expert and University of California San Diego teacher John Lincoln. Lincoln has been practicing online marketing since 2002 and is one of the worlds top digital marketers. Lincoln was named the Search Marketer of the Year and Ignite Visibility has been featured on major industry publications such as Entrepreneur, Inc., The New York Times and Forbes. Lincoln is the author of two books, "Digital Influencer" and "The Forecaster Method." Over the last 10 years, the expert team has collectively created over 150 proprietary methodologies which solve the biggest problems in digital marketing with measurable success rates.

By establishing mutually beneficial, long-term relationships, Ignite Visibility creates custom solutions tailored to meet the specialized business objectives of each client. In an industry with no barrier to entry, Ignite Visibility has forged ahead by rigorously innovating, training and testing staff. Ignite Visibility has a proprietary technology called "Certainty Tech" which allows them to forecast results for every service. The company has 120+ employees located in San Diego, CA. 

Ignite Visibility has a relentless focus on goals, forecasting, innovation and customer success. Learn more: https://ignitevisibility.com/about
Areas of Expertise
Digital Marketing Expertise

PPC Expertise

PR Expertise

Social Media Expertise

SEO Expertise
Digital Marketing Expertise
Digital Marketing Expertise
Amazon
SEM
Inbound Marketing
Marketing Analytics
PPC Expertise
Google Ads
Amazon
YouTube
Bing
PR Expertise
Crisis Management
Public Affairs
Online Reputation Management
Social Media Expertise
Influencers
Facebook
Instagram
Twitter
Social Media Consulting
LinkedIn
TikTok
SEO Expertise
SEO Consulting
Local Optimization
Industries
Legal
Boutique
Dental
Automotive
Finance
Real Estate
Retail
Government
Nonprofit
Health Care
Restaurants
Construction
Music
Hospitality
Sports
Entertainment
Higher Education
Travel
Beauty
Crypto
eCommerce
Gaming
Client Types
Startups
Small Businesses
Enterprise / Corporate
Ignite Visibility Portfolio
SEO

SEO Consulting for Online Marketplace

Digital Marketing

Digital Marketing for Military School

PPC

PPC Ad Management for Outdoor Travel Company

Email Marketing

SEO & Email Marketing for eCard Service

Social Media Marketing

Social Media Marketing for Nonprofit

SEO

SEO & Email Marketing for Fashion Brand
PPC Services for Online Resume Builder Platform

Project Type:

Full-Service Digital

Review Date: 15 April, 2021

Their experience speaks for itself. You can step back and trust that they're performing.

Work Quality:
Timely Delivery:
Responsiveness:
Overall Costs:
Your Satisfaction:
Willing To Refer:

Their experience speaks for itself. You can step back and trust that they're performing.

SEO & Content Writing for Call Center

Project Type:

Digital Marketing

Review Date: 11 April, 2021

They're definitely dedicated to us and show a genuine interest in our campaigns.

Work Quality:
Timely Delivery:
Responsiveness:
Overall Costs:
Your Satisfaction:
Willing To Refer:

They're definitely dedicated to us and show a genuine interest in our campaigns.

Digital Marketing for Training & Compliance Platform

Project Type:

Digital Marketing

Review Date: 9 April, 2021

The dedication of team members has been phenomenal.

Work Quality:
Timely Delivery:
Responsiveness:
Overall Costs:
Your Satisfaction:
Willing To Refer:

The dedication of team members has been phenomenal.

Social Media Marketing for Nonprofit

Project Type:

Social Media Marketing

Review Date: 6 April, 2021

The entire experience and outcomes have been wonderful.

Work Quality:
Timely Delivery:
Responsiveness:
Overall Costs:
Your Satisfaction:
Willing To Refer:

The entire experience and outcomes have been wonderful.

Digital Marketing Services for Health & Fitness Firm

Project Type:

Digital Marketing

Review Date: 3 April, 2021

They have a full team of experts who specialise in each area of their digital services.

Work Quality:
Timely Delivery:
Responsiveness:
Overall Costs:
Your Satisfaction:
Willing To Refer:

They have a full team of experts who specialise in each area of their digital services.

eCommerce CRO

Project Type:

Digital Marketing

Review Date: 25 September, 2020

John and the team are amazing! We were spending huge budgets on Social Media, getting our Ad Accounts blocked every time we tried scaling above $2000/day. Our ROAS was free-falling, recruiting in-house Ad Experts did not lead us anywhere...The team at Ignite understood the challenges we were facing, were hands-on throughout the process, and we learned a lot from them. We're currently at 38% ROI from below 10%, and [we're] still working together towards the higher goal. (Verified via email)

Work Quality:
Timely Delivery:
Responsiveness:
Overall Costs:
Your Satisfaction:
Willing To Refer:

John and the team are amazing! We were spending huge budgets on Social Media, getting our Ad Accounts blocked every time we tried scaling above $2000/day. Our ROAS was free-falling, recruiting in-house Ad Experts did not lead us anywhere...The team at Ignite understood the challenges we were facing, were hands-on throughout the process, and we learned a lot from them. We're currently at 38% ROI from below 10%, and [we're] still working together towards the higher goal. (Verified via email)

Review Date: 29 March, 2019

To start, I'm very happy with our manager. He is responsive and insightful. Also, the executive staff at Ignite Visibility has been supportive and provides suggestions to improve our [SEO] campaign. I'd [be] happy to give them referrals and glowing recommendation[s] to anyone who is seeking a professional, reliable [SEO] team (which is not easy to come by). (Verified via email)

Work Quality:
Timely Delivery:
Responsiveness:
Overall Costs:
Your Satisfaction:
Willing To Refer:

To start, I'm very happy with our manager. He is responsive and insightful. Also, the executive staff at Ignite Visibility has been supportive and provides suggestions to improve our [SEO] campaign. I'd [be] happy to give them referrals and glowing recommendation[s] to anyone who is seeking a professional, reliable [SEO] team (which is not easy to come by). (Verified via email)
Ignite Visibility Team Bios
John Lincoln

Co-Founder and CEO

John Lincoln, MBA, is Co-Founder and CEO of Ignite Visibility, a teacher at UC San Diego, a keynote speaker, the 2017 Search Engine Land Search Marketer of the Year and one of the top digital marketing consultants in the industry.

Krish Coughran

Co-Founder and COO

Co-Founder and COO Krish Coughran brings a wealth of business, Internet and sales experience to Ignite Visibility. In his career, he has created the initial strategic online marketing strategies for hundreds of companies, ranging from small startups to large international corporations.

Eythor Westman

Executive Vice President

Eythor Westman is the Executive Vice President at Ignite Visibility where he is responsible for digital advertising management and measurement services. He launched the Paid Media department at Ignite Visibility in 2014 and has led its growth to a $4 million+ business unit.

Shierleen Cross

Senior Director of People & Culture

Shierleen is a seasoned professional specializing in human resources and operations since 2004. Her experience spans from start-up to mid-size corporate level companies focused on technology and digital advertising industries.

Nicole Lincoln

Senior Vice President of Earned Media

Nicole Lincoln is the Senior Vice President of Earned Media at Ignite Visibility and loves the creativity, strategy, and competition that comes along with being a part of the SEO industry. Since the industry changes on almost a daily basis, she strives to be on top of the latest trends.

Conny Boelke

Senior Vice President of Content

Conny is the Senior Vice President of Content at Ignite Visibility. She coordinates resources and edits content with a passion. Active in the SEO content world for a decade, Conny knows how important quality content is to help clients rank.

Stephanie Oweka

Director of Talent Acquisition

Stephanie joined Ignite Visibility in 2021 as the Director of Talent Acquisition. She currently holds a bachelors degree in Psychology and will graduate with her Masters in Industrial Organizational Psychology in Summer 2021.

Oscar Lutteroth

Senior Vice President of Creative & Web Development

Oscar Lutteroth is Senior Vice President of Creative & Web Development at Ignite Visibility. He is a 20 year marketing veteran with experience in B2B and B2C brands. Most recently he was a partner at The Lambesis Agency where he spent the last nine years overseeing their interactive department.

Morgan Dixon

Director of Digital PR

Morgan Dixon is the Director of Digital PR who comes to Ignite Visibility from Scottsdale, Arizona. With over two years of Internet marketing experience and a degree in Public Relations from Northern Arizona University in Flagstaff, Arizona, with a minor in French.

Carl Bivona

Director of Social Media

Carl Bivona is the Social Media Director of Earned Media at Ignite Visibility. With over 10 years of experience in creating unique brand voices on social media, he has his finger on the pulse of all things digital.
Ignite Visibility Clients