National Center of Design and Innovations 2050.LAB
Russia, Moscow, Krymsky val, 3, p.2, of.102-6 Krymsky Val Business Center, Moscow, 119049, Russia
National Center of Design and Innovations 2050.LAB Overview
Number of Employees
Under 49
Average Hourly Rate
Inquire
National Center for Industrial Design and Innovation 2050.LAB (2050.LAB) was founded in 2019.

The key 2050.LAB objective is to increas the attractiveness and competitiveness of domestic industrial products in the Russian and international markets, which corresponds to the import substitution State Program, in particular in the field of industrial design and prototyping of high complexity, and also meets the key goals of the national project International Cooperation and Export.

2050.LAB forms a global brand ecosystem from just industrial design of objects to business culture, environment, and thinking design. In the created product 2050.LAB systematically combines a deep knowledge of advanced technologies and innovative materials with an absolute understanding of the business and the end user needs.

The main activities of the company are design of industrial products and objects, high complexity prototyping, adoption of global trends in the creation and production of new products, adaptation to the requirements of GOST (State Standart) and industrial implementation of brand DNA, development of competencies of Russian design engineers and designers.

The partnership between National University of Science and Technology MISIS and 2050.LAB gave an opportunity to work on a high-tech site based on a high-complexity prototyping Center equipped in accordance with international standards.

Designers, engineers, and technologists 2050.LAB has work experience in leading industrial design bureaus in Russia, Italy, and France. High expertise of the 2050 team.LAB is marked by prestigious awards, such as the Red Dot design award and IF design award. Competence of the 2050.LAB specialists makes it possible to implement projects in any sector of the economy from light industry to heavy engineering.

2050.LAB Strategic partners are TMH, Locotech, Ctrl2GO Group, NUST MISIS, Autodesk.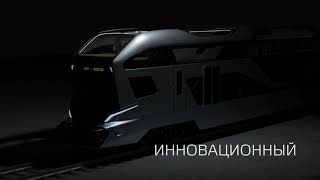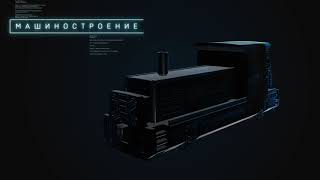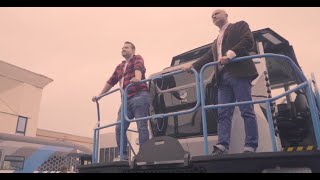 Headquarters
Russia, Moscow, Krymsky val, 3, p.2, of.102-6 Krymsky Val Business Center, Moscow, 119049, Russia
National Center of Design and Innovations 2050.LAB Services
Product Design Expertise
Digital Design
Industrial Design
National Center of Design and Innovations 2050.LAB Portfolio
Software Development

The Sheltering Сentre

Software Development

Urban chair SPINka

Software Development

Urban water bus, design concept for Moscow

Software Development

AIRSCP Concept Train

Software Development

New interior concept for railway passenger cars
National Center of Design and Innovations 2050.LAB Clients
National Center of Design and Innovations 2050.LAB Awards
Red Dot Design Award 2021, Design Concept

Parkx. Designing for Driverless Future