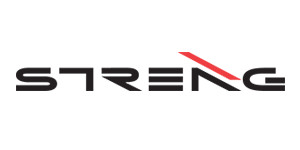 Corner The Markets Where You Compete.
2325 Dean Street, St. Charles, Illinois 60175, United States
Streng Agency Overview
Number of Employees
Under 49
Minimal Budget
$10,000 - $25,000
Average Hourly Rate
$150/hr
Streng Agency is not a typical advertising agency. For that matter, Streng is not a typical business. This is due in part to our approach in solving everyday problems as creatively as possible. That includes every decision we make. We are contemporary and state-of-the-art in our office space as well as our approach to work.
Experiencing our culture is the best way to understand the kind of people we are and the amount of passion and enthusiasm with which we approach our clients' problems. We have made it our ongoing practice to not only hire the best creative professionals that afford us experienced leadership but also individuals that are driven by finding new, provocative ways to change markets. 
Quite simply, we are everything you need in an agency. Streng has been providing award-winning customer generating marketing for over 30 years. During that time we have developed a wide range of capabilities, specializing in advertising and marketing, strategy, branding, design, web development, digital marketing, and a totally integrated approach to all of these services and marketing tactics under one roof.
Areas of Expertise
Digital Marketing Expertise

Web Design Expertise
Digital Marketing Expertise
Digital Marketing Expertise
Digital Advertising
Inbound Marketing
Streng Agency Portfolio
Digital Marketing

Big Apple Bagels

Print Design

Northern Illinois University

Web Design

John B. Sanfillippo & Son

Print Design

Downtown St. Charles

Branding

Huskie Tools - Spartaco

Digital Marketing

KDI Design

Branding

Colony Display

Print Design

Fortune Fish & Gourmet

Print Design

TeeJet

Print Design

Flinn Scientific

Graphic Design

PPC
Streng Agency Clients
American Association of Pediatrics
Streng Agency Press Mentions